A federal magistrate in Austin denied local winery owner Christopher Grider's request to be released on bond, ruling Wednesday that Grider was an active participant in the Jan. 6 riot in the U.S. Capitol, not a "mere observer" as his lawyer argued.
Grider, of Chilton, would face a maximum of 33½ years in federal prison if convicted on the two felony and five misdemeanor counts against him. He has been in custody since surrendering to federal authorities last week, after a warrant was issued for his arrest. He will be transferred from Austin back to the nation's capital, where he will be held until disposition of his case.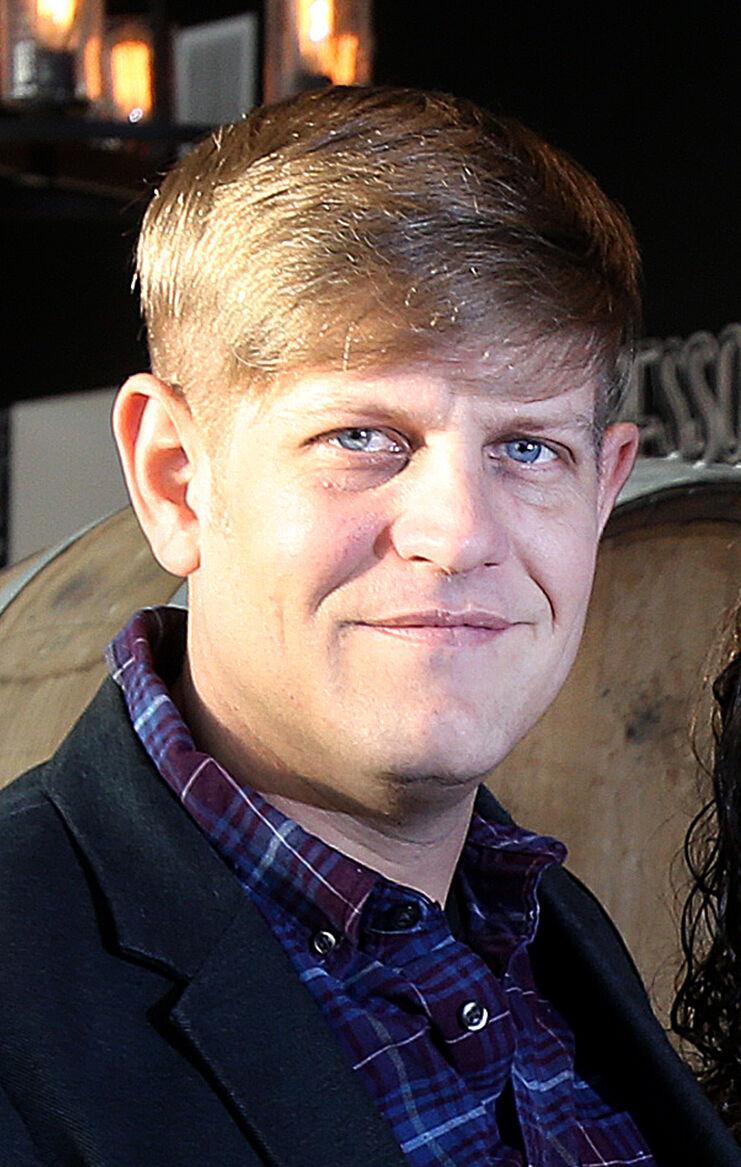 Grider, co-owner of Kissing Tree Vineyards in Bruceville-Eddy, was named in a seven-count indictment in Washington, D.C., on Tuesday, including committing an act of physical violence in the Capitol grounds or buildings; impeding passage through Capitol grounds; and disorderly conduct in a Capitol building.
The indictment also charges Grider with obstruction of an official proceeding and aiding and abetting; disorderly or disruptive conduct in a restricted building or grounds; entering and remaining in a restricted building; and destruction of government property and aiding and abetting.
U.S. Magistrate Susan Hightower, of Austin, ordered Grider to remain in federal custody despite an argument from Grider's attorney, Brent Mayr, of Houston, during a 40-minute detention hearing that Grider was a peaceful, dedicated family man who went to Washington as a "mere observer" in support of then-President Donald Trump.
Assistant U.S. Attorney G. Karthrik Srinivasan argued Grider poses a danger to the community and said he was an "active participant" in the riot and was "part of the causal chain of events that led to the death of an individual."
A federal complaint and arrest warrant against Grider alleges he tried to push and kick open the barricaded doors to the Speaker's Lobby outside the House chamber seconds before Capitol police shot and killed a woman who tried to climb through a window in the doorway.
While the judge said the government did not prove Grider is a flight risk, she said she denied his request for release on bond because of the serious nature of the offenses and the "very strong" evidence of his participation in the riot.
The 12-page complaint contains photos of Grider in various Capitol locations and refers to a video showing Grider handing a helmet to a man who used it to break the glass the woman then tried to climb through before she was shot.
Mayr proffered the testimonies of Ryan Ford, a former Falls County commissioner and a longtime neighbor of Grider and his family; Michelle Tyler, a friend from Pensacola, Florida; Christopher Johnson, Grider's brother-in-law; and Rissa Shaw, a reporter for KWTX-TV in Waco.
Grider called Shaw while he was in the Capitol and sent video and images of the blood-stained Capitol floor and men carrying Ashli Babbitt after she was shot by Capitol police.
Mayr told the judge Grider's friends and family member would testify that he is a caring, loving family man who worked hard to establish his business and who went to Washington in no way to get swept up in the melee.
He saw Shaw would testify that she knows Grider from doing stories about his vineyard and that the former teacher has helped troubled teens at his business. He said Shaw would say she thinks Grider was only reporting what he saw and that he poses no threat or danger to anyone.
Srinivasan countered that Grider was not merely a "bystander" or someone who "just got caught up in the moment."
"Some would argue that it's not fair to judge someone for something that happened during the worst incident in their life," Srinivasan said. "But sometimes someone can and should be judged on his worst moment because it shows what he is capable of."
Grider can be seen during the riot on Capitol videos wearing a "black puffy jacket, a yellow 'Don't Tread on Me,' flag tied around his neck, a black backpack around his shoulders, and blue jeans," the complaint states. He also was seen wearing a red "Make America Great Again" cap and a blue surgical mask.
"Grider was then observed walking on the railing beside the stairs and was moving with the initial crowd that later made their way forcefully through that entrance to the Capitol," according to the complaint.
He was seen in several areas of the Capitol before he moved to the second floor outside the Speaker's Lobby, where Babbitt, an Air Force veteran, was shot and killed by Capitol police.
Grider was seen holding a black helmet in the air, which the complaint states he later handed to another man who was trying to break the glass leading to the Speaker's Lobby.
"… Then speaking to him as Grider appears to knock on top of the helmet, signifying that it is a hard instrument," the complaint states. "Subsequently, the individual accepted the helmet and proceeded to use it in order to strike the glass doors (in the center and far-right hand side), breaking the glass that Babbitt eventually attempted to jump through. Video footage also captured how Grider attempted to push open the doors and then kick the doors in an attempt to breach the entrance leading to House Chamber where members of Congress were located."
Grider can be seen backing away from the Speaker's Lobby as others are screaming "gun," the complaint states. After the officer shot Babbitt, Grider can be seen leaning over the rail "to get a better glimpse of Babbitt bleeding on the floor," according to the complaint.



Editor's note: This story has been updated to correct the location of the Speaker's Lobby in the Capitol, where Ashli Babbitt was fatally shot. The Speaker's Lobby, decorated with portraits of former speakers of the House of Representatives, has doors into the House chamber and is not connected to the speaker's offices.