A former Waco attorney arrested last year for sending inappropriate text messages to his client's 14-year-old daughter pleaded guilty Tuesday and is seeking deferred probation.
Kyle Gregory Layman, 32, pleaded guilty to one count of criminal solicitation of a minor in exchange for the McLennan County District Attorney's office dismissing two similar counts. Prosecutor Sydney Tuggle said she will oppose Layman's request for deferred probation at a Dec. 15 sentencing hearing.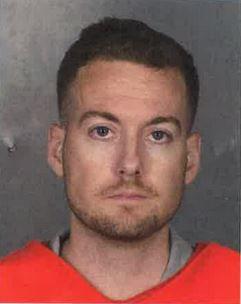 Judge Ralph Strother of Waco's 19th State District Court will review a presentence investigation and hear testimony before sentencing Layman.
Layman's attorney, Robert Callahan, said Layman surrendered his law license "in hopes of demonstrating to the district attorney's office how seriously he is taking the case and his commitment to rehabilitation and restoration in hopes of getting pretrial diversion."
The district attorney's office has since rejected Layman's request for entry into its pretrial diversion program, leading Layman to seek deferred probation from the judge and plead guilty without benefit of a sentencing recommendation from prosecutors.
In deferred probation cases, there is no final judgment of guilt if a defendant successfully completes probation.
Criminal solicitation of a minor is a third-degree felony punishable by up to 10 years in prison and requires a defendant to register as a sex offender for 10 years.
At the time of his arrest last year, Layman, who remains free on bond and currently is working as a restaurant server, had clients charged with 15 felonies and 48 misdemeanors.
Officials arrested Layman after a 14-year-old girl's mother, a former client of Layman's, reported inappropriate text messages between Layman and her daughter.
McLennan County Sheriff's Office Investigator Joseph Scaramucci took over text message conversations with Layman, posing as the teen, after the girl's mother alerted authorities about the texts. Scaramucci said the last text message he had from Layman while posing as the girl was on the day of his arrest.
Layman represented a family member of the girl and asked for the girl's phone number to talk about the case with her, according to court documents. Later, Layman's conversations with the girl became more personal, and he asked her about "partying, providing him with lap dances and discussing making out with her," arrest documents state.
In one text message, Layman spoke of drinking alcohol with the girl. He asked for a picture of the girl and responded that, "you look older" than 14, according to arrest affidavits.
Scaramucci took over communications with Layman with the girl's cellphone. The affidavit states Layman discussed wanting to engage in specific sexual activities with the girl and wanted her to call him "Daddy."
According to court records, Layman, a Baylor University Law School graduate who practiced law four years, has represented clients charged with indecency with a child, sexual assault of a child, injury to a child and possession of child pornography.
Sign up for our Crime & Courts newsletter
Get the latest in local public safety news with this weekly email.