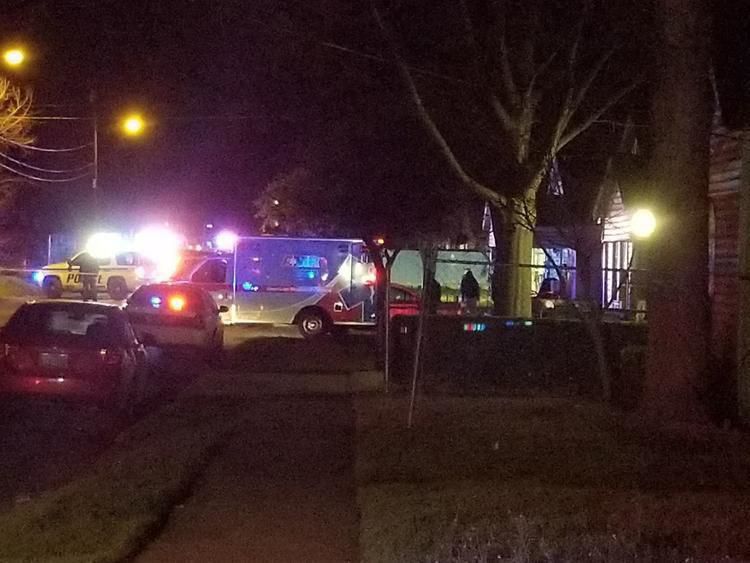 Waco police have already handled more homicides this year than in any of the past 10 years, and a new anti-gang hub and a piece of ballistics analysis equipment will help with investigations, interim Chief Frank Gentsch said.
The city has seen 15 homicides this year, including cases investigated as murder, manslaughter and criminally negligent homicide, interim Police Chief Frank Gentsch told the city council during its meeting this week. That is more than any year since the 17 in 2004.
"The 15 homicides in Waco thus far in 2020 is higher than the yearly totals over the last 10 years, which ranged from a low of 4 in 2018 to a high of 12 in 2015," Gentsch said. "Although our overall crime rate is down, this increase in homicides is concerning and something we're taking very seriously."
Four of the homicides were related to family violence, four were related to drugs, four were related to civil disturbances, two were related to robberies, one was gang related, and one is yet to be determined, according to the presentation. Arrests have been made in 11 of the cases, and one case will be presented to a grand jury for consideration of a self-defense issue.
Crime overall in the city is down by about 2% compared to last year, but violent crime has increased by about the same amount, said Assistant City Manager Ryan Holt, who previously served as police chief.
"I think that's a trend we're seeing nationwide, so I'm sure there are some sociological reasons as well," Holt said of the dip in crime overall alongside an uptick in violent crime.
City Council Member Hector Sabido said the spike is alarming, and read a list of the names of some of the victims.
"I am grateful we live in a community where we take this seriously," Sabido said. "I'm grateful we have a police department that doesn't hide or stay away from these difficult issues."
Gentsch said the department's family violence unit and special crimes unit each gained a new detective in the budget year that started this month. Waco's Texas Anti-Gang center, a hub where law enforcement from federal, state and local agencies pool resources and effort, went live earlier this month, joining several others statewide.
"The cooperative effect of sharing information and resources by the constituent agencies has already proven successful in other areas of the state," Gentsch said.
The city also spent $218,000 in grant funding for equipment allowing investigators to analyze ballistics evidence and for access to the National Integrated Ballistic Information Network maintained by the U.S. Bureau of Alcohol, Tobacco, Firearms and Explosives.
"It will allow you to tie disparate criminal scenes together to let you know that one suspect or at least one gun is involved in multiple scenes," Holt said.
The database includes information from jurisdictions nationwide.
"You can tell if a gun has traveled or not, or if the suspect has traveled or not," Holt said. "Doing that quickly can allow you to really focus in on particular suspects."
He said the department had a federally issued National Integrated Ballistic Information Network machine in the past, and the devices are becoming common in local departments again.
Without one, the department would send bullets and cartridges to a lab in California, which made for a slower investigation.
"We would have to wait in line like all of the other ones, and they would only take bullets or cartridges from certain kinds of crimes because they had to prioritize their resources," Holt said. "But having one locally will allow us to do any type of bullet or cartridge we find or confiscate."
High-priority crimes could take two hours, while low-priority crimes might take a day.
He said police will test-fire guns recovered at crime scenes and compare the results to others in the database.
City Council Member Andrea Barefield said it is important to cover the broader reasons homicides happen, and the collaboration at the Texas Anti-Gang center here would be a key part of that.
"The homicide numbers, those are the loss of life," Barefield said. "But there are so many other violent acts that are occurring — drug deals gone bad, people shooting in folks' houses — and that part is as important as solving these homicides."
Concerned about COVID-19?
Sign up now to get the most recent coronavirus headlines and other important local and national news sent to your email inbox daily.