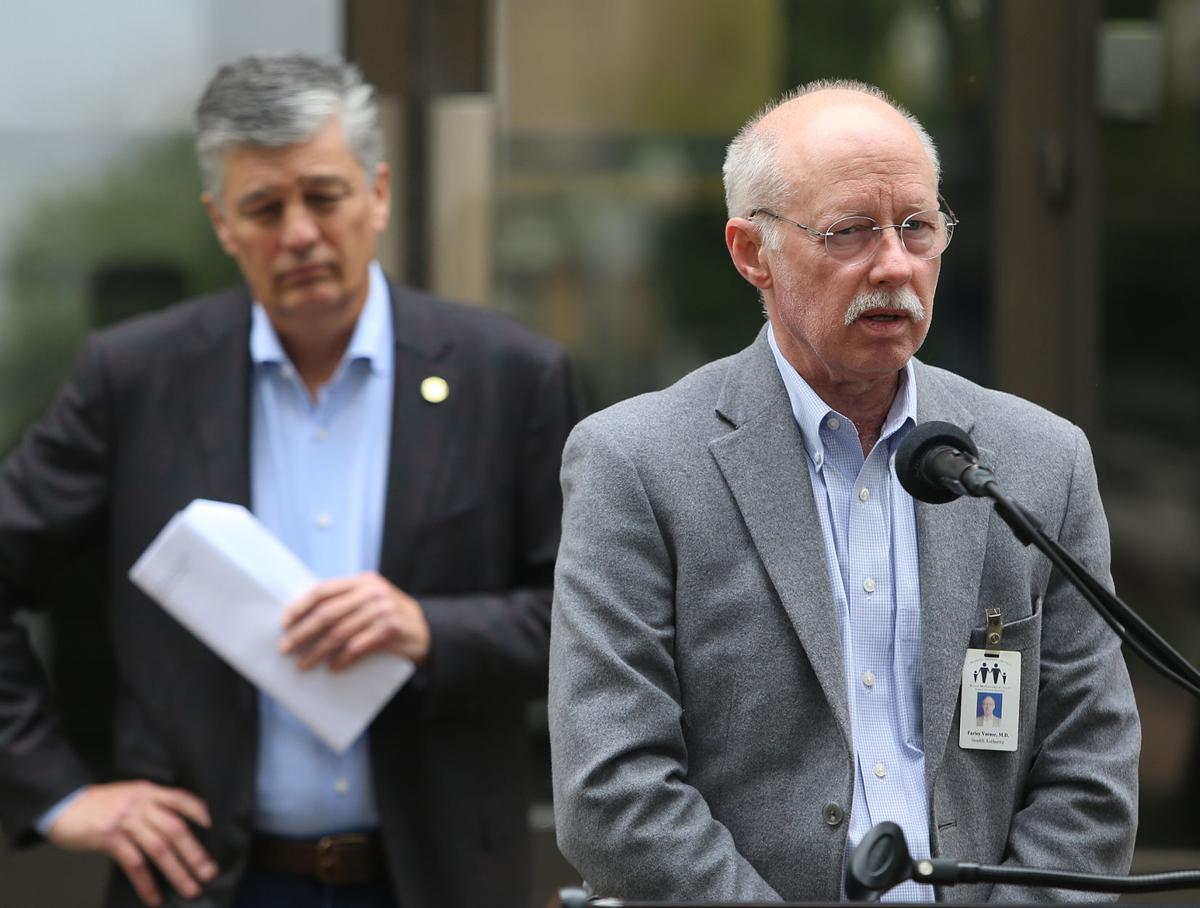 For the 500 McLennan County residents who didn't think 2020 could get any worse until they received a notice for jury duty last month, things are looking up.
McLennan County's criminal court judges postponed the resumption of trials on Monday after conferring with Dr. Farley Verner, the county health authority. As a result, those 500 people summoned to report for jury duty Friday at the Waco Convention Center have been excused.
"Dr. Verner thought the plan we posed was as good as it could be," said Judge Ralph Strother, the county's senior judge. "It wasn't our plan. It was the danger of spreading the virus even more with people congregating together there. It is one thing to go to a bar or restaurant. You are doing that voluntarily. It's another thing when you have compelled people to be there, and if we proceeded against the medical professionals' advice, I think we would raise all sorts of issues."
Strother and fellow State District Judge Matt Johnson submitted a health and safety plan to resume jury trials to Judge Billy Ray Stubblefield, the region's administrative judge. Under orders from the Supreme Court of Texas, counties cannot resume trials until the regional judge signed off on the safety plan, as Stubblefield did a few weeks ago.
Johnson had plans to try a murder case, with jury selection beginning Friday and testimony starting Monday. County Court-at-Law Judge Vik Deivanayagam scheduled an assault trial for the same time. Both are now canceled. Strother and County Court-at-Law Judge Brad Cates were going to resume trials in their courts the following week.
The district judges planned to conduct jury selection in the spacious rooms of the Waco Convention Center for social distancing purposes and then move the trials to the courthouse annex courtroom, which is much larger than either district courtrooms.
"The rate of community spread is still too high to safely bring in a panel," Johnson said. "It's not so much about the facilities and having room. It's more about bringing in a panel, even at the convention center. What doctors are worried about is that most studies show 6 feet is a good distance to stay apart for social distancing. But when you spend an hour and a half or more 6 feet away, it changes the spacing requirements."
Verner said with the current rate of infections — an average of 66 per day last week — and with hospitalizations remaining steady, the time is not right to compel residents to subject themselves to exposure through involuntary jury duty.
"I am charged with two things," Verner said. "One is to assess their plan and to make it as safe as possible as far as how a trial is conducted and how people are protected from the standpoint of social distancing and how that is conducted. That plan they have in place is good. I don't have any issue with that.
"My main concern has to do with the fact that we are, in jury duty, compelling people to come and essentially put themselves at some risk. All those efforts greatly reduce those risks, but we can't say they are risk-free. It is different when we are making a decision to reopen something and allow someone to voluntarily put themselves at risk by going into certain situations," he said.
Verner said he suggested that McLennan County officials assess the ventilation system in the annex courtroom "with what we are learning about airborne spread of the virus."
The murder trial in Johnson's court might have been postponed anyway because the McLennan County District Attorney's Office filed a motion for continuance on Friday, asking Johnson to postpone the case.
The motion, filed by prosecutor Christi Hunting Horse, blamed a backlog at the Southwestern Institute of Forensic Sciences in Dallas for the lab not having analyzed a pistol and two spent slugs and two casings for use as evidence at the trial. The motion states a Waco police detective delivered the items to the forensic lab on June 3, 2019, but the lab has not analyzed or compared the items.
A number of defense attorneys representing defendants on the trial list in Johnson's court complained Friday that they had not received discovery from the DA's office in a timely manner.
District Attorney Barry Johnson told the Tribune-Herald last week the attorneys' claims surprised him, adding that his office provides discovery to defense attorneys "immediately, sometimes before indictment."
The defendant in the murder case, Casey Wade Hughes, 22, has been in the McLennan County Jail 530 days. He is charged in the April 1, 2019, shooting death of Preston Jermone Scott, a 29-year-old budding rapper known as PJ OneEight.
Johnson, who will move to the 10th Court of Appeals in January, and Strother, who is retiring at the end of the year, have not held jury trials since February. It's possible both judges have presided over their last jury trials as judges of their respective courts, with Veterans Day, Thanksgiving and Christmas holidays approaching.