The 21-year-old Waco man arrested on an evidence tampering charge after the apparent accidental shooting death of his toddler nephew Wednesday night was placed on deferred probation in July for shooting at his former girlfriend and her uncle after causing a traffic accident during a chase.
Waco police arrested Derrick Damon Pipkins Jr. on a third-degree felony tampering with physical evidence charge after they were called about 6 p.m. Wednesday to the University Club Apartments, 1725 N. Martin Luther King Blvd., where the 2-year-old boy had been shot in the head.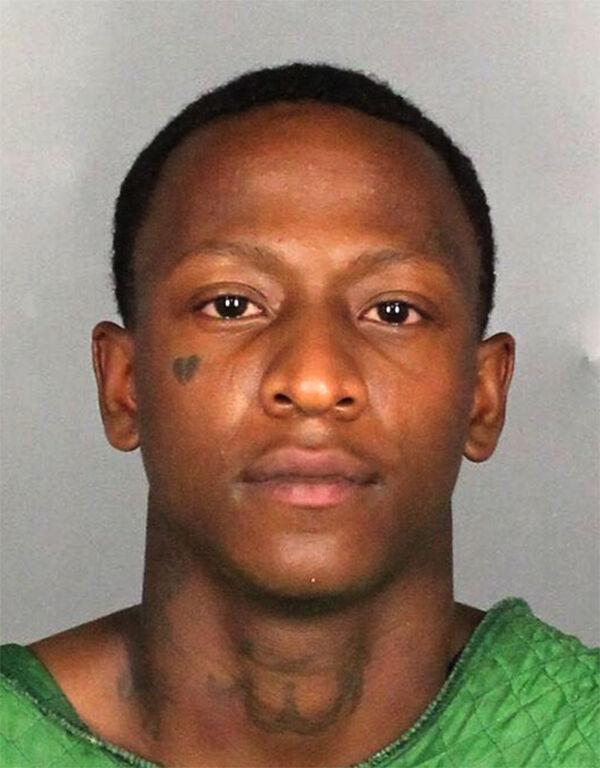 While the investigation is ongoing, police investigators think the toddler found the gun in a backpack belonging to Pipkins and accidentally shot himself. Police said late Wednesday that Pipkins left the apartment with the gun after the shooting but was arrested after he returned. He remained jailed under $10,000 bond Thursday.
Waco police spokesperson Cierra Shipley declined to identify the boy who was killed but confirmed he was Pipkins' nephew.
Pipkins was placed on deferred adjudication probation July 29 by 54th State District Judge Susan Kelly after Pipkins pleaded guilty to two counts of deadly conduct in a plea bargain with prosecutor Anne Jackson.
Jackson said Thursday that she intends to file a motion to adjudicate Pipkins' guilt based on alleged violations of the terms and conditions of his probation by being arrested on a new offense and reportedly possessing a firearm while on probation.
According to court records, Pipkins was arrested in June 2019 on two counts of deadly conduct, a third-degree felony, after his girlfriend, the mother of his unborn child at the time, reported Pipkins fired at least five shots at her and her uncle.
The woman told police she was driving with her uncle as a passenger and they were following Pipkins, who was driving a tan Chevrolet Caprice. He was identified by police at the time as the woman's ex-boyfriend. Her uncle told police they were chasing Pipkins when Pipkins ran a stop sign at North Fourth Street and Garland Avenue and collided with another car, according to arrest records filed in the case.
Pipkins abandoned his car and ran from the scene, according to previous reports. The woman's uncle told police he chased Pipkins while his niece checked on a woman in the traffic incident. Pipkins' ex-girlfriend told police Pipkins returned and fired twice at them before moving a few feet closer and firing three more times. He then ran away, she reported.
The woman filed at least two other reports within a month of that incident claiming that Pipkins tried to kill her, according to arrest records.
Jackson, an assistant district attorney, said Thursday she offered Pipkins deferred probation on the deadly conduct charges because the woman, who she said since has married him, told Jackson she did not want him prosecuted as a felon and asked her to reduce the charge to a misdemeanor.
"When you call a victim or a witness and say, 'How do you want to proceed?' and that witness or victim says, 'I want it to be a misdemeanor,' you consider what your options are moving forward," Jackson said. "So 10 years deferred probation on a felony is a much more serious punishment than a misdemeanor. We gave him the maximum amount of probation under the law."
In deferred adjudication probation cases, there is no final judgment of guilt if a defendant completes probation. However, if a defendant violates the terms of probation, a judge can adjudicate guilt and sentence the defendant up to the maximum term allowed by law, which is 10 years for a third-degree felony.
Waco attorney Josh Tetens, who is running against District Attorney Barry Johnson in the Republican primary, represented Pipkins in the deadly conduct case.
"This is an incredibly difficult time for all parties involved, and the family's sorrow cannot be put into words," Tetens said. "This young boy will forever be remembered for the immense joy he gave to his family. In the wake of this unspeakable tragedy, we pray the family finds peace."