The Waco Police Department has arrested a Waco-area man on warrants charging that he assaulted multiple women, including one who was pregnant, over several months.
Tyric Davond Crosby was detained on Tuesday on a warrant from a March 20 incident in the 2000 block of South 15th Street. According to arrest affidavits, a woman at that address reported that Crosby had assaulted her, punching her repeatedly in the face and body over several hours.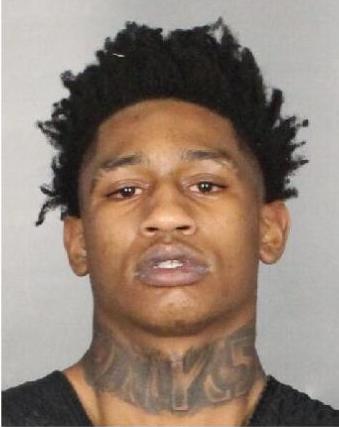 Officers photographed the injuries, including a broken nose. The woman was treated at the hospital for a concussion, according to the affidavit, and officers noted injuries including laceration and swelling to the nose and lips and contusions to the face and right thigh.
Crosby was charged with family violence and assault with bodily injury to a pregnant victim, a third-degree felony.
Crosby also had active warrants for other family violence offenses, according to the affidavits.
In a Nov. 2 case, police responded to a call in the 6500 block of Burlington Street, where a woman reported that Crosby had assault her by slapping her across the face and choking her while they were in a car, an affidavit states.
The female reported she began seeing black stars and became lightheaded during the choking, and felt like she was going to pass out, according to the affidavit. Officers documented photographs of injuries to the woman's face and neck.
Police obtained a warrant in the incident charging Crosby with assault by strangulation, a third-degree felony.
A third arrest warrant involved a Nov. 24 incident in which a woman accused Crosby of grabbing her hair, hitting her face, scratching her, choking her and causing injury to her scalp and neck, according to an affidavit.
The affidavit states that Crosby's mother witnessed him grabbing the woman by the collar and forcing her to stand up from the couch before taking her outside the residence.
The witness said she heard screaming and yelling but did not see Crosby physically assault the victim, according to the affidavit.
The affidavit states that the woman had previously reported Crosby for a different incident in 2019. Officers believed that the incident qualified as continuous violence against the family, a third-degree felony, according to the report.
Crosby was also served with a warrant for deadly conduct for discharging a firearm, a third-degree felony, in a Nov. 3 incident in which he fired a .45-caliber pistol in the direction of the Villa Victoria Apartments after an altercation with two people, according to a fourth affidavit.
Crosby was being held Wednesday at McLennan County Jail on 11 charges with bond set at $101,000.