A Waco man was sentenced to 15 years in prison Thursday for his role in the December 2017 shooting death of his first cousin.
Demarcus Renard Robinson, 30, pleaded guilty to manslaughter and unlawful possession of a firearm by a felon Thursday in a shootout in the 800 block of Harlem Avenue that left his 34-year-old cousin, Brian Lamont Robinson, dead and neighbors holding backyard cookouts scrambling for cover.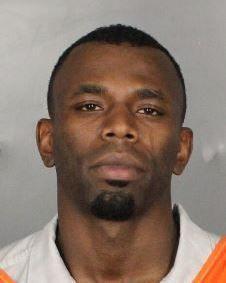 Robinson was indicted on a murder charge that was enhanced by a previous cocaine possession conviction. He also faced an enhanced aggravated robbery charge that was unrelated to the shooting incident.
As part of the plea bargain accepted by 54th State District Judge Susan Kelly, prosecutor Christi Hunting Horse agreed to reduce the murder count to second-degree felony manslaughter and to waive the enhancement, which would have bumped the minimum Robinson faced on the murder charge from five to 15 years, with a maximum life prison term.
Hunting Horse also agreed to dismiss the aggravated robbery case in exchange for Robinson's guilty plea and recommended that Robinson be sentenced to a concurrent, 10-year prison term for the weapon violation.
Robinson must be given credit for serving half of his 15-year term before he can seek parole.
Police reports indicate Demarcus Robinson was on Harlem Avenue to sell drugs when he and Brian Robinson got into an argument. Brian Robinson left the area, but came back shortly. Witnesses reported they heard Brian Robinson, using Demarcus Robinson's street name, say, "What are you going to do now, Bird?"
After that, multiple shots rang out, with neighbors diving for cover and at least three cars parked on the street getting peppered with gunfire, police said. Evidence from the crime scene showed that both men fired weapons that day, officials said.
Police reported Demarcus Robinson "moved into a defensive firing position" and began shooting down Harlem Avenue, near where Brian Robinson's body was found, according to court documents.
"The initial blood trail begins on the roadway surface and terminates at the victim's body, indicating that he was likely running from the argument and initial gunfire salvo," police arrest documents state.
Family members of both men gave victim-impact statements via teleconference as Demarcus Robinson listened from the county jail, also via teleconference.
"You ruined our whole family," one woman who did not identify herself said. "We are a broken family because of your actions. This is not family. This is not what families do."
After the fifth woman became increasingly angry at Robinson, Robinson asked Kelly if he could address the women. The judge denied his request, explaining that victim-impact statements are designed to allow the victim's family members a chance to air their grievances.
The women then asked Robinson to shake his head if he was sorry for his actions. Robinson, wearing a mask, nodded his head.
"It was heartbreaking to see the devastating effect on the family from this senseless death," Hunting Horse said after the hearing.
Robinson's attorney, Rob Swanton, said Robinson accepted responsibility "for the role he played."
"Given the facts of this case, I believe this was an appropriate resolution of the matter," Swanton said.