A 20-year-old Waco man who bit another man on the shoulder and stabbed him twice in the back during an altercation in which the man later died was sentenced to 30 years in prison Thursday.
Jason Ivy pleaded guilty to one count of manslaughter and two counts of aggravated assault and was sentenced to 20 years on the first count and 10 years each on the second and third count.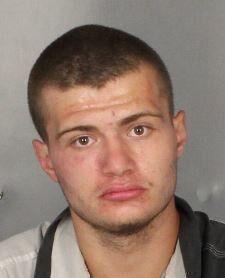 Judge Susan Kelly of Waco's 54th State District ordered Ivy to serve the manslaughter sentence and one of the assault counts consecutively in accordance with the plea agreement, for a total of 30 years. He will serve the third count concurrently with the other two. Ivy must be given credit for serving at least 15 years in prison before he can seek parole because the judge found that a deadly weapon was used in the incident.
Ivy pleaded guilty to recklessly causing the death of 43-year-old Steven Sanders at a home in the 800 block of North 11th Street. Sanders was injured when he tried to intervene in an altercation between Ivy and another man, who Ivy struck with a baseball bat, according to reports filed in the case. Police reported Ivy had gone to the house to try to make contact with a woman Ivy previously had a relationship with.
The second aggravated assault charge came after Ivy slashed another man on the arm who also tried to break up the altercation, according to reports filed in the case.
Sanders was rushed to a hospital, where investigators said he died later that night from a heart attack caused by the physical stress of the assault.
Prosecutor Christi Hunting Horse said the manslaughter charge was appropriate because authorities do not think Ivy intended to kill Sanders.
"After taking a look at the evidence and consulting with the lead detective in the case as well as what we saw in the medical records, it was decided that although this was clearly a reckless act, there was no intent to kill on that day. He appeared to be out of control and in a rage," Hunting Horse said.
Ivy's attorney, Sandy Gately, said her client regrets the incident and is being "punished accordingly."
Sanders' wife and sister gave emotional victim-impact statements after Ivy was sentenced.
His sister, a nurse, said she frequently has to break the news to family members that their loved one died. However, she said, she was not prepared to get the news that her brother did not make it. She said she relives the incident daily, including visions of her brother's shirt becoming soaked with blood as Ivy stabbed him.
"Jason, while you are in jail, I pray you find God because I wouldn't want anyone to go to hell, not even my worst enemy," she said.