Waco police have issued warrants for a man accused of striking and seriously injuring a pedestrian in the Mountainview neighborhood early Sunday morning before fleeing from police.
In a Tuesday afternoon statement, interim Waco Police Chief Frank Gentsch also clarified the initial account of the police chase that preceded the crash, acknowledging that an officer pursued the driver into a residential neighborhood and was close behind when the crash occurred Sunday after midnight in the 2400 block of Arroyo Road.
Gentsch offered condolences to the family and friends of the 46-year-old victim and said police are searching for the suspect, who they identified Tuesday night as Oscar Valentin Lopez, 18, of Waco. The warrants for his arrest charge second-degree felony aggravated assault, third-degree felony failure to stop and render aid and third-degree felony evading in a motor vehicle.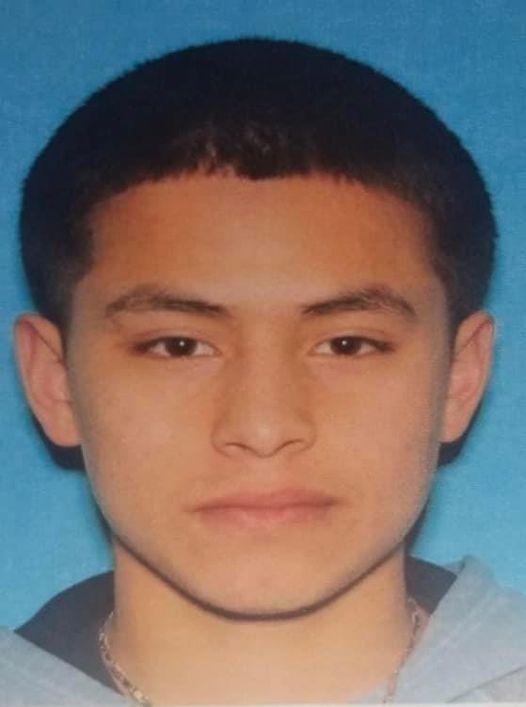 The woman, Ashley Bass, was hospitalized with a head injury, broken ribs, lacerated spleen and a collapsed lung.
At the time of the crash, Bass was walking down Arroyo Road to meet longtime friend and neighbor, Melissa Wray, who was coming from the direction of Pine Avenue, police said.
In an interview Tuesday, Wray said she was walking in the street about two houses down from Bass when she heard squealing tires and saw flashing police lights approaching, causing her to jump into a yard.
Wray, an attorney, said what she saw seemed to contradict police statements that the officer had given up the pursuit before the driver turned onto Arroyo.
"I am 100% sure, I watched (police) turn behind him onto Arroyo," Wray said. "I saw the lights. They were pursuing him, and I don't know if they terminated it or called it off, like they told us that night, but they definitely chased him into this neighborhood."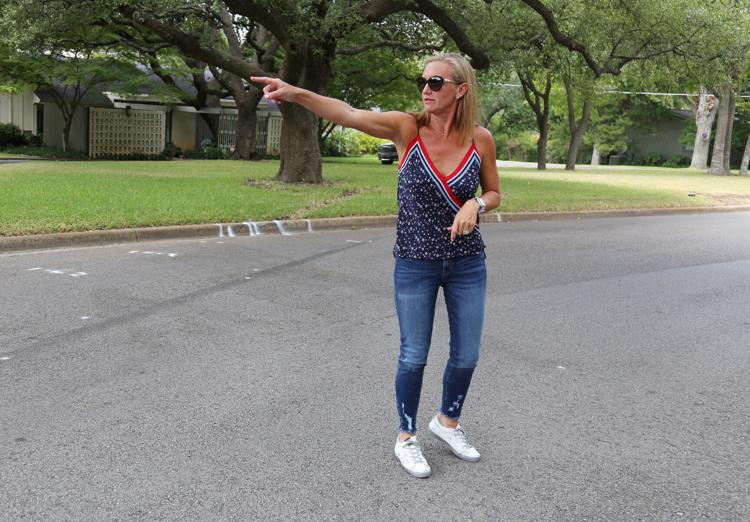 Gentsch clarified initial reports Tuesday, saying that the officer was instructed to terminate the chase but had little time to react before it ended in a crash. He said police officials are reviewing the incident to determine whether any department policies were violated.
The officer started following the suspect's truck on North Valley Mills Drive, suspecting the driver of being drunk, Gentsch said. When the truck turned north on Wooded Acres Drive, the officer activated his siren, but the driver continued, Gentsch said. A pursuit began around the intersection with Bosque Boulevard, continuing until the suspect turned right on Bishop Drive, then immediately turned left on Arroyo Road, Gentsch said.
"The officer had been instructed to terminate the pursuit," said Chief Gentsch. "In a time frame of less than 15 seconds after that order, the officer observed the truck first spin out at Bishop and Wooded Acres and the officer continued to that location. When the officer arrived at that location, he found the truck had continued and turned onto Arroyo. During that brief period, the officer had not yet deactivated his vehicle's lights and siren."
Wray said the events of the crash on Arroyo happened quickly.
"I did not know at first if she had been hit because it was dark and the truck did not have lights on, so I was screaming for her," Wray said. "The officer was right there immediately, screaming, 'Don't move, don't move,' and I just freeze."
Bass' husband, Jason Attas, said his wife remained hospitalized Tuesday, but he was hopeful she would be removed from an intensive care unit this week and would recover in time.
"I can tell you she has no recollection of that night. She has no recollection of that event or that day, which I am thankful for," Attas said. "She is getting better day by day, but these are long days and she has a long road ahead."