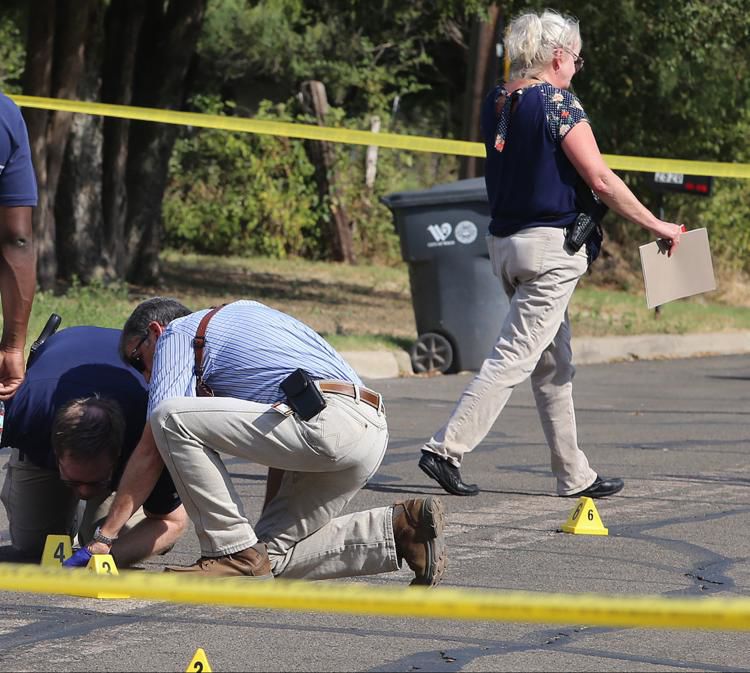 A Waco teenager was arrested Tuesday on a capital murder charge after he killed another teen in a botched gang-related robbery in September, an arrest affidavit states.
Elijah Jamal Craven, 17, is accused of killing Aquarius Tyrone McPhaul, 17, a McLennan County Challenge Academy student, on Sept. 10. McPhaul was found lying in the street in the 2900 block of South Fourth Street near Oakwood Cemetery after neighbors heard gunfire, police have said.
The affidavit ties Craven to a local Waco gang or clique, variously known as "200," "Savages," "Demons," and "Tal6an."
A separate search warrant states that Craven tried to rob McPhaul, who had been recently kicked out of the gang and was unable to pay the gang back for "ICE" that he was accused of using instead of selling.
Craven was arrested Tuesday and was taken to McLennan County Jail, where he remained Wednesday, with bond set at $500,000. Craven, who had already been locked up at the Texas Juvenile Justice Department facility in Mart, is also being held on a juvenile detainer.
According to the arrest affidavit, Craven and McPhaul had been talking via social media about the two trying to "hit some licks," or going places to commit robberies. Through social media, Craven arranged to pick up McPhaul at the New Road Inn in a white pickup truck, it states.
Later that afternoon, a witness near Oakwood heard several gunshots and reported seeing a white Toyota pickup truck leave the area, the affidavit states. A couple days later, the Toyota truck was found crashed somewhere in Waco and was "full of firearms," the affidavit states.
Witnesses told police that Craven told them the reason he killed McPhaul was that "Aquarius McPhaul would not give up his property to Elijah Craven who was robbing him at the time," the affidavit states.
Police reported Craven became angry and shot McPhaul multiple times, the affidavit states. Evidence obtained through social media, area surveillance video and other physical evidence linked Craven to the truck connected to the murder.
The case is under investigation and the Waco Police Department will not release further details, Sgt. W. Patrick Swanton said.
In a statement, Waco Independent School District said Craven was last enrolled as a sophomore at University High School but is not currently listed as a Waco ISD student.
"We appreciate the diligent work of law enforcement to find justice for Aquarius McPhaul's family and will be following this case as it proceeds through the court system," the statement reads.
Sign up for our Crime & Courts newsletter
Get the latest in local public safety news with this weekly email.