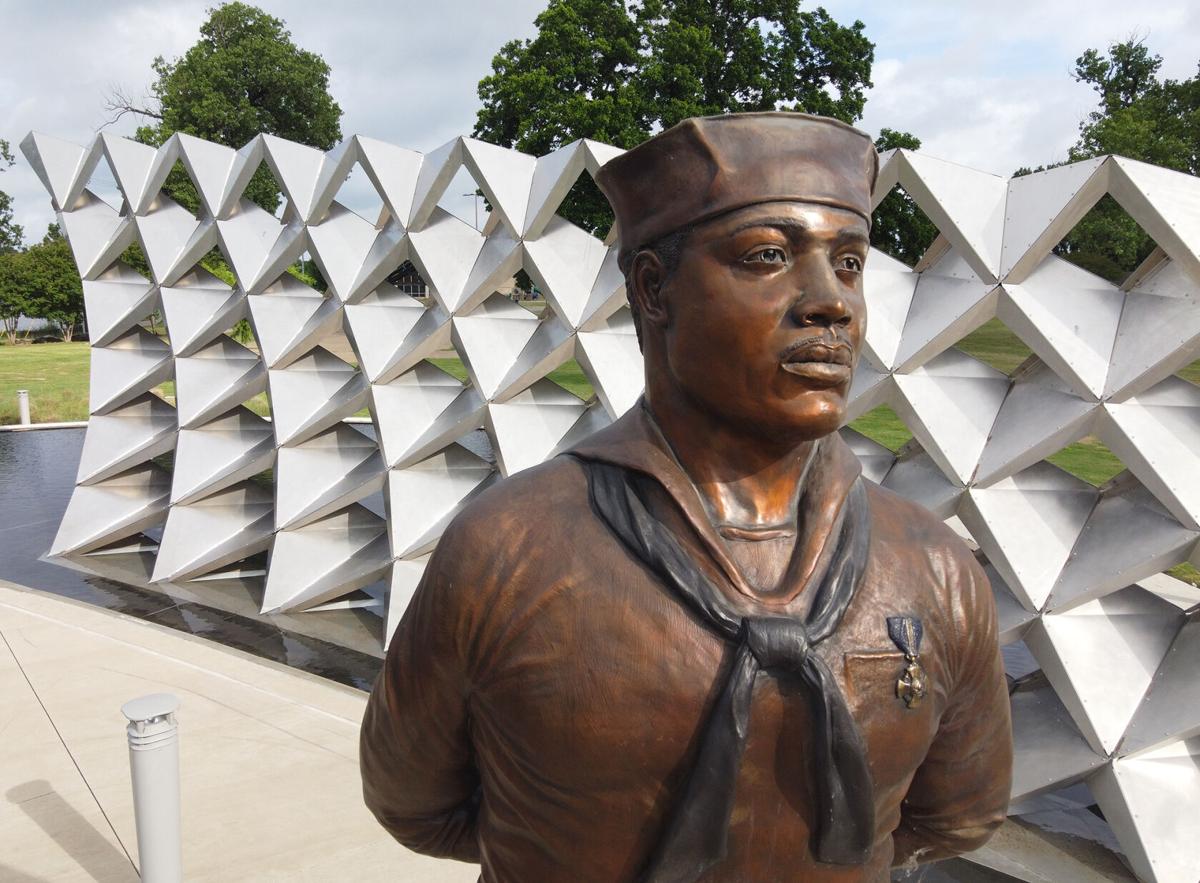 The Waco community on Tuesday will observe a somber anniversary at the Doris Miller Memorial, 80 years after Miller and other sailors at Pearl Harbor suffered a surprise Japanese attack that launched the U.S. into World War II.
But for the relatives of the hometown hero, the ceremony will be an occasion for gratitude.
The event begins at 11:55 a.m., reflecting the moment the attack began on eight battleships, claiming the lives of 2,403 U.S. personnel. Miller, a messman aboard the USS West Virginia, rescued several shipmates and dragged his mortally wounded captain to safety, and also crossed the color line to fire at Japanese planes.
The ceremony Tuesday at 300 N. Martin Luther King Jr. Blvd. will honor Miller and others who were in harm's way on Dec. 7, 1941. The event will feature flag and wreath-laying ceremonies, remarks by city and county officials, a singing of the Navy Hymn, and speeches by Ambassador Lyndon Olson Jr. and Miller family representative Thomas Bledsoe Jr.
In addition, several new bronze reliefs depicting Miller's life will be unveiled Tuesday.
Bledsoe, great-nephew of Miller, said in an interview Monday that about eight Miller family members will attend. He said he grew up hearing stories about Miller from his own grandfather, Selbie Miller, the brother of the Navy Cross honoree.
"I have great gratitude for what my great-uncle did in the Navy and what his story meant to so many people, including myself, in kicking the civil rights movement forward," he said.
Bledsoe, who lives in Midlothian, praised Waco community leaders for persevering with fundraising and construction of the riverside memorial.
"I think it speaks volumes about Waco and the unity of the community and how patriotic it is," he said. "Waco as a city has a unified understanding of what we're here for."