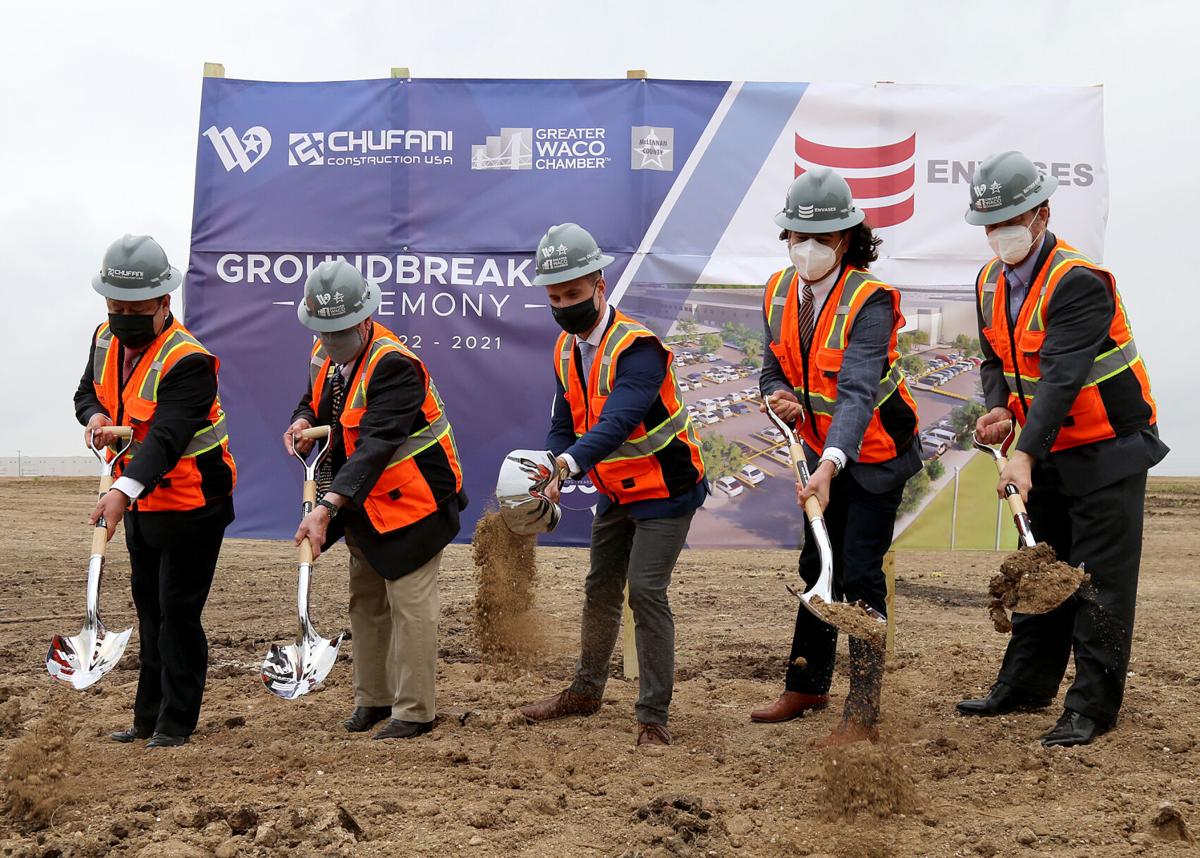 If help-wanted signs weren't appearing everywhere and SpaceX and Amazon weren't promising more than a thousand new jobs between them, news the Waco area's jobless rate jumped in June might cause more alarm.
Officials say the jobless move from 5.1% in May to 5.8% in June is a seasonal adjustment, something seen annually. The pandemic is only peripherally involved, said Kris Collins, the Greater Waco Chamber's industry recruiter.
At 5.8%, the Waco Metropolitan Statistical Area has the seventh-lowest unemployment rate among 25 MSAs statewide, says the Texas Workforce Commission. The Waco MSA includes Falls and McLennan counties.
"Looking at our seven-county region, McLennan County had the highest increase in labor force growth and the highest increase in the number of employed individuals, further demonstrating Greater Waco's economic strength within Central Texas and the state," said Collins in an email.
Last year aside, said Collins, Waco typically sees a 0.5% to 0.9% increase in the jobless rate between May and June. Seeing a 0.7% increase this year reflects "continued normalizing trends for our community," Collins said.
This year's increase "is the result of the end of the school year with some support workers being furloughed through the summer. These employees go on temporary unemployment and then move back to work in August."
Monthly jobless figures arrive as Amazon puts the finishing touches on a fulfillment center on Exchange Parkway, one that will employ a thousand people making at least $15 an hour, the company announced. Meanwhile, SpaceX CEO Elon Musk announced this month in tweets that he will create a rocket-making plant in McGregor to bolster his efforts to send manned flights to Mars. He has not announced staffing levels at the new plant, but a SpaceX rocket-testing facility in the town west of Waco employs about 500 people.
Mexico-based Envases Group, which specializes in aluminum packaging, has broken ground on a 450,000-square-foot production and distribution center in Texas Central Park that will employ 120 people.
Germany-based Uzin Utz North America has begun work on 125,000-square-foot plant to make grout and patching materials. It will employ fewer than 50 people, but will bring another 1,000 flooring professionals to Waco for training seminars.
Yet another company based abroad, ZinkPower, is spending more than $30 million placing a hot-dip galvanizing plant in Waco employing at least 100.
But that cloud on the horizon is the highly contagious delta variant of COVID-19, which threatens a renewed attack on the U.S. and international economies and a return to lockdowns, distancing and shuttered businesses. The Dow Jones Industrial Average plummeted 725 points on Monday, and analysts blamed pandemic-related jitters on the worst day in nine months.
Todd Stoner, a strategist with Waco's Disciplined Investors, said he's not ready to toss overboard the economic gains enjoyed locally and nationally.
"I don't believe this is going to short-circuit the recovery, though it could complicate things," Stoner said. "The delta variant definitely is more contagious, and some precautionary measures may have to come back — closing down the economy, forcing people to wear masks, distancing more. That creates an interesting scene. Some of the vaccinated won't think they have to follow any instructions. Those not vaccinated may not follow them either."
Inflation is another factor worth watching, said Stoner.
"Higher inflation generally is bad for both stocks and bonds," he said. "The Fed chairman (Jerome Powell) said there has been a bigger increase than it was expecting. There's been a lot of debate, and some are suggesting the Fed is behind the curve, allowing inflation to get rekindled. The Fed feels this is a transitory spike that will come down when supply problems get worked out."
Statewide, the seasonally adjusted Texas jobless rate dipped from 6.6% in May to 6.5% in June. It added 55,800 non-agricultural jobs month to month.
"Texas is open for business and we continue to adds jobs," said Texas Workforce Commission chairman Bryan Daniel in a news release.