More than half of all McLennan County public school districts will reopen their campuses to students this month, with the majority of their st…
The Tribune-Herald surveyed all 19 school districts in McLennan County, seeking their plans to reopen schools and details on how they plan to …
Waco Independent School District is rolling out a $407,000 welcome mat, and should have it completed soon.
The 20-year-old Waco ISD Stadium is in the midst of a turf replacement project, and the field surface will have a little bit of a different look.
Almost five months after closing because of COVID-19, the Mayborn Museum will reopen to the public Saturday, complete with a new family-orient…
The University Interscholastic League's Medical Advisory Committee held a meeting on Friday to specifically address the protocol for athletic …
With less than three weeks to go before the start of the fall semester, Baylor University has added large tents and ultraviolet lights to its …
As McLennan County announced two more deaths attributed to COVID-19 Wednesday, local health officials encouraged households with family member…
"It was hot and full of masks," said La Vega head coach Don Hyde as local Class 1A-4A teams stepped onto the field for the first day of footba…
The lack of a 2020 football season would impact athletic budgets, tax dollars for businesses in Norman and Stillwater and test the mental stre…
Some of the largest McLennan County school districts appear willing to heed the advice of the local health authority by postponing the first d…
"It's been like trying to pilot an ocean liner with the turn radius of a jetski," board member Pam Watts said.
The former head basketball coach at Bosqueville High School, who resigned in 2016 after allegations of improper conduct with a student, was pl…
McLennan Community College trustees this week agreed to pursue a tax rate increase of less than a quarter-cent per $100 valuation to help cove…
Wyatt Jones, an incoming freshman from Lorena, was crowned the state champion chute dogger during the Texas Junior High Rodeo Association stat…
Four Central Texas banks recently made contributions to Texas State Technical College's Helping Hands Scholarship in Waco.
The professor believes the U.S. supply chain is about 90% back, but said that some areas will never be 100%, like non-groceries, because items…
Even with COVID-19, the Mission Prom was still able to provide an uplifting experience for five University High School seniors.
For recent Live Oak Classical School graduate Eddy Santos, his acceptance into Harvard this fall is an amazing accomplishment.
Texas economist and Baylor University graduate Ray Perryman predicted a tough road to economic recovery for the state after the "kick in the t…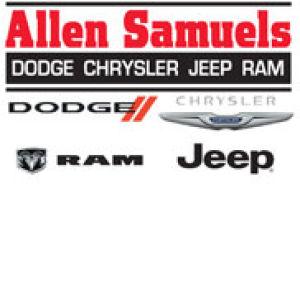 Allen Samuels Chrysler Dodge Jeep Ram l Waco TX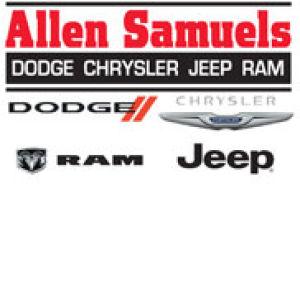 Allen Samuels Chrysler Dodge Jeep Ram l Waco TX
The McLennan County health authority rescinded an order Tuesday for school districts to delay the start of in-person activities, while urging …
Mayborn Connect builds on a few dozen new video tours and children's activities and allows interactivity between multiple viewers and an onsit…
I've been thinking a lot about the phrase "proceed with caution" lately.
Waco Independent School District students will start school three weeks later than normal, on Sept. 8, after the board of trustees voted 6-1 o…
Andrea Dixon, Ph.D., associate professor of marketing and executive director of the Center for Professional Selling in the Hankamer School of …
Students headed to Baylor University in the fall must pass their first test before the semester starts, faculty and staff members, too.