A North Richland Hills company could start work on a new $9 million Paul Tyson Field as soon as next month and have the facility ready to host…
Nursing students from McLennan Community College are playing a key role in the local pandemic response.
Baylor University expects its massive COVID-19 testing program to leave a legacy that far outlasts the pandemic itself.
Weekly trips to the testing tent are now an inescapable part of the college experience as Baylor University's spring semester starts.
A 21-year-old Baylor graduate student and Waco native on the cusp of graduation died from COVID-19 complications Sunday, leaving behind a comm…
Waco Independent School District enrollment dropped by 329 students in the fall and is expected to rebound, then continue slightly lower in th…
For Coque Gibson, this weekend's commemorations of Martin Luther King Jr. Day will bring back some 35 years of memories, when she and her husb…
Local educator and business owner Charra Burns has filed to challenge incumbent Jim Holmes for the District 5 Waco City Council seat in the Ma…
McLennan Community College trustees voted this week to name a campus plaza after Alice Starr.
McLennan Community College trustees started preparing Tuesday to redraw their district boundaries, but delays in the 2020 census mean the boar…
A woman who alleges she was raped at a Baylor University fraternity party in 2016 at an off-campus house known as the "Phi Delt Ranch" has set…
Filing started Wednesday in the May 1 elections for many local school districts and cities, including some that just had an election in November.
McLennan Community College has one more financial resource to encourage Texans who either lost a job or left school early because of COVID-19 …
The heaviest single-day snowfall in the Waco area in nearly four decades brought out sledders and snowball fighters on Sunday, closed Cameron …
Baylor University is preparing to require weekly COVID-19 testing, and local public health officials are making plans for mass vaccinations as…
The project that includes replacing Paul Tyson Field on Lake Air Drive has more moving parts than "The Queen's Gambit," the Netflix miniseries…
A half-century ago, a pioneer of what came to be called "chaos theory" asked an audience of scientists to ponder the unpredictable chains of e…
Editor's note: The Tribune-Herald in this holiday season is profiling modern-day artisans and how they contribute to a growing Waco craft scene.
Some Waco ISD students failing or missing their online classes will have to return for in-person instruction as next semester gets underway an…
Waco High School will close its campus Friday and shift classes online for the last day of school this semester because of a teacher shortage …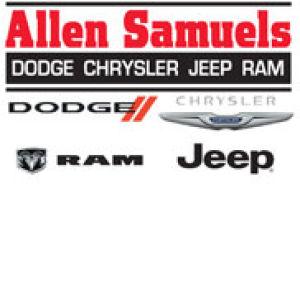 Allen Samuels Chrysler Dodge Jeep Ram l Waco TX
Ten Midway High School students have been recognized through the National Merit program, with Ben Heston being named a National Merit Semifinalist.
In the 177 years since English novelist Charles Dickens wrote his novella "A Christmas Carol," the memorable tale of miserly Ebenezer Scrooge …
Slightly more than half the Waco Independent School District students learning remotely this fall had at least one failing grade for the most …
"Waco ISD doesn't have a robust collection of e-books," Kincannon said. "However the city library system does and I wanted our kids to have ac…
South Waco Elementary became the latest McLennan County school to transition to remote learning until after the new year. Principal Twana Lee …
Waco officials welcome the state's decision to waive school ratings based on standardized tests, but the coronavirus pandemic's educational di…
COVID-19's impact on fall enrollment at McLennan Community College will continue into the spring, with low early registration numbers promptin…