Alta Vista Elementary School kindergartners got a big surprise this week.
The Waco Independent School District is facing staff shortages, low attendance rates and poor grades among all students, as it prepares to reo…
Three students from Vanguard College Preparatory School have been recognized in the 65th annual National Merit Scholarship Program.
There will be no home football game with a stadium packed with thousands of fans, no parade with floats that had students burning gallons of t…
A Midland family with strong ties to Baylor University is donating $30 million for scholarships at the university and asking other donors to s…
Baylor University is making a $9 million investment in downtown Waco with the purchase of a three-building office complex it has leased for th…
Two law professionals are squaring off in the race for the Waco City Council District 3 seat. The winner will replace John Kinnaird, who did n…
Baylor's football game against No. 7 Oklahoma State has been postponed until Dec. 12 at McLane Stadium due to rising COVID-19 cases in the Bea…
If they were not competing for the same seat on the Waco Independent School District board, Ilda Sabido and Jose Vidaña could be running mates.
Whenever the Baylor women's basketball team gathers together, it discusses more than the proper trajectory of a post entry pass or the intrica…
While Waco Independent School District board incumbent Robin Houston sees promise in the way the district currently operates, her challenger, …
Friday was the moment of truth for Nash Wadsworth, a Midway High School senior who spent some 450 hours over the past year-and-a-half tearing …
The U.S. Department of Education has fined Baylor University $461,565 for violations of a federal campus crime reporting law between 2011 and …
Waco High, University High and two Waco Independent School District magnet schools will close their campuses for a week starting Friday becaus…
Texas State Technical College officials have broken ground for construction of a $20 million, 102,000-square-foot dorm in the heart of the Wac…
McLennan County just last week passed the mark of 64,000 COVID-19 tests conducted since March, and officials hope a surge of 40,000 free tests…
Waco voters will cast ballots for more than just their preferred presidential candidate Nov. 3. They must also elect new representatives for t…
After three years of excavation, the fountain that anchored Waco's bygone Calle Dos neighborhood has been filled back in with dirt, hidden fro…
G.W. Carver Middle School students will work from home next week after school officials closed the campus at 1 p.m. Friday because of students…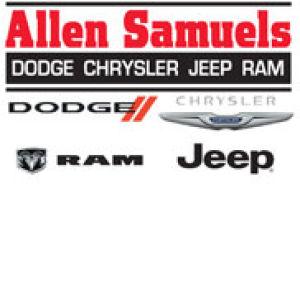 Allen Samuels Chrysler Dodge Jeep Ram l Waco TX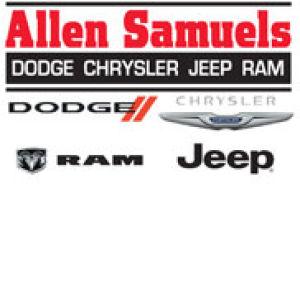 Allen Samuels Chrysler Dodge Jeep Ram l Waco TX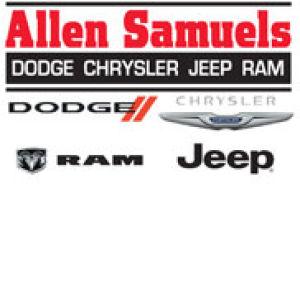 Allen Samuels Chrysler Dodge Jeep Ram l Waco TX
Connally Primary School is shutting down its campus for two weeks after more than a fifth of its students went into quarantine because of expo…
Hospitalizations for COVID-19 are forcing businesses in the area to roll occupancy limits from 75% of capacity back to 50% under a state order…
Thousands of Chris Tomlin's fans listen regularly to his music while in their cars and trucks, but for several hundred Waco fans there'll be a…
The Mayborn Museum opens new windows on the world of nature Thursday with the photography exhibit "The Alchemy of Light: Natural Landscapes" b…
From the couch and from the 50-yard-line it appeared social distancing became a distant memory at McLane Stadium on Saturday evening, when the…
Welcome to the brave new world of choral music in the time of COVID-19.
If decreased enrollment continues throughout the fall and spring, the Waco Independent School District may face a bigger budget shortfall than…