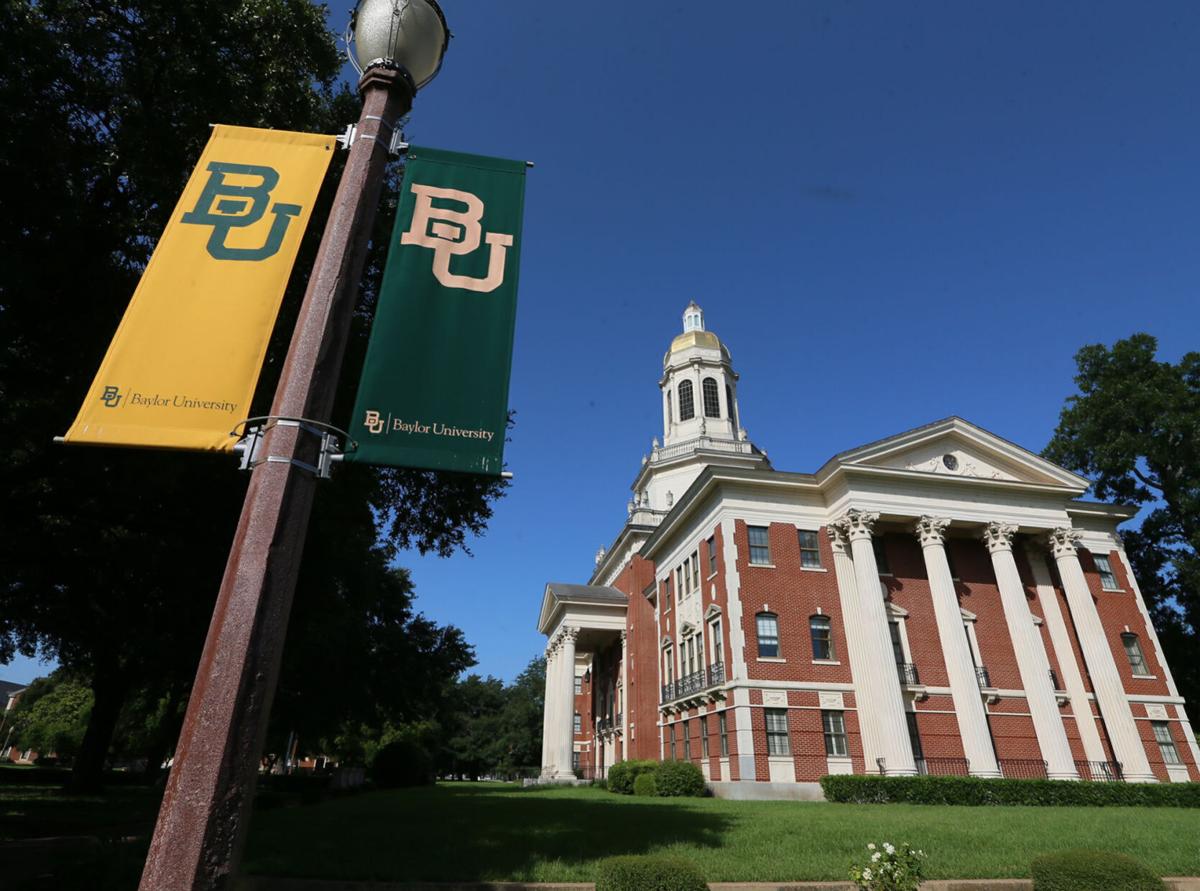 A federal magistrate has invited attorneys for 15 women suing Baylor University under Title IX to seek sanctions against the school after he and another judge warned Baylor numerous times not to violate court discovery orders and to turn over documents generated by the Pepper Hamilton law firm.
U.S. Magistrate Andrew Austin has set a hearing for Nov. 20 to decide whether to sanction Baylor for discovery violations alleged in a motion filed this week by Waco attorney Jim Dunnam and Austin attorney Chad Dunn, who represent the plaintiffs known as Jane Doe 1-15.
"Baylor's discovery conduct throughout this case is well known to the court from the inception," Dunnam and Dunn said in a motion. "Baylor's conduct has unquestionably delayed the progress of this case for years and caused extremely increased costs running now into the hundreds of thousands of dollars, not including the legal work, repeated delays, repeated non-compliance, routine pleas of 'inadvertence,' wholesale misinterpretations of the court's orders, ever-changing certifications, requests to clarify and requests to re-consider."
Pretrial disputes between the parties in the Title IX lawsuits have spanned almost four years. U.S. District Judge Robert Pitman assigned Austin to navigate the complex discovery issues, and both Pitman and Austin have warned attorneys for Baylor on multiple occasions to comply with the court's orders.
In June, Austin said Baylor was using documents generated by Pepper Hamilton "as a sword and a shield." Baylor hired the Philadelphia-based law firm to investigate its responses to sexual assaults and to make recommendations about how to improve its Title IX compliance. The school has not publicly released the firm's full findings but released their own summary in May 2016 indicating the firm found a campuswide fundamental failure to implement protections under Title IX and the Violence Against Women Act.
The 15 former Baylor students allege in their lawsuits that Baylor maintained discriminatory policies in handling reports of sexual assaults and that those practices increased risks of sexual assault.
Austin ordered Baylor to turn over the hotly contested Pepper Hamilton documents or face sanctions. Since then, Baylor, with the court's approval, hired third-party vendor UnitedLex to compare all the documents Pepper Hamilton gave to Baylor and others the law firm provided to UnitedLex with documents Baylor disclosed to the plaintiffs.
According to a plaintiffs advisory to the court, Baylor "concealed" 8,275 document sets in their entirety from the plaintiffs, and that an additional 3,872 document sets produced or logged with the plaintiffs "substantially vary" from versions Pepper Hamilton provided to UnitedLex.
One of Baylor's attorney, Lisa Brown, said Baylor would like the cases set for trial as soon as the court can set them.
"Everyone understood when this comparison was being done that there would not be a 100% match," Brown said in a statement. "The vendor compared 1,331,916 documents and matched over 99%. Baylor is ready to explain the small variance in the documents to the Court. Nobody concealed anything."
Dunnam said any omission could be critical.
"I guess Baylor thinks that since Nixon turned over 3,000 hours of tapes it's OK he erased 18 minutes," Dunnam said, referring to the former U.S. president.
In an advisory letter to the court last month, Julie Springer, another of Baylor's attorneys, said the plaintiffs' motion for sanctions "contains numerous misrepresentations" about the status of the UnitedLex work.
Also, Baylor was not in possession of documents Pepper Hamilton produced in response to a plaintiffs' subpoena until Pepper Hamilton gave them to UnitedLex and UnitedLex gave them to Baylor, Springer said.
"Baylor could not have 'concealed' anything it never had an obligation to produce or log in the first place," Springer wrote to the court.
The plaintiffs' request for sanctions states the numerous judicial warnings "have been shown insufficient to gain Baylor's compliance."
They ask the court to consider fining Baylor daily until it is in compliance with the court's orders; to award plaintiffs sanctions in an amount equal to what Baylor has paid UnitedLex; to consider a jury instruction that informs the panel "of Baylor's consistent efforts to hide materials in discovery;" and to order that Baylor may no longer withhold document production or "obstruct" deposition testimony based on privileges.
Be the first to know
Get local news delivered to your inbox!