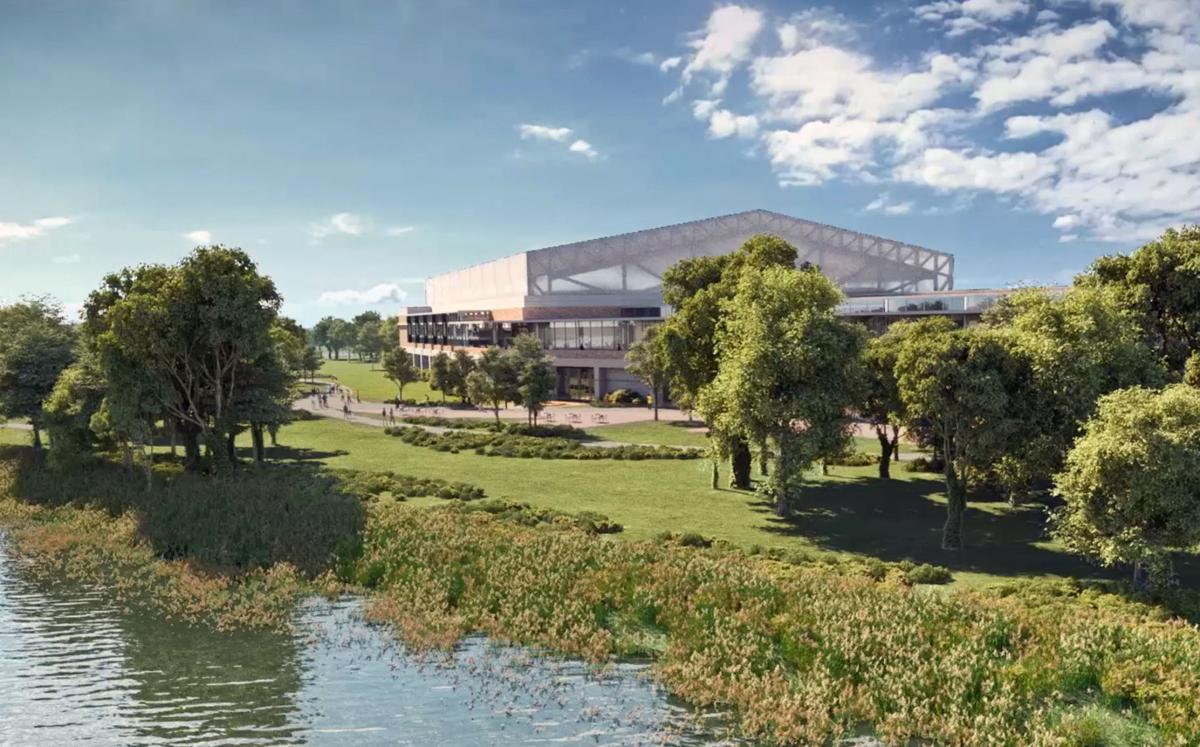 The Baylor University Board of Regents approved plans in a meeting that wrapped up Friday to hire 100 new faculty members in the next five years, start work next summer on a new basketball arena, build a new football operations center and renovate five dorms.
Though the university offered an updated timeline for the basketball facility, it has not said where it will be built. That announcement is expected early next year. Friday's confirmation of a summer start date follows state legislative hearings in August in which Baylor officials suggested the departure of the University of Texas and the University of Oklahoma from the Big 12 Conference could put plans for the basketball venue in jeopardy.
Regents also approved $1.2 million to continue design and other preconstruction work on the basketball facility.
The board approved $6 million to design a new facility for the Baylor football program and name it for donors Kristy and Jeremy Fudge. The Fudge Football Operations Center will cost about $65 million and have 105,000 square feet of office space, meeting rooms, weight rooms and more. It will be built along Brazos River next to an indoor football practice facility and will face McLane Stadium.
Regents also approved the next five years of the university's strategic plan, which includes hiring 100 new faculty members, 20 a year for the next five years. The university also plans to reach its $1.1 billion fundraising goal and build a common gathering space for the Honors College in the same timeframe.
"We essentially laid the tracks over which our university will travel over the next five years as we seek to become a preeminent, if not the preeminent, Christian research university in this country," Regents Chair Mark Rountree said. "So it was an exciting day."
Next year tuition will increase by 3%, room costs will increase by 2% and board costs will increase by 3%.
The board also approved $1.7 million to build a new materials laboratory space in the Baylor Research and Innovation Collaborative and $1.1 million to build and install a life-size sculpture of a Columbian mammoth in front of the Mayborn Museum, funded by an anonymous gift.
Five dorms will be renovated, starting next year with Collins Hall. Work on Memorial Hall and Alexander Hall will be up next, followed by Allen-Dawson Hall and Kokernot Hall.
"These are projects that are well overdue," Baylor President Linda Livingstone said. "This framework allows us to fund those to move forward. So we're really excited about that. It would be really good for our students and their living conditions."
The board also voted to lower tuition for Truett Seminary students from $1,071 per credit hour to $690 per credit hour starting June 1, and moved to create six new academic degrees. Three of the new degrees are available through Truett: a masters in theology and sports studies, a masters in contextual witness and innovation and a masters in theology, ecology and food justice.
"They're really trying to tap into individuals that might not be in professional ministerial positions, but want to minister vocationally in other ways," Livingstone said.