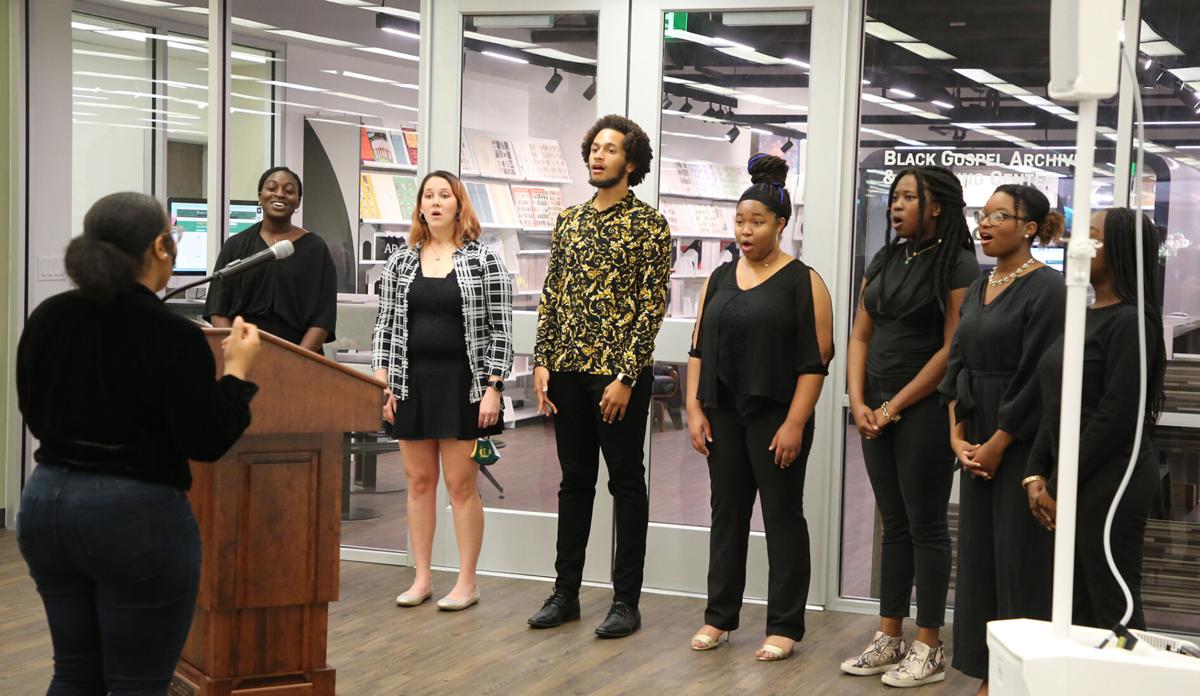 After 16 years of obsessive efforts to collect and digitize Black gospel music recordings, Baylor University scholars have introduced a center dedicated to listening to, studying and preserving music from the foundational genre's golden age that might otherwise have been lost to time.
The Black Gospel Archive and Listening Center's more than 14,000 recordings put it in a class of its own, and materials from the collection are used in a permanent exhibit at the Smithsonian Institution's National Museum of African American History and Culture. With the new center at Baylor's Moody Memorial Library, the archived material has made the move from a small closet to a glass listening booth equipped with a desk, a keyboard for playing along with recordings, music players and a computer with access to the digital archives full of music that was not seen as worthy of preservation until recently.
"The space was designed to hold thousands of more disks, because this project is not stopping," said Darryl Stuhr, director for digitization and digital preservation services at Baylor. "We need to continue to support it both financially and through donations of materials."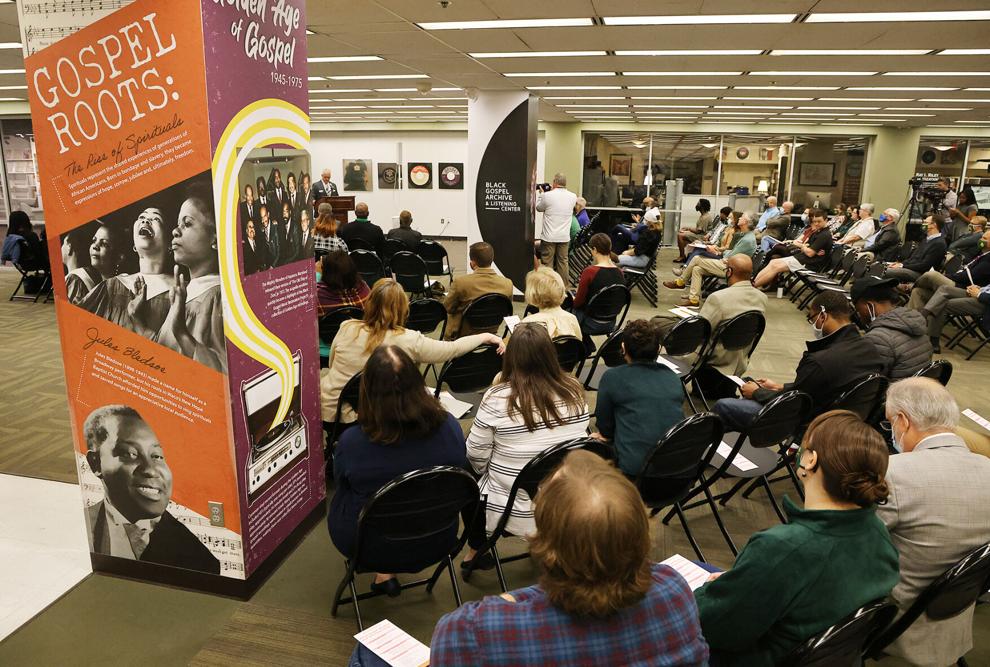 During a dedication ceremony Friday for the listening center, Horace Maxile, an associate professor of music theory at Baylor and a former associate director at the Center for Black Music Research at Colombia College Chicago, quoted the book "The Music of Black Americans" by Eileen Southern.
Maxile said Southern wrote the book in response to student demonstrations at Brooklyn College where she taught in 1971. He said the book was also a response to colleagues who did not think Black music warranted study.
"They said, and I quote, 'What is there to learn about Black music? There's nothing there, just spirituals and jazz. How can you possibly find enough material to make a course?'" Maxile recited, before repeating the quote a second time and gesturing wordlessly to the massive archive behind him, prompting laughter from the audience.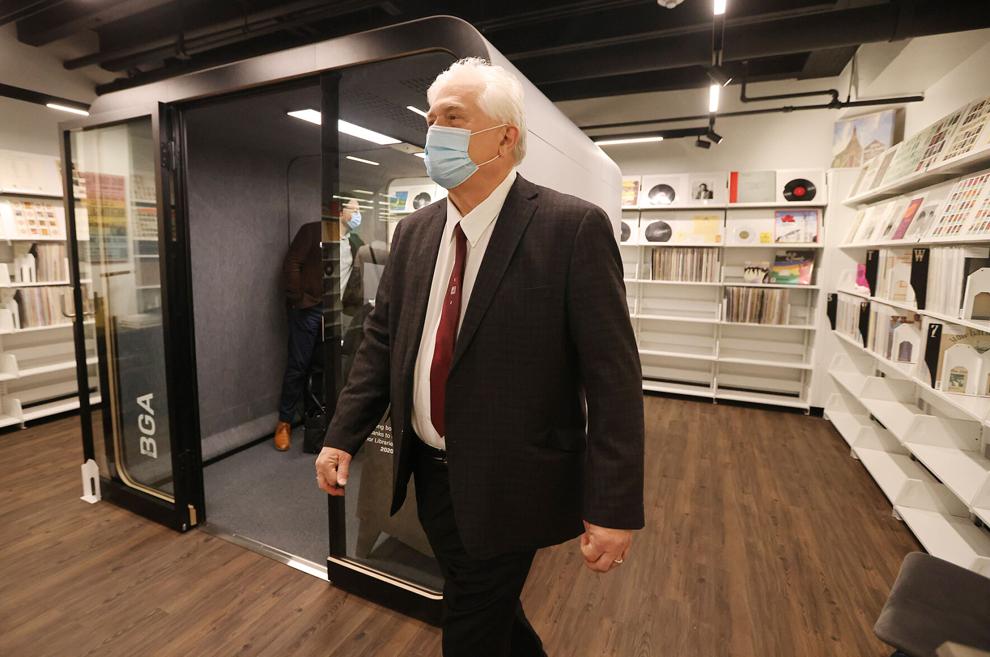 He said most attempts to collect Black gospel music have been part of a larger effort to preserve Black genres in general. The Center for Black Music Research at Colombia College Chicago, where he used to serve as associate director, began collecting Black music in the 1980s, and the Archives of African American Music and Culture at Indiana University opened in 1991.
He said the sheer amount of metadata from Baylor's archive, or information about when and how recordings were made, will be a boon to researchers interested in specific figures.
"So not only will it just be an aural thing, we'll actually be able to put people in places, specific spaces and sites, in recording studios at certain times," Maxile said in an interview at the dedication.
Under the name Black Gospel Music Restoration Project, the university began digitizing and preserving gospel recordings and sermons in 2005 after one gospel-obsessed faculty member, journalism professor Robert Darden, rang the alarm about what could be lost.
In 2004, Darden published the book "People Get Ready!: A New History of Black Gospel Music." The next year he wrote an opinion piece for the New York Times that drew attention to the dearth of information about and surviving recordings of Black gospel music for the genre's golden age. In the article, he said losing the music for good would be a "cultural disaster" and a "sin."
Darden described the librarians and supporters who had a hand in the project over the years as "angels."
"My wife Mary has spent weeks and weeks on the south side of Chicago and the west side of Birmingham and downtown Memphis interviewing people where we would be the only white people or a 9-mile radius, and everybody loved us as if we were relatives," Darden said. "And you all have loved us, and have loved what we have tried to do, and seen past my faults, my short sightedness, my lack of vision and made this so much better than I ever dreamed it could be."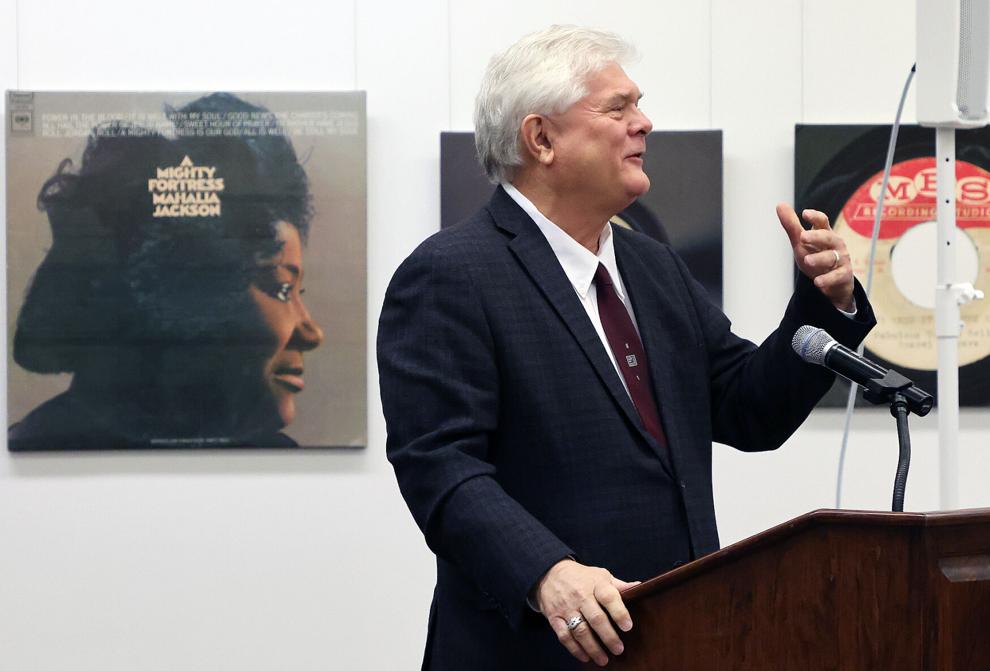 An investment officer for a New York-based firm named Charles Royce read the article, and despite having no prior connection to Baylor University or Darden he called the professor and asked how he could help.
The following year, Baylor announced Royce had donated $350,000 to digitize gospel recordings and preserve photos and other important documents, including record jackets and liner notes.
Ella Prichard, the wife of Lev Prichard, an advocate and donor for the project who passed away in 2009, said the center is the perfect way to honor his memory.
"I've grieved in recent years, as many of you have, over the loss of so many Black lives, the bitter arguments about racism and the sharp divisions in our nation," Prichard said. "There's so much work to do, and this project and university can be a part of it."
The Heavenly Voices Gospel Choir, a student choral group, performed arrangements of "I Shall Wear a Crown" and "We Offer Praise/Total Praise" during the dedication ceremony.
Heavenly Voices member Melvin Kearney, a medical humanities student, said classic gospel music and newer acts like Jekalyn Carr, The Walls Group and Jonathan McReynolds are popular among some young Black Christians, but it is still a long way from becoming mainstream.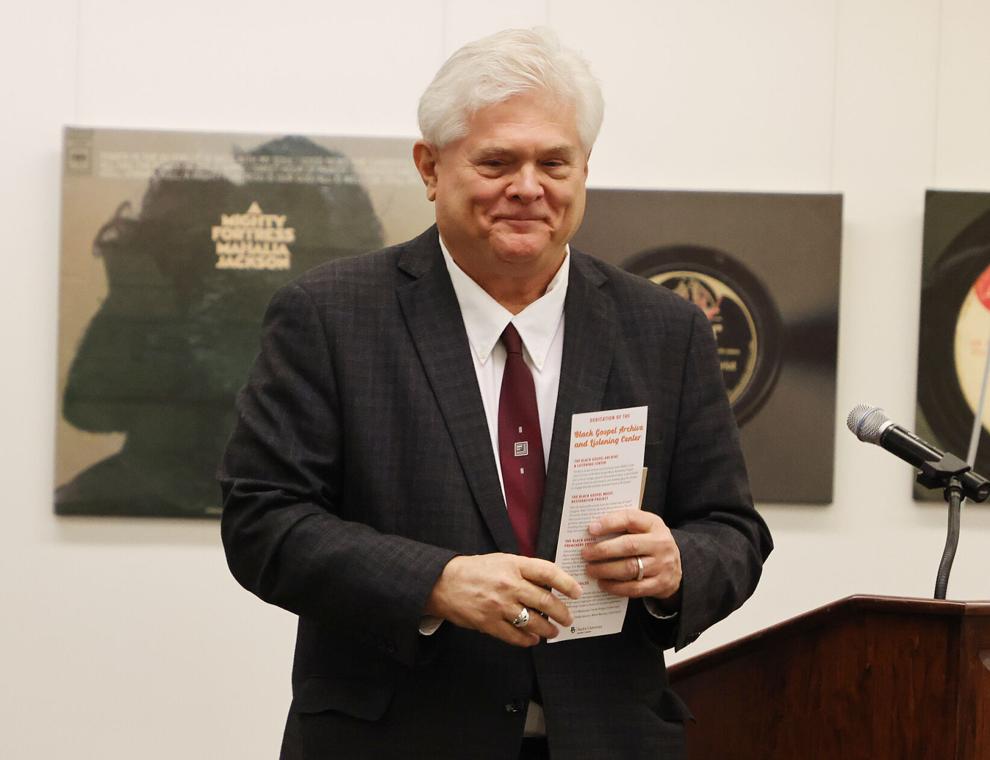 Choir member Forche Bridges, a senior studying film and digital media, said she hopes the center will be empowering for future Black students, and she found herself near tears during the dedication.
"I can speak for myself, being a Black woman on campus, it's not always the Promised Land at Baylor," Bridges said. "But today I feel seen and I feel heard. I'm glad we have this space."
Member Jamie Lynch, a psychology student, said the lyrics of "I Shall Wear a Crown" had a second meaning for her during Friday's performance.
"It's us telling our story of how we've 'made it over,'" she said. "We've made it through so many different trials and tribulations, and we're here now and we're seeing the progress. We've still got more progress to go, but it's definitely good progress."
Provost Nancy Brickhouse said the center will be an important resource for students and scholars from a range of disciplines.
"Musical historians could come from a lot of different places and make use of this amazing archive, and it will be available to everyone," Brickhouse said.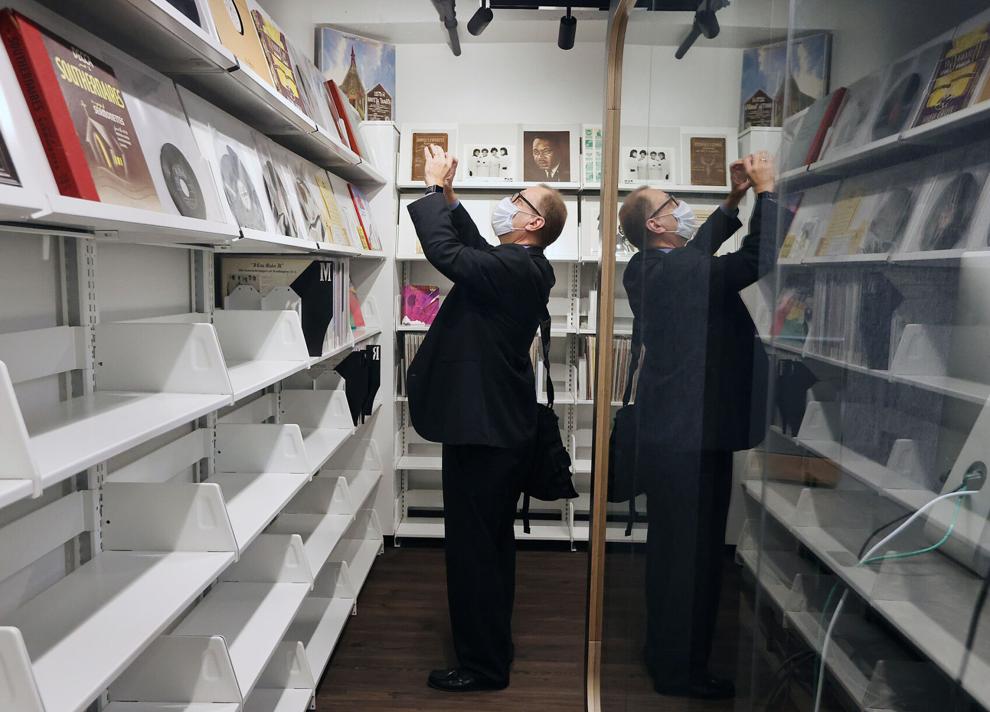 Robert Marovich's gospel record collection is still being digitized and added to the center's archive. As a music historian and founder of the Journal of Gospel Music, he said he shares Darden's obsession.
"Thanks to the center, generations to come will not have to search fruitlessly like many of us had often done to find an example of a group or a singer or choir or original song, sound or style," Marovich said. "It will be right here at Baylor University."
He said many of the recordings are obscure and few copies survive. From time to time, he receives calls from family members of gospel musicians and preachers and helps them locate recordings of their loved ones, who they might not have heard in years.
"A lot are sung heroes in their day, but they've been forgotten now," Marovich said. "Even those who knew them may have forgotten them, but they're not being forgotten here. And I think why gospel music matters is that it's keeping their stories alive."