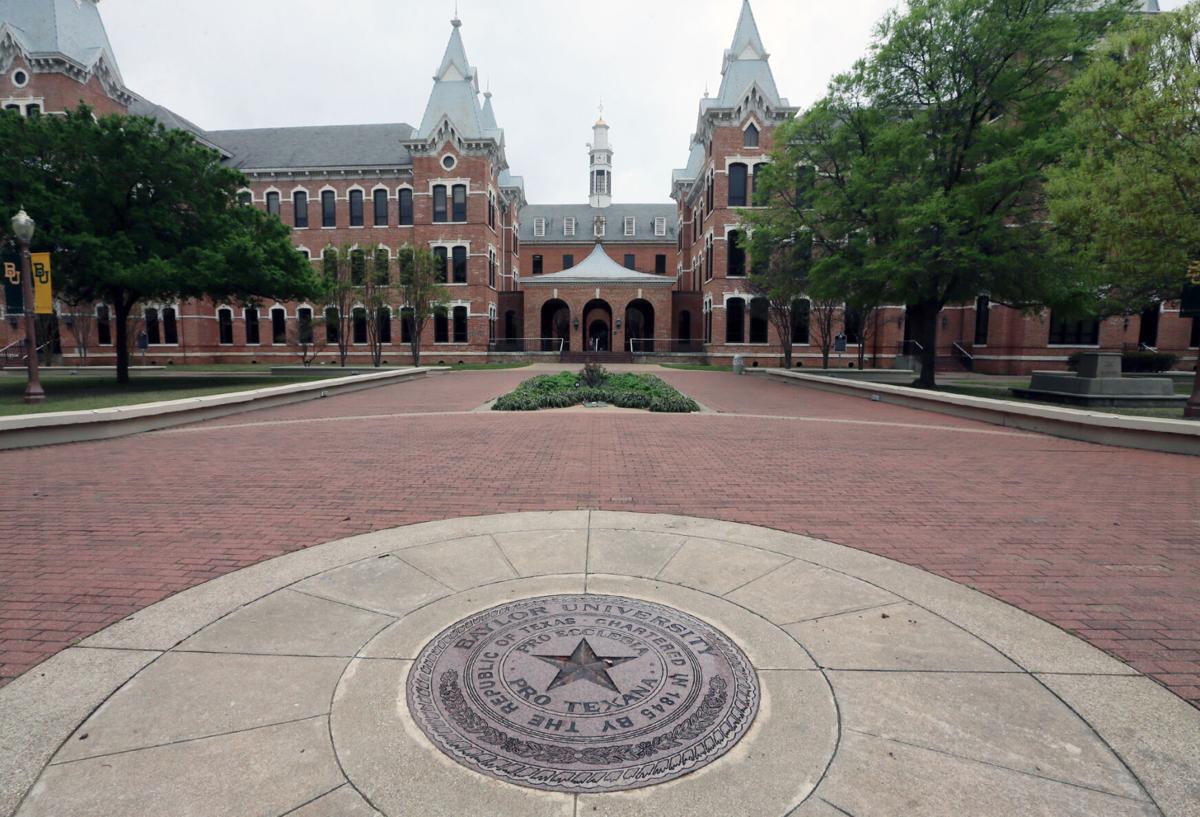 The Baylor University Board of Regents approved guiding principles for the university's treatment of LGBTQ students Friday and tasked President Linda Livingstone and the administration with providing the students with more support, which might include a new student group.
The regents met this week, approving the measure along with plans to renovate dorms and start construction on a large welcome center near University Parks Drive and Interstate 35. The resolution about LGBTQ students is in part the result of discussions that started in 2019, when an unofficial LGBTQ student group's efforts to be recognized with a university charter gained support from alumni, faculty and other students in the form of a petition that garnered more than 3,000 signatures.
"We look forward to moving forward on the charge in that resolution and doing it in a way that respects the principles outlined there and respects our values and mission and then our deep care for our students," Livingstone said.
That might include forming a new official student group, one that follows Baylor's "Statement on Human Sexuality," a policy that states Christian churches "have affirmed purity in singleness and fidelity in marriage between a man and a woman as the biblical norm," and that Baylor students are expected to "not participate in advocacy groups which promote understandings of sexuality that are contrary to biblical teaching."
"As a Board of Regents, we recognize that Baylor's LGBTQ students continue to seek care, connections, and community on our campus and a sense of belonging within the Baylor Family," the resolution announced Friday states. "As an important and faithful expression of our Christian mission, we desire to establish trust with our LGBTQ students so that, among other things, they might seek out the resources provided by Baylor."
The measure has no impact on the unofficial status of Gamma Alpha Upsilon, the support group for LGBTQ students that has existed under various names for about 10 years. The group has spent those years applying repeatedly for a charter from the university's Division of Student Life. Members of GAY met with the regents in 2019 to share their firsthand accounts of what it is like to be LGBTQ on campus and the discrimination they face in general.
Livingstone said forming a new student group with students from GAY would give everyone a "clean slate."
"So I think it'll be a collaborative process and one, again, built on on respect and care for one another. So we look forward to that," Livingstone said. "(Student Life Vice President Kevin) Jackson and his staff do that regularly with students that want to form different kinds of groups."
GAY's External Chair Alex Gonzales, a film student, said he was contacted by Jackson about meeting with the administration about forming a new student group that operates within the university's policies. Gonzales said he does not yet know what will come of the meetings yet, but the group is encouraged by the university's affirming statements and thinks an official university-sanctioned group has the "potential to be huge."
"Then again, Gamma has become something that we never thought would be, this support group with so many members that increases every day as the LGBTQ population at Baylor continues to go up," Gonzales said. "So my personal hope is that the dude doesn't change the mood too much, that … there'll be a support group, that we can still have the board, we can still have our meetings and our activities together."
Skye Perryman, Jackie Moore and Tracy Teaff, alumni who launched the petition in 2019 seeking a charter for Gamma Alpha Upsilon, said in a statement they appreciate the university's resolution affirming that all students deserve dignity and respect regardless of their sexuality or gender. The student government and faculty senate have since passed resolutions calling for the university to recognize the group.
"Thousands of Baylor alumni, the Baylor student body, and the Baylor faculty senate have supported Baylor's LGBTQ+ students who have tried for years to charter their own student organization and the Board's announcement today to empower the Baylor administration to create a pathway for LGBTQ+ student organizations represents a first step on a long road," according to the the statement. " We will continue to support current students, including members of Gamma Alpha Upsilon, who seek to be acknowledged and recognized."
The trio of alumni launched BU Bears For All, a group focused on supporting LGBTQ students, in 2019.
"With respect to the Board's statement regarding its view of scripture, we note that the Baptist tradition has long affirmed that no one person is a high priest, that there is no one definitive interpretation of scripture, and that God enables each individual interprets scripture through the lens of the life of Christ," the statement continues. "We encourage the Board of Regents to embrace these longstanding, fundamental freedoms of the Baptist faith."
Other items includes approving construction on the $75 million Mark and Paula Hurd Welcome Center, a 125,000-square-foot facility aimed at visiting alums and anyone considering enrolling. Undergraduate admissions will be housed inside the building, along with exhibits about Baylor's history and culture. Construction is set to start this summer and wrap up in May 2023.
Rountree thanked the Hurds for their donations and their support throughout the years.
"Both Hurd gifts have played a significant role in increasing the momentum behind the Give Light campaign," Roundtree said. "Paula and her late husband Mark, one of our former Regents, have made an indelible, transformational mark on Baylor that will serve generations of students, alumni and fans for generations to come."
The resolution announced Friday states the board of regents "reaffirms the following core commitments of our Christian mission for our campus community:
The dignity and worth of all, regardless of sexual orientation or gender identity, as we strive to fulfill our Christian commitment of a caring community.
The biblical understanding that sexual relations of any kind outside of marriage between a man and a woman are not in keeping with the teaching of Scripture, as summarized in the University's Statement on Human Sexuality.
Our commitment to providing a welcoming, supportive educational environment based on civility and respect for all."
Other business
Regents this week also approved plans for a $38.5 million renovation of Collins Hall, set to start in May 2022 and wrap up in summer 2023, and a $35 million renovation of Memorial and Alexander Halls set to in May 2023 and end in summer 2024. South and North Russell Halls received renovations in 2014 and 2015, followed by Penland Hall in 2016 and Martin Hall in 2017.
"Several of those residence halls were on target to be remodeled back a number of years ago, and for a variety of reasons, those were delayed," Livingstone said. "So we're really thrilled that coming out of COVID we have the financial strength and security to be able to restart the remodel of the residence halls."
The board also approved a $789.4 million operating budget for 2021-22. That represents an increase of $77 million or 10.8% over last year's budget, when regents approved a cut of more than $73 million in the face of the pandemic's financial uncertainties.
"We know students are going to continue to have mental health challenges and other challenges coming out of COVID," Livingstone said. "And so we had some very specific priorities for the university as we built that budget, and then the new budget reflects that."
The university also hired the architecture, planning, landscape and design firm Sasaki to help plan changes recommended by the Commission on Historic Campus Representations' report on the various statues, monuments, buildings and displays with ties to slavery. The board tasked university administration with developing an action plan for the recommendations.
Board Chair Mark Rountree was reelected to his position, and Larry Heard, Melissa Purdy Mines and Dennis Wiles were elected as vice chairs.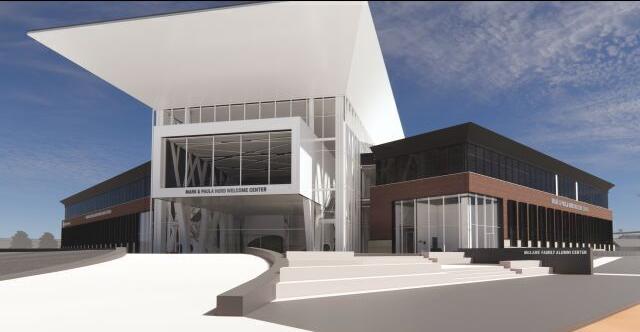 Regents also approved the start of construction on the Mark and Paula Hurd Welcome Center, which is expected to get underway this summer near University Parks Drive and Interstate 35. The $75 million project will add a 125,000-square-foot center to "serve as the hub for the approximately 60,000 prospective students, families, alumni and guests who visit campus every year," and provide banquet and conference space. The center will "anchor the future Baylor Gateway District," according to a Baylor press release on the week's regents meeting.