Judge Indy and Judge Belle are the new furry faces of Baylor University.
Baylor announced the two female black bear cubs Monday as its first new live bear mascots in two decades.
The cubs, who are cousins, were born in late January and come to Baylor from a wildlife park in Idaho, Baylor officials said in a news release. The pair now reside in a private facility in Waco and will move around midsummer into the Bill and Eva Williams Bear Habitat, the on-campus enclosure that is accredited by the Association of Zoos and Aquariums.
The habitat's current resident, Judge Sue "Lady" Sloan, will be moved to a new off-campus retirement facility this summer. Lady, 21, recently received an honorary degree from Baylor to mark her "graduation," and will continue to receive care from both the Baylor Chamber of Commerce and a veterinary team, officials said. Her longtime roommate, Judge Joy Reynolds, was euthanized last July after months of deteriorating health.
Dakota Farquhar-Caddell, associate director of student activities, said the university made sure the new bear mascots had the right temperaments for Baylor: Sociable, playful and able to thrive in a bustling environment.
"Judge Indy and Judge Belle are the most remarkable bears — they love people, are resilient and exude so much hope," Farquhar-Caddell said. "Students will fall in love with these bears in ways they didn't know they could. I couldn't imagine better mascots for Baylor."
An expanded team of students trained and professionally mentored in bear care will look after the cubs. 
Previously, trainers worked with Lady and Joy with enrichment activities meant to keep their brains stimulated, and taught them things such as how to do a Baylor "sic 'em" hand gesture, which is actually a natural movement bears use in the wild to knock food out of trees, Farquhar-Caddell said.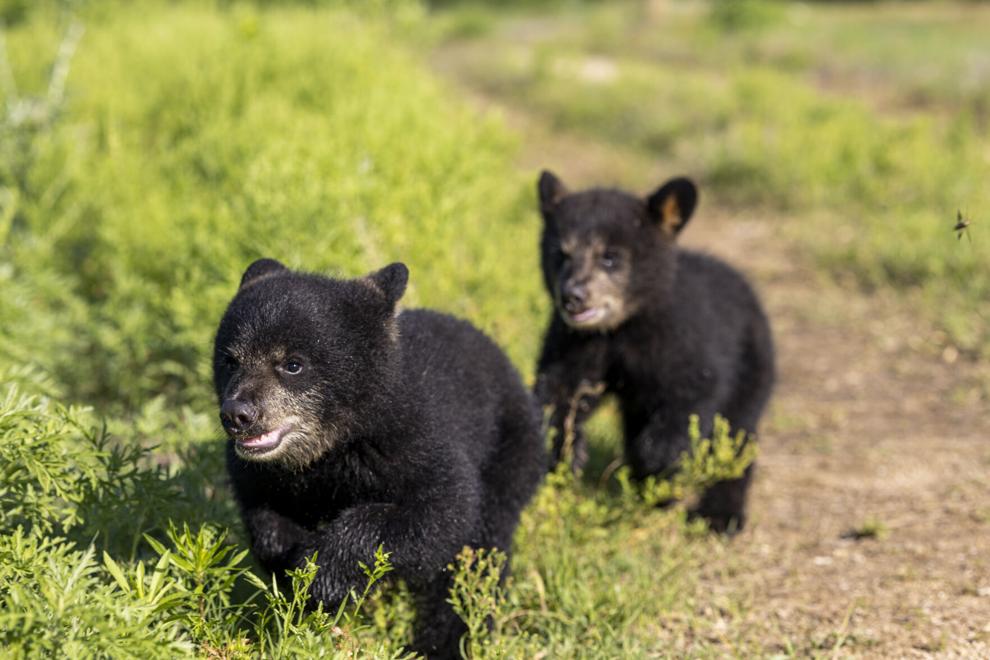 But since Indy and Belle are so young, Farquhar-Caddell said the bears will be gradually introduced to the habitat and trained to build trust with their caregivers before moving onto more complex training.
It is crucial for the bears to get acclimated to their habitat as young cubs so they can get used to the stress of being in a high-human-contact environment, officials said in the news release.
Ultimately, the pace of the bears' training is dependent on the cubs themselves and how comfortable they are in the habitat, Farquhar-Caddell said.
"Bears are like small children or babies, everyone is different," he said. "We do everything at the bears' pace."
Farquhar-Caddell said Lady will remain on-campus in the habitat until it is time for Indy and Belle to move in. He said there are planned to be celebrations to both mark the occasions of Lady moving to her retirement facility and Indy and Belle moving into the habitat.
According to the press release,
Indy, who weighs, 25 pounds, was the biggest cub from her litter and is expected to be the larger bear at maturity.
Belle was the smallest of her litter, now weighing 21 pounds, though the release says she is big in personality.
The release also says Belle has been known to channel the spirit of her namesake, as she is very vocal and makes "squawks and chirps" during feeding time.
Farquhar-Caddell said the cubs' names are meant to honor Baylor traditions. Indy is named for Independence, Texas, the original location of Baylor's campus before the move to Waco, and Belle is named for the McLane Carillon bells, which are housed in the tower of Pat Neff Hall and can be heard across campus throughout the day.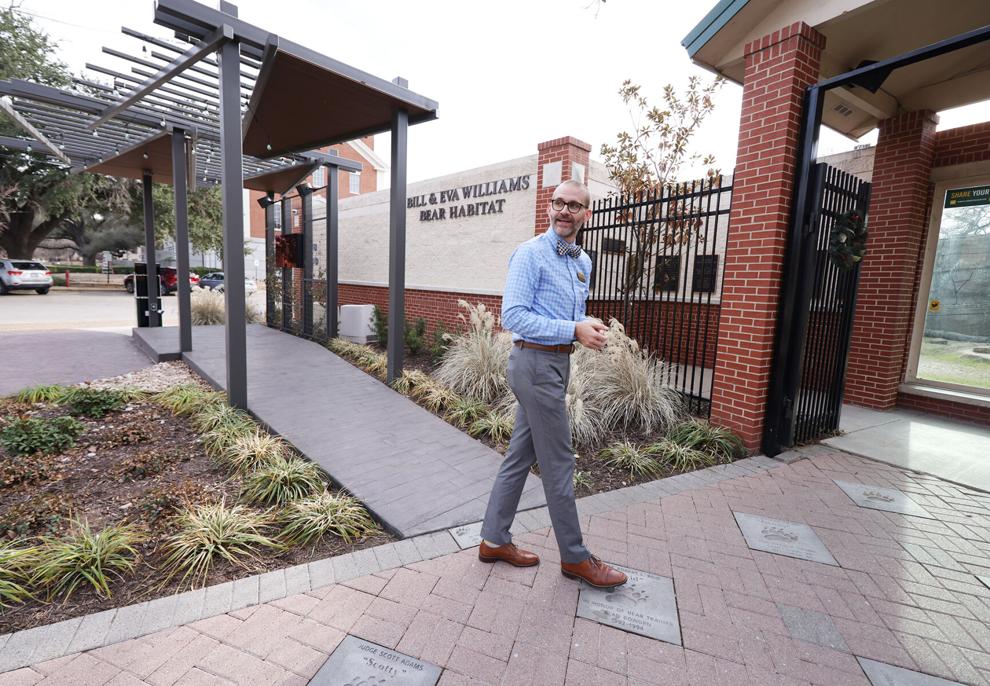 To accommodate the increased care needed to look after both the new cubs and Lady, the press release says the bear habitat care team has nearly doubled. Farquhar-Caddell said Baylor prides itself on having a high caregiver to animal ratio, which shows the bears receive lots of attention.
Baylor has had live bear mascots since 1917 and they have been cared for by members of the Baylor Chamber of Commerce, a student organization, since the 1940s. Student bear trainer Griffin Hunt said the chamber is looking forward to keeping the longstanding tradition alive.
"We're thrilled to continue the legacy of bears on campus cared for by students, and already know that Indy and Belle are the perfect fit," Hunt said.