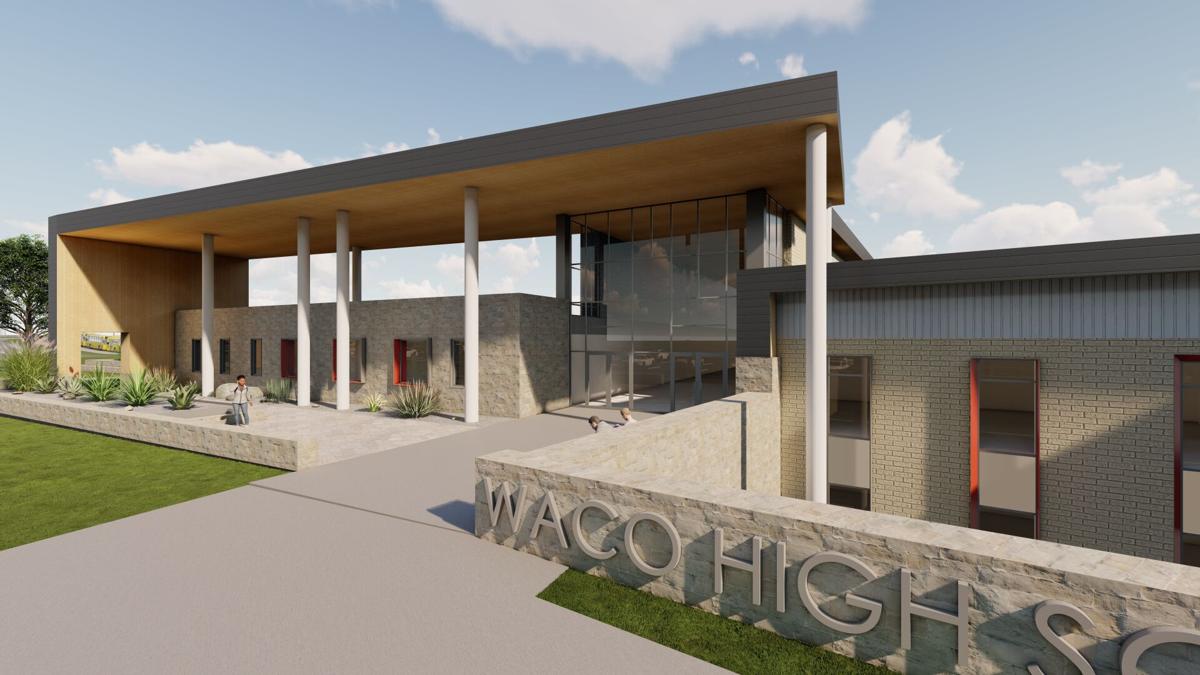 Waco Independent School District trustees gave the go-ahead Thursday night to a design of a new, more compact Waco High School that fronts Colcord Avenue and contains two gymnasiums, a 600-seat performing arts auditorium and expanded career education space.
The design by Austin architectural firm O'Connell Robertson envisions a building closer to New Road with a two-story academic wing, a central library and courtyard and an interior passageway linking the school's academic, administrative, fine arts and athletics areas.
The plans impressed trustees, leading board President Angela Tekell to call it a "game changer for the city," that will elevate Waco High's public visibility. Trustees voted unanimously to approve the design.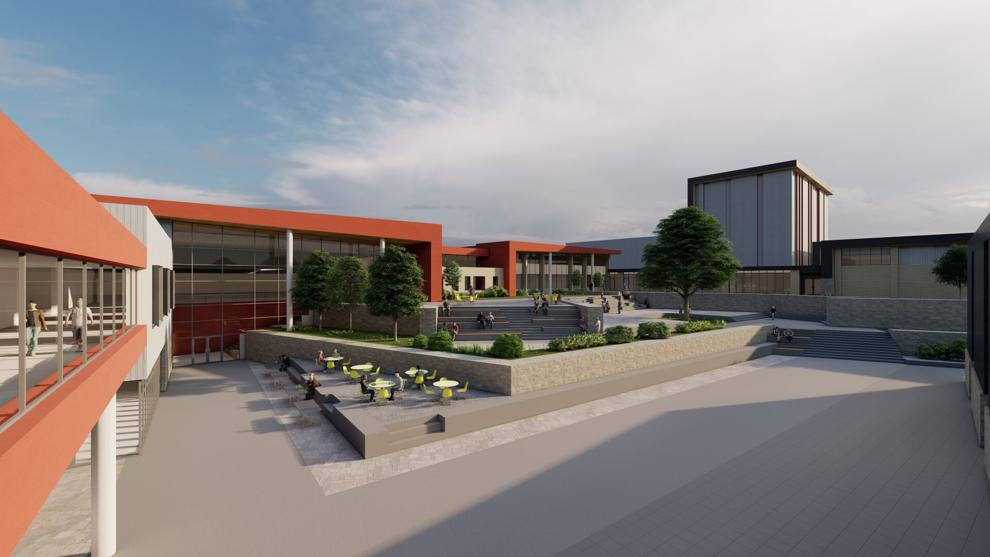 The estimated price tag of the proposed high school now stands at $119, down from an earlier estimate of $157 million. The school would encompass 372,000 square feet and hold 2,150 students.
If voters approve a $355 million bond issue Nov. 2, work on the new high school would start with construction of the main school building between August of next year and May 2024, in time to welcome students for the fall 2024 semester. Three more phases of construction would complete the complex by December 2025.
The overall bond package also would pay for new G.W. Carver and Tennyson middle schools, a new Kendrick Elementary School and renovation of South Waco Elementary School. The new schools would be built on the present schools' campuses.
Trustee Cary DuPuy asked O'Connell Robertson representatives at Thursday's meeting whether Waco High construction could begin earlier if the bond election passes in November.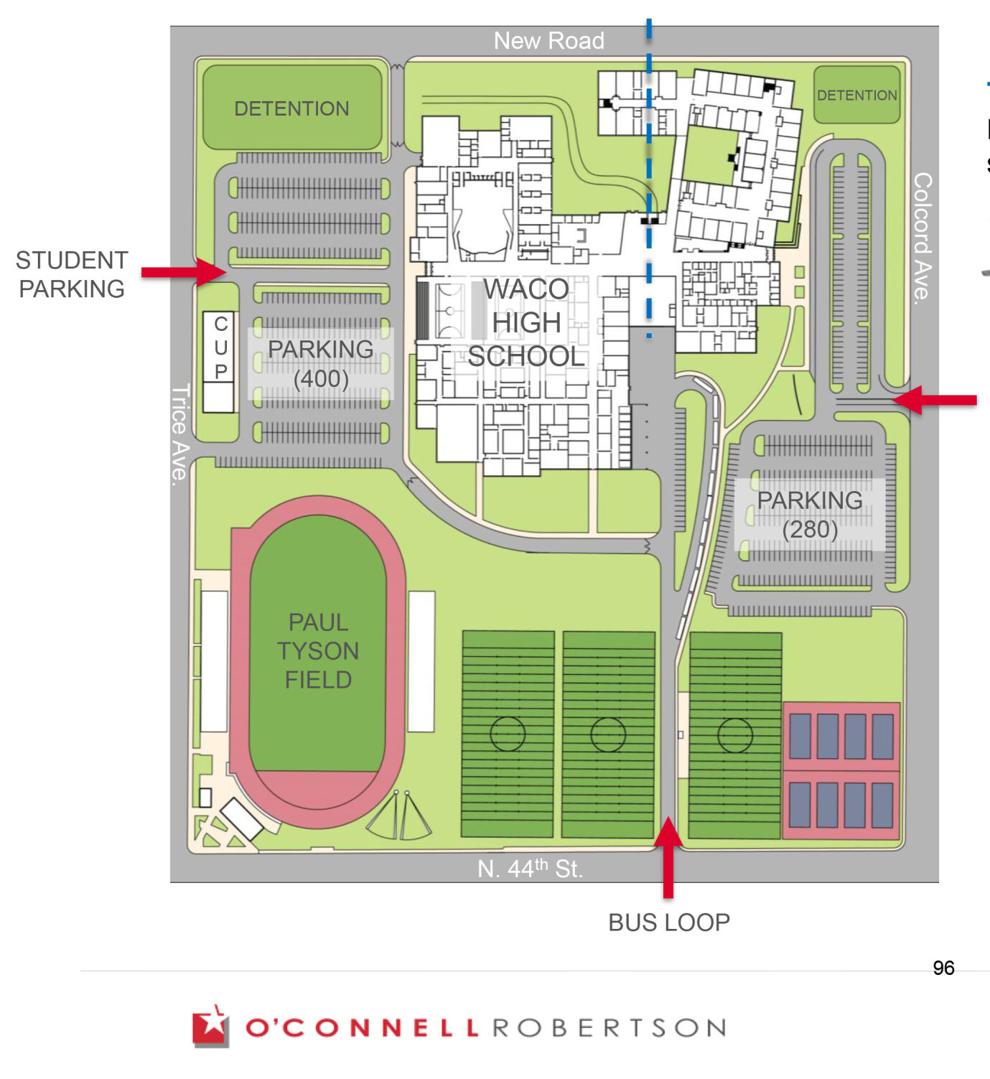 The process of relocating the Lake Air Little League ballfields now along New Road will prevent school construction on that land from starting sooner, O'Connell Robertson director of architecture Jarrod Sterzinger said. The district's agreement with the city of Waco and McLennan County on the land swap enabling the high school construction allows the Little League fields to remain in use through the summer of 2022, when a new Little League complex is expected to be ready nearby.
The high school new design would change traffic patterns for students, faculty and parents. Parking lots on both sides of the school complex, entered from Colcord and Trice avenues, would provide space for 680 cars. Buses would enter campus from North 44th Street.
Rather than a main cafeteria space, eating areas would be distributed through the building, served by a central kitchen. The main building would encompass two outdoor courtyard spaces intended for eating, study and socializing.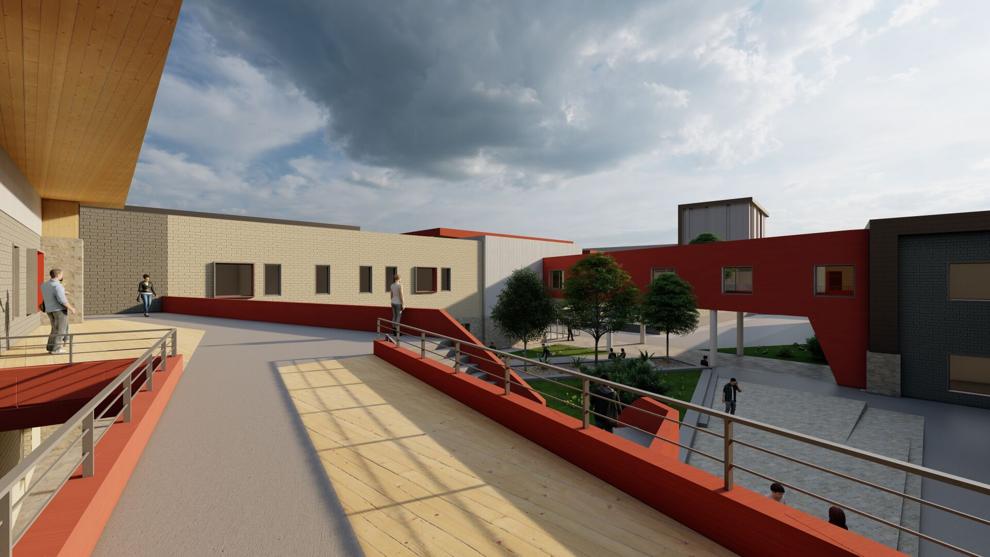 The new campus' slope toward New Road, a difference in terrain of about 20 feet, will force two levels for the high school campus. The second level of the academic wing, with classrooms facing New Road, will be below the level of the main building. Detention ponds on the campus' corners on New Road would handle runoff from heavy rains.
Fine arts and athletics spaces will be located together to allow a single after-hours entrance on the Trice Avenue side for events and competitions held after school.
The fine arts area will feature a 600-seat performing arts auditorium with adjoining band hall, choir room, dance rehearsal suite, visual arts classrooms, music practice rooms and a black box theater. The auditorium has an orchestra pit, full stage and a fly loft.
The athletics wing will have a practice and a competitive gym seating 1,700, along with weight and training rooms. The new Paul Tyson Stadium, three grass practice fields and tennis courts will line up on the North 44th Street side of the campus.
Career and technical education classrooms and instructional space will be next to the athletics space, including a kitchen for culinary instruction and an eight-bay auto shop.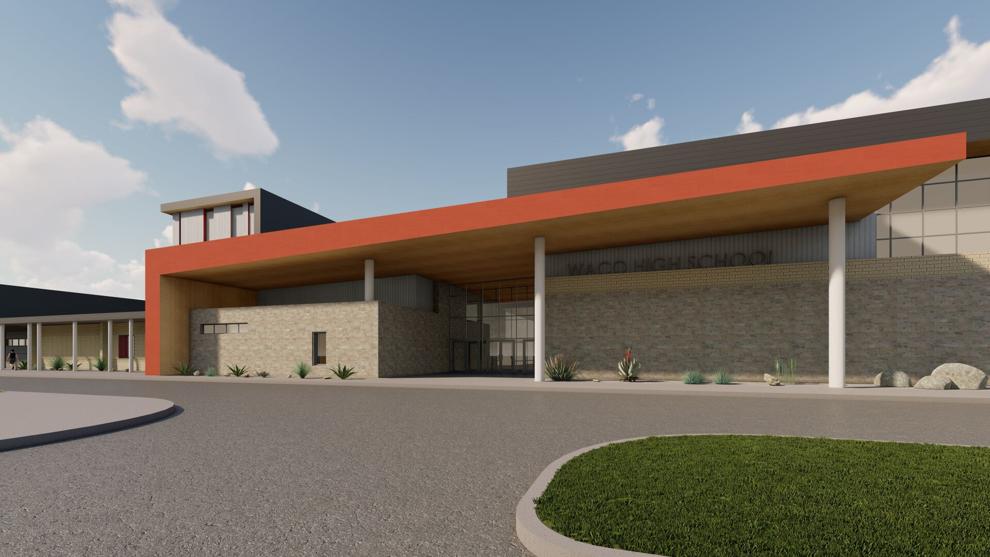 New trustee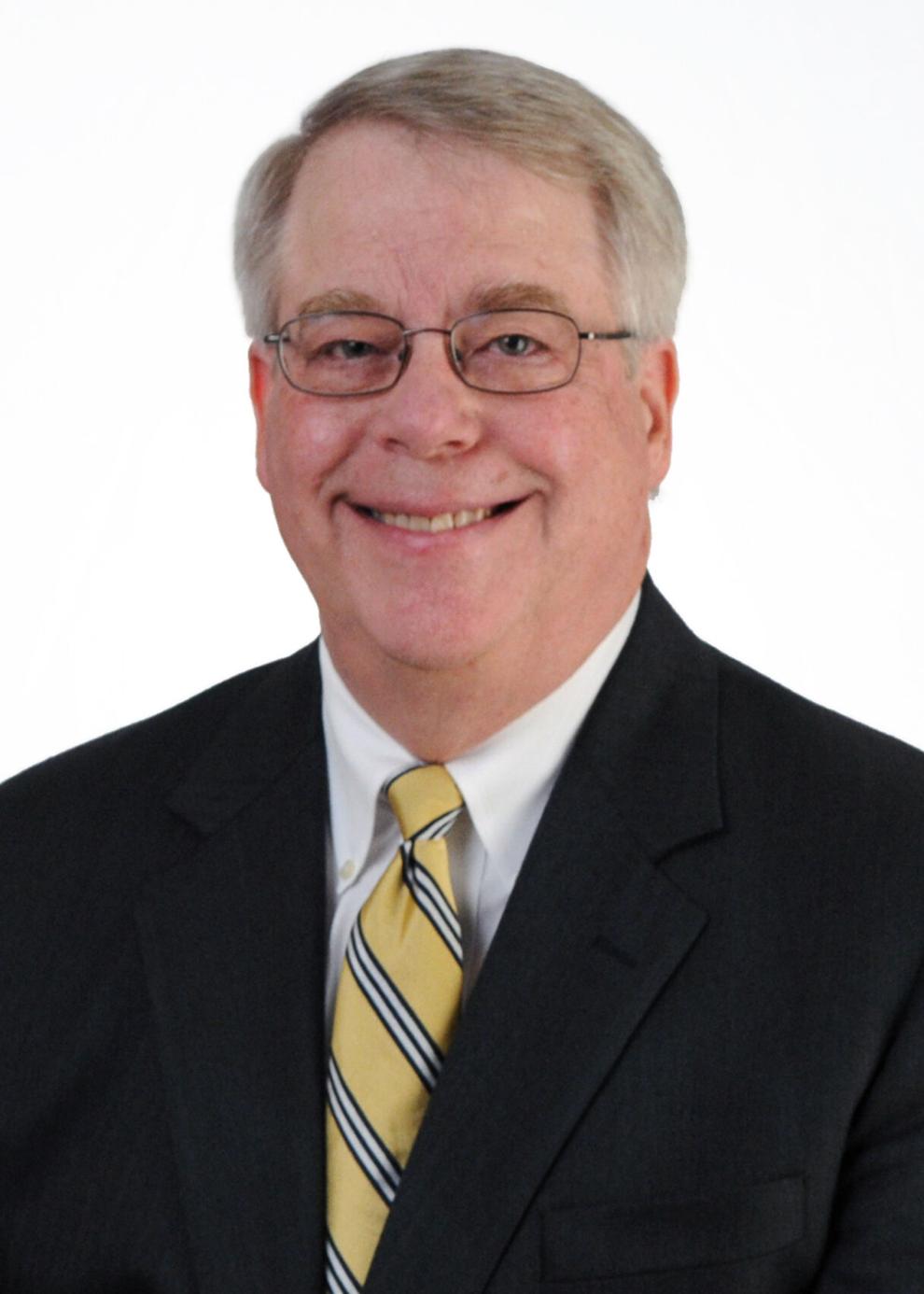 In other action Thursday, the board said goodbye to retiring Trustee Allen Sykes, who stepped down mid-term after 22 years of service.
Tekell said Sykes did not seek public attention for his work.
He has "been about what's in the best interest of our children," she said. "He was always a gentleman, always kind. People like Allen are rare."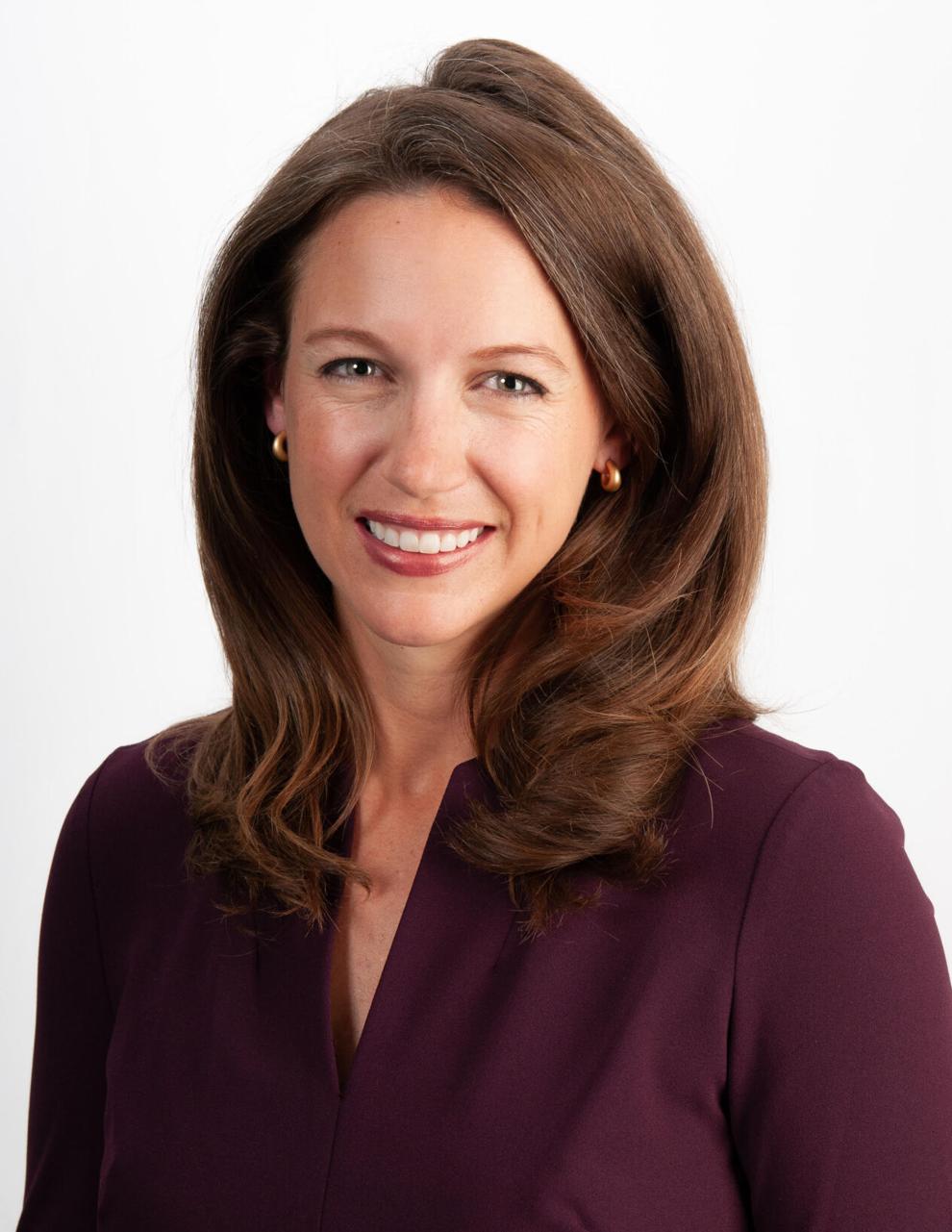 After the tribute and thanks from trustees and Superintendent Susan Kincannon, his successor, Emily Iazzetti, was sworn in as trustee.
Redistricting
The board also heard a report from redistricting consultant Mike Morrison, who told trustees results from the 2020 census showed uneven population growth between trustees' districts that would require some tweaking of their boundaries.
Trustee districts 1 and 2, which largely cover east and central Waco, lost some population while districts 3, 4 and 5 showed growth.
Morrison presented a working map for trustees' consideration that showed a possible redrawing of district lines. The proposal shows small areas moving from District 4 to District 2, from District 5 to District 4, from District 3 to District 5 and District 1.
Trustees did not comment publicly on Morrison's plan, though DuPuy noted that most people are more concerned about where their elementary schools are located than the location of trustees' district lines.