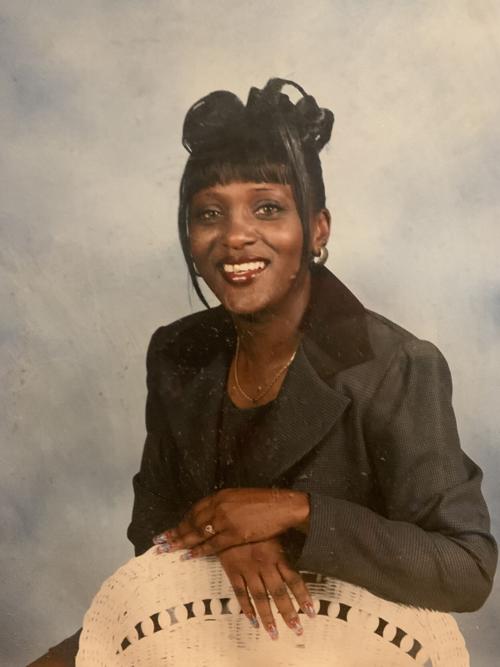 McLennan County's COVID-19 hospitalizations increased to a new high for the second consecutive day Tuesday, and Connally Independent School District announced it had lost a third employee to COVID-19.
Connally ISD informed parents Tuesday that Angela Thompson, an instructional aide at Connally Primary School in her third year with the district, had died of COVID-19. The Waco-McLennan County Public Health District reported the deaths of seven more residents because of COVID-19, brining the local death toll to 585.
Before Thompson's death, Connally Junior High School teachers Natalia Chansler and David McCormick died late last month. The junior high teachers were 41 and 59.
The district closed temporarily two weeks ago, reopening after Labor Day.
Thompson returned from summer break with COVID-19 like symptoms and was last on campus Aug. 9, before students returned to class, according to an email the district sent to parents.
In the email, Assistant Superintendent of Human Resources Jill Bottelberghe said Thompson's spouse is also a Connally employee and her four children attend the district.
"With the loss of a third team member, we know that concerns for physical and mental health are heightened," Bottelberghe said. "We want to assure you that we remain focused on measures to take care of our students and staff."
The district told parents to watch children for nervous behavior, trouble concentrating, nightmares, losing interest in activities they love or showing other signs of trauma. School counselors will be at the primary campus this week to provide additional emotional support to students.
The local public health district reported 327 new cases among residents of the county Tuesday, bringing the total active case count to 1,628.
Of that number, 106 were confirmed by molecular test from a laboratory. Another 221 are listed as "probable cases," meaning patients tested positive using another kind of test, or have symptoms that can be traced back to an exposure to someone whose case was confirmed.
Teenagers once again had the most cases of any age group Tuesday, with 78 cases. Kids ages 1 to 10 had 53, and infants younger than 1 had 4 cases. During earlier stages of the pandemic, residents in their 20s accounted for more cases than the other age groups and still have the highest total.
There were 206 COVID-19 patients in McLennan County hospitals Tuesday, including 106 residents of the county. The percentage of unvaccinated COVID-19 patients in the hospitals has inched down to 86%.
There are 54 intensive care unit beds in use, 50 by COVID-19 patients.
"Our hospitals have been near capacity and our ICU beds have been completely full for three weeks," according to the health district's weekly COVID-19 status update.
The update covers numbers through Friday, before new total COVID-19 hospitalization highs arrived Monday and Tuesday.
"Our hospitals have the surge capacity to treat additional patients and convert non-ICU beds to care for critical patients, however our healthcare workers are stretched thin. Staffing continues to remain a critical need," the update states. "This impacts ALL patients, not only those patients needing care due to COVID-19. Anyone needing critical care for illnesses, emergencies, or injuries may be delayed in receiving the care they need. All elective and non-emergency surgeries are cancelled or postponed."
COVID-19 patients filled a little more than 35% of staffed hospital beds as of Tuesday in the five-county state trauma service area that includes McLennan County. That share is higher than any of the other 21 areas in the state.