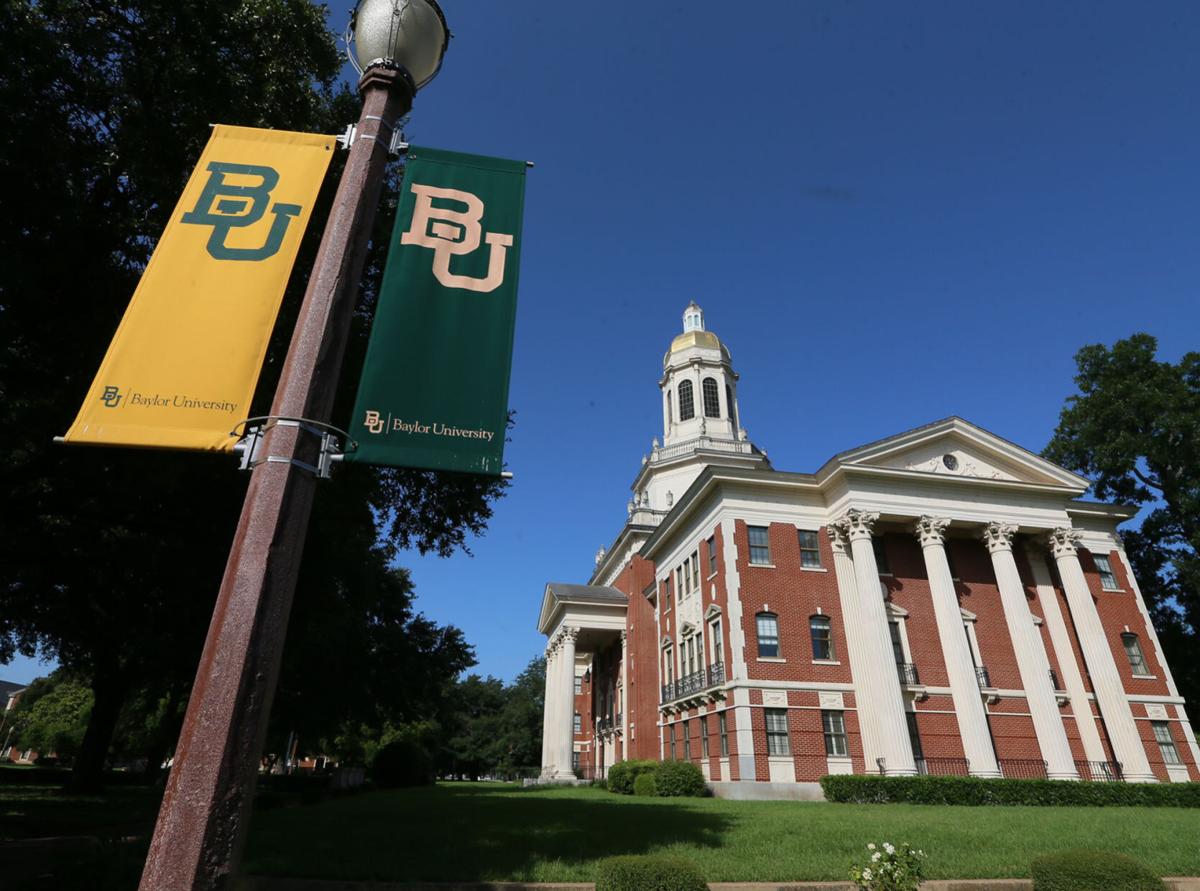 The U.S. Department of Education has fined Baylor University $461,565 for violations of a federal campus crime reporting law between 2011 and 2016, resolving the department's three-year investigation in the university's compliance with that law, known as the Clery Act.
The investigation, started in 2017 by the department's Clery Act Compliance/Campus Safety Operations group, followed a sexual assault scandal that saw the dismissal of Baylor President Ken Starr and head football coach Art Briles in 2016. Reviews of the university's actions during that time, 2011 to 2016, showed underreporting of sexual assaults on campus.
The DOE inquiry found Baylor had failed to maintain an accurate and complete daily crime log, had not reported accurate crime statistics in its annual security report, failed to comply with timely warning issuance and policy provisions and lacked sufficient administrative capability.
In an email message to Baylor faculty and staff Friday, Baylor President Linda Livingstone said the department's action was fair and the university would not contest the fines. Though fined for its Clery Act violations, the university will not be required to undergo ongoing Clery compliance reviews with the department.
The Baylor fine fell far short of others levied against universities for Clery Act violations in recent years, including a record $4.5 million fine against Michigan State University in 2019, $2.4 million against Penn State University in 2016 and $2.3 million against the University of California-Berkeley last month.
Changes Baylor made because of its Clery review included reviewing and correcting its crime statistics between 2011 and 2016, increasing Clery-related training and monitoring and adding an additional Clery staff person. Those changes helped shape the DOE's penalty, Livingstone said.
"We have worked diligently to resolve the issues that prevented Baylor from effectively implementing our Clery obligations in the past, and we believe that the Department of Education took note of our corrective actions and found them acceptable," Livingstone said in a statement after her email message. "Going forward, we aim to set a standard among colleges and universities in in the administration of the Clery Act on our campus."
Waco attorney Jim Dunnam, currently representing 15 women suing Baylor for alleged Title IX violations between September 2004 and April 2017, said the DOE finding demonstrates Baylor's problems in handling reports of sexual assaults. Dunnam's clients allege Baylor failed to comply with Title IX anti-discrimination standards related to sexual assault, placing them at greater risk.
"This further verification of years of failure at Baylor is of no surprise. What is surprising is how Baylor continues to mislead everyone that the departure of Starr and Briles changed anything," Dunnam said. "I remain confident the truth will continue to be exposed and sunshine brought down on those responsible for Baylor's institutional failures."
Baylor's annual Clery reports, found on the university's website, include any reported crime that occurred somewhere on the Baylor campus or a Baylor-controlled property.
In its required annual Clery reporting, officially called Fire Safety and Security Reports, Baylor reported no rapes in 2009 through 2011, followed by 5 in 2013 and 6 in 2014. The number then peaked in 2015 with 23 cases. In its 2019 Fire Safety and Security Report, the latest available to the public, the university reported 18 rapes in 2018.
Baylor had hired education safety and security consulting firm Margolis Healy and Associates for assistance during the DOE review. The firm evaluated the university's Clery program in 2014 and recommended changes to bring it into compliance.
The DOE in recent years had worked with colleges and universities on measures that made their campuses safer places, said S. Daniel Carter, president of Safe Campuses LLC, and a Clery Act consultant.
"The end goal is not a large fine," Carter said. "The end goal is a safer campus. The most important thing to look at is, 'Is it a safer campus?'"
Carter said he has not seen the details of the DOE's findings statement but the amount of Baylor's fine and the absence of a monitoring compliance agreement suggest the DOE feels Baylor took meaningful action to address its Clery Act compliance and campus safety. The fine also effectively ends the DOE investigation.
"Upon payment of the fine, the case is closed," he said.
Be the first to know
Get local news delivered to your inbox!