Jerry Johnson, the 46-year stadium voice of Baylor University's Golden Wave Marching Band, died Tuesday at home following a lengthy illness.
Johnson, 81, became a legendary marketing professor at Baylor, but his first love was music. He accompanied Baylor bands on events from bus trips to bowl trips, always encouraging students and band directors as their paths crossed. Several colleagues said Johnson became their best friend at the university. He excelled as a scholar, but more impressive was his humanity, his graciousness and his embodiment of the Baylor family, they said.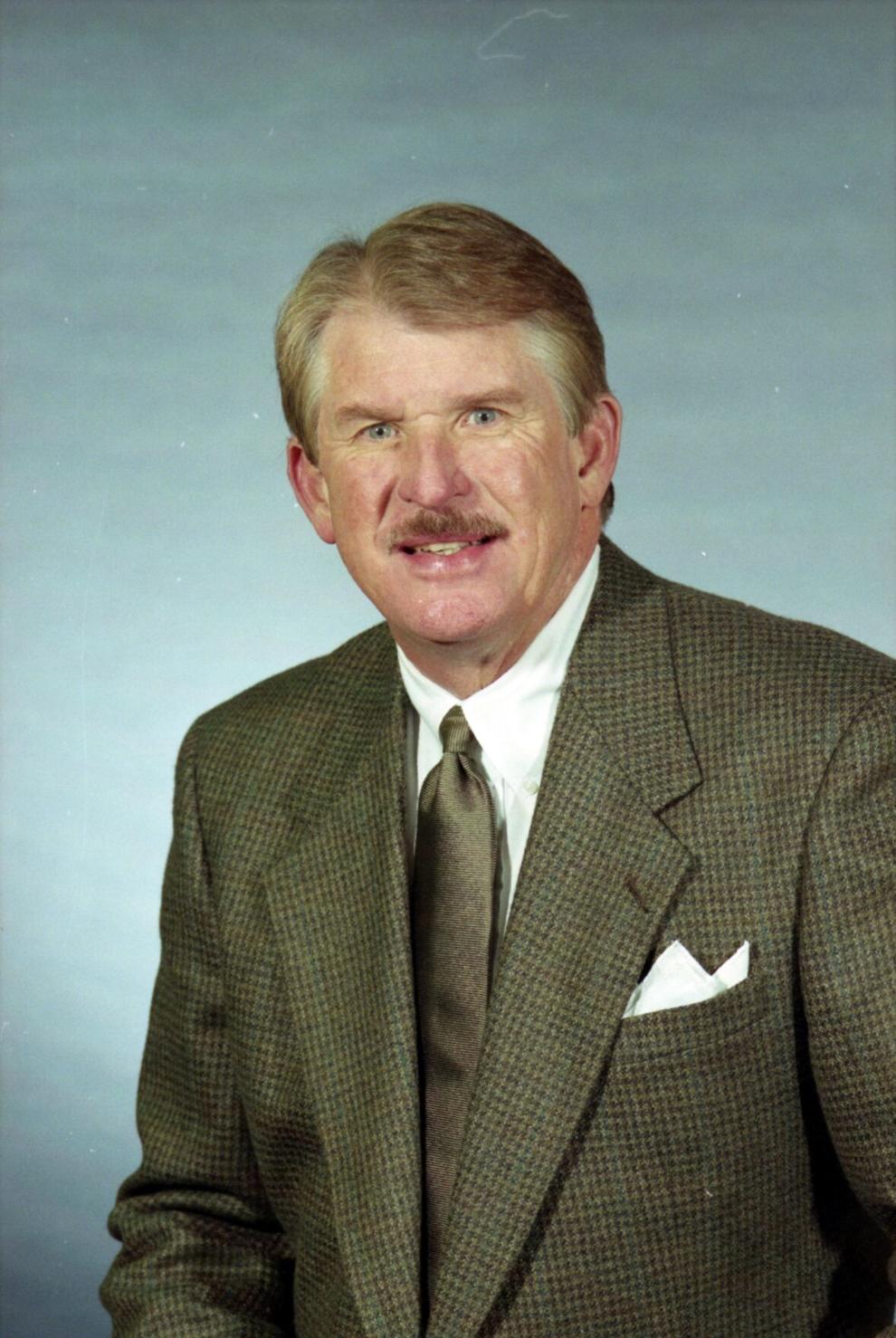 "I would honestly say that if someone decided to build the quintessential Baylor professor from scratch, he would build Jerry Johnson," said Chris Pullig, who chairs the school's marketing department. "He was an excellent scholar but took interest in the communities around him"
Golden Wave Band director Isaiah Odajima struggled to describe how profoundly Johnson touched his life and Baylor's band programs.
"He was so very, very kind to me," Odajima said. "I was a graduate assistant in the '90s, then assistant director of athletic bands, and now I serve as director of Golden Wave Band. He was always great about calling. He'd say, 'How are the band numbers? What is the health of the band? What shows do you have planned?' He wanted to make sure we looked and sounded our best, though not in a way to create pressure. If we were about to play Texas A&M, Texas or OU, the bigger schools, he wanted to know more about the shows."
Colleagues said Johnson dressed sharply, wore a suit and tie almost daily, "as if he was about to go to a nice dinner."
Baylor University, in announcing Johnson's February retirement, said he received a scholarship to study percussion at Baylor and initially planned to pursue a music degree. A press release describes Johnson as "a proud member of the Golden Wave Band, Concert Band and Baylor Orchestra, but he chose instead to major in business, receiving a bachelor's in management in 1963."
He received a master's degree in marketing two years later, then earned a doctorate in the discipline from the University of Arkansas. He returned to Baylor in 1974, beginning a career path that included serving as a marketing professor, and later serving as chair of the department from 1989 to 2000.
Johnson later served as faculty advisor to Beta Gamma Sigma, a business honor society, and on a Baylor Alumni Association advisory committee.
A biography provided by the Johnson family recounts that former Baylor bands director Richard Floyd drafted Johnson to become the announcer for the Golden Wave Band, an assignment for which Johnson had no experience.
"The first game I did was at the University of Oklahoma in 1974, and I was green as a gourd, but it was a beginning," Johnson in the biography. Baylor would go on to win the Southwest Conference that year, its first conference title in 50 years, but absorbed a pounding by Penn State in the Cotton Bowl.
"In those 46 years, I haven't counted them up per se, it was something like 15 or 16 bowl games that we traveled to, not including the out-of-town games that were just regular football games the band traveled to," Johnson said. "The travel and the exposure and the experiences were just terrific."
Michael Haithcock, who once guided the Golden Wave Marching Band, "at the ripe old age of 27," said he met Johnson leaving the tennis courts once located off University Parks Drive, near the Baylor marina.
"He introduced himself and took me into the Baylor family immediately," said Haithcock, now at the University of Michigan. "One of the things I thought of when I heard of Jerry's passing was how he represented all that was good about Baylor. He had devout faith, collected friends and cared about people in his circle. He made 'Baylor family' more than a slogan."
Haithcock has a daughter living in Dallas, and on his trips to Texas, he would visit Johnson in Waco to share a meal. Johnson had been sick several years with a respiratory ailment, "but handled it privately," Haithcock said.
Eric Wilson, director of bands at Baylor University, said he was among family and friends who were gathered at Johnson's home when he died.
"It was a beautiful moment, to be with those so profoundly affected by his life," Wilson said. "His diagnosis came several years ago, and his health had rapidly declined the past year or two. He was incredibly courageous, understood the full implication of that diagnosis, but faced it with great confidence and with the love and support of his family."
Wilson said Johnson took medical leave in the fall of last year, "with hopeful intentions he would come back," but his condition did not improve.
Baylor bestowed upon Johnson the title of professor emeritus of the marketing department shortly before his death, Wilson said.
The school also has created the Jerry W. Johnson Endowed Scholarship Fund in Marketing in recognition of Johnson's 46 years at Baylor.