If Baylor University junior linebacker Abram Smith is looking for his football playbook, he should contact the owner of the Waco apartment Smith shared last semester with running backs John Lovett and Trestan Ebner.
In fact, the apartment owner, 66th State District Judge Lee Harris, of Hill County, has his playbook and has been looking for the Baylor trio. Harris also is looking for their former neighbors from the apartment next door, two former Baylor football players and a third who is scheduled to start this year at defensive end.
Harris had to spend about $10,000 to clean and repair the two apartments on South 15th Street after the Baylor players moved out in May. He said he found both apartments "trashed out," with damage to doors, locks, window treatments and more, along with carpets saturated and walls stained with animal waste and a stench that the judge said was intolerable.
Harris filed a civil lawsuit Aug. 20 against three of his former tenants, Bravvion Roy, an All-Big 12 defensive tackle and a sixth-round draft pick with the Carolina Panthers; Deonte Williams, who transferred to Florida State; and T.J. Franklin, a starting defensive end on this year's team.
The lease on the apartment where Roy, Williams and Franklin lived expired in May, but they left owing the judge about $3,000 in rent, he said. All but about $300 has since been paid, said Harris, who turned management of his eight-unit apartment complex over to a local company.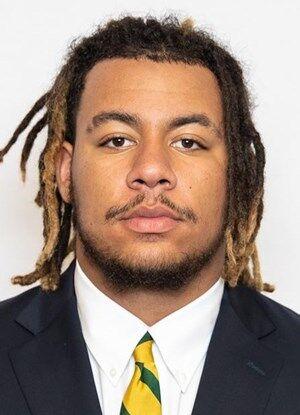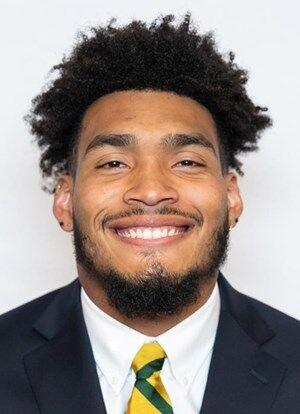 The lawsuit seeks at least $4,477 in property damage and cleaning fees and whatever is left unpaid in rent.
While Lovett, Ebner and Smith moved out in May, Ebner and Smith signed a new lease for the upcoming year and have not paid the $1,120 monthly rent since June, the judge said. If he can't lease the apartment, he will be out more than $11,000 in rent proceeds alone, he said.
"If they don't figure out a way to pay for the damage and the lease, I won't have any choice but to sue them, too," Harris said.
The current Baylor players did not return phone messages left for them through the Baylor Athletic Department. First-year Baylor Coach Dave Aranda and Athletic Director Mack Rhoades also did not return phone messages from the Tribune-Herald. Roy did not return messages left with the Carolina Panthers media office, and Smith did not return a message left with Florida State.
The Baylor Athletic Department released a statement on Harris' lawsuit and ongoing dispute with the Baylor athletes.
"We are very disappointed in the allegations," the statement reads. "Given the personal nature of the situation and NCAA guidelines, Baylor Athletics cannot intervene. We have encouraged our student-athletes to work towards a resolution."
Baylor officials said they won't disclose specifics of scholarship arrangements for student-athletes. However, they said scholarship athletes are given monthly checks as stipends for room and board. Freshmen athletes, like all Baylor freshmen, are required to live on campus. After that, athletes are free to live off-campus and enter into lease agreements for housing on their own, the officials said.
If student-athletes find living arrangements for less than the monthly stipend, they are free to pocket the remaining funds, officials said.
Harris said Aranda called him Thursday to discuss the situation.
"He was very, very apologetic and said Lovett and Ebner wanted to talk with me and apologize," Harris said. "I told him I would be happy to visit with them on Monday, but I hope they don't think this will all go away with an apology. Coach Aranda said he had seen the pictures of the apartments I sent and he made the comment that it was unacceptable and not the behavior they expected out of their players and they wanted to apologize. He didn't say anything about Smith, and he really didn't say what they wanted to apologize for, to be honest with you. I'm assuming for the whole shooting match."
Harris' property management company called Waco police about the property damage and sent them photos. Waco police officials reportedly told them that if there were no witnesses to the damage, the McLennan County District Attorney's Office would not accept the case, Harris said.
Later, the company got an email from police saying the investigation had been suspended, he said.
"In my mind, it is felony criminal mischief because the amount of damage would constitute a felony. But if you can't get anyone to pursue it, you are just out of luck," the judge said. "I have criminal mischief cases in front of me all the time with damages less than that."
Harris said the players paid pet deposits, but he was not prepared for what he found when he entered the apartments after the players left. He said dogs obviously had ripped gaps in the carpet, like they were trying to dig out after being left alone. The smell of urine on walls and feces and urine on the carpets forced the judge to replace the carpeting and paint all the walls with Kilz primer and repaint them. The smell was so bad that an employee of the property management company could not go inside, he said.
The judge filled 10 contractor trash bags that fit 55-gallon drums with trash, including dozens of liquor bottles, and other items left behind by the athletes. He said the door to the apartment Ebner, Lovett and Smith shared was kicked in and had to be replaced, adding that the players never returned their keys to the apartment or the remotes for the gate opener.
What is more disappointing, Harris said, is that Aranda, in continuing a tradition started by his predecessor, Matt Rhule, awarded single-digit uniform numbers to Lovett and Ebner to reward them for their character, leadership abilities and work ethic.
"I think seeing that probably really did drive home how disappointed I was and the feeling almost that this was personal," Harris said. "It deepened the level of disappointment to me in them as young men when I realized the kind of dual existence that is going on here. If Baylor says they are disappointed, they can imagine how disappointed I am in the behavior of the people with which I entrusted my property."
Harris, a Baylor Law School graduate and an adjunct law professor there, notified Rhoades, the athletic director, of the situation in a Sept. 4 email.
"It pains me deeply to get into a conflict with Baylor student-athletes," he wrote to Rhoades. "Just yesterday, I spent hours training young lawyers at the Law School. Cut me and I bleed green and gold. In fact, my wife, who has no connections to Baylor, and I have contributed our hard-earned money to endow a scholarship at the law school and are members of the 1845 Club.
"Even with all of my allegiances to Baylor, I do not feel as if I can simply turn my back and walk away from this and allow these young men to face no consequences. It will set an example to others that vandalism and shirking contractual duties are permitted for some."