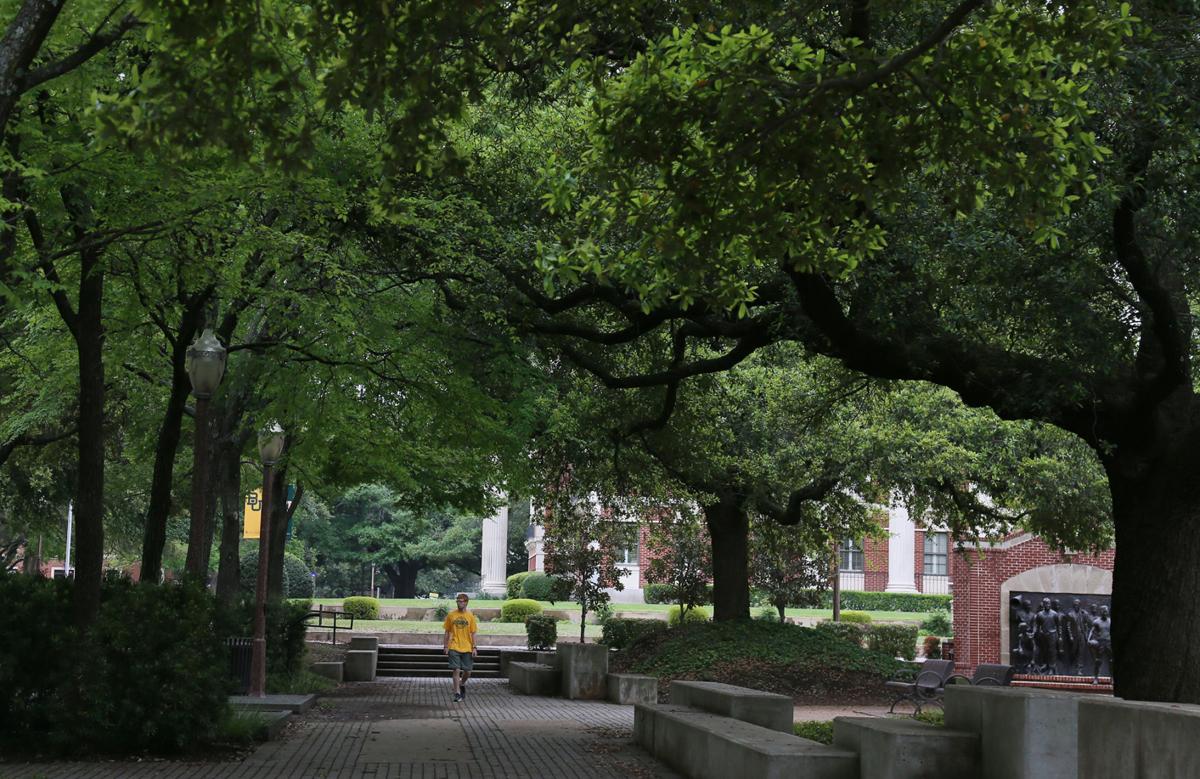 A federal judge in Waco has dismissed a lawsuit from a Baylor University student who sued the university seeking refunds and other compensation in the wake of pandemic-related shutdowns and other changes.
Allison King, a Baylor student from McAllen, filed the lawsuit in Waco's federal court in June alleging breach of contract and unjust enrichment by Baylor. Her lawsuit, similar to hundreds like it filed across the country, sought refunds for tuition, parking, housing, dining and other costs associated with attending the private Baptist university after it converted temporarily to online-only classes during the 2020 spring semester.
U.S. District Judge Alan Albright adopted the recommendation of U.S. Magistrate Jeffrey Manske and dismissed the lawsuit in an order issued Wednesday.
Baylor officials released a statement Thursday about the judge's ruling.
"We understand the COVID-19 pandemic has been an extremely challenging time for Baylor students and their families," according to the statement. "We have worked campus-wide to provide additional financial assistance for students through university funds, the generosity of donors and federal COVID-19 funding. These efforts are on top of the many sacrifices our individual faculty and staff have made on behalf of our students in the midst of the pandemic.
"We have announced Baylor's intentions to resume to normal operations for the upcoming fall semester, as we remain optimistic that key COVID-19 indicators continue to decline and vaccinations continue to increase."
King's attorney, Roy Willey, of North Charleston, South Carolina, did not return phone messages Thursday. At the time he filed King's suit against Baylor, Willey's firm had filed at least 30 similar lawsuits against colleges and universities across the country.
"These cases are about basic fairness," Willey said in a statement last year. "Colleges and universities are not unlike any other business in America and they too have to tighten their belts during this unprecedented time. They are not any more entitled to keep money for services they are not delivering than the mom and pop bakery on Main Street.
"Students and their families have prepaid tuition and fees for services, access to facilities and experiential education, and the universities and colleges are not delivering those services, access or experiences. Now universities are not delivering those services that students and their families have paid for, and it's not fair for the universities with multi-million dollar endowments to keep all of the money that students and their families have paid. It is not fair to pass the full burden onto students and their families."
Baylor spokesperson Jason Cook has said Baylor refunded "millions of dollars" in housing, dining and parking balances to students for last year's spring semester. Even though instruction was limited to online, students still had interaction with their professors and were given academic credit for coursework, Cook said.
"Baylor University stands by the decisions that were made during the spring semester as part of an unprecedented time for our country and all of higher education," according to a statement from the school. "In a time where businesses and other organizations shut their doors from coast to coast, Baylor stepped up on behalf of our students through many unique, creative and sacrificial ways to fulfill our mission and provide educational services during a pandemic not experienced in more than 100 years."
King's lawsuit said she paid $21,421 to cover spring semester tuition, plus $2,261 for a general student fee, $50 for lab fees, $90 for chapel fees and $1,773 for a meal plan.
The lawsuit alleged she was deprived of many aspects of college life after Baylor closed its campus March 16, 2020, including Big 12 sporting events, access to the 156,000-square-foot McLane Student Life Center and activities with sororities and fraternities, religious groups, honor societies and more.