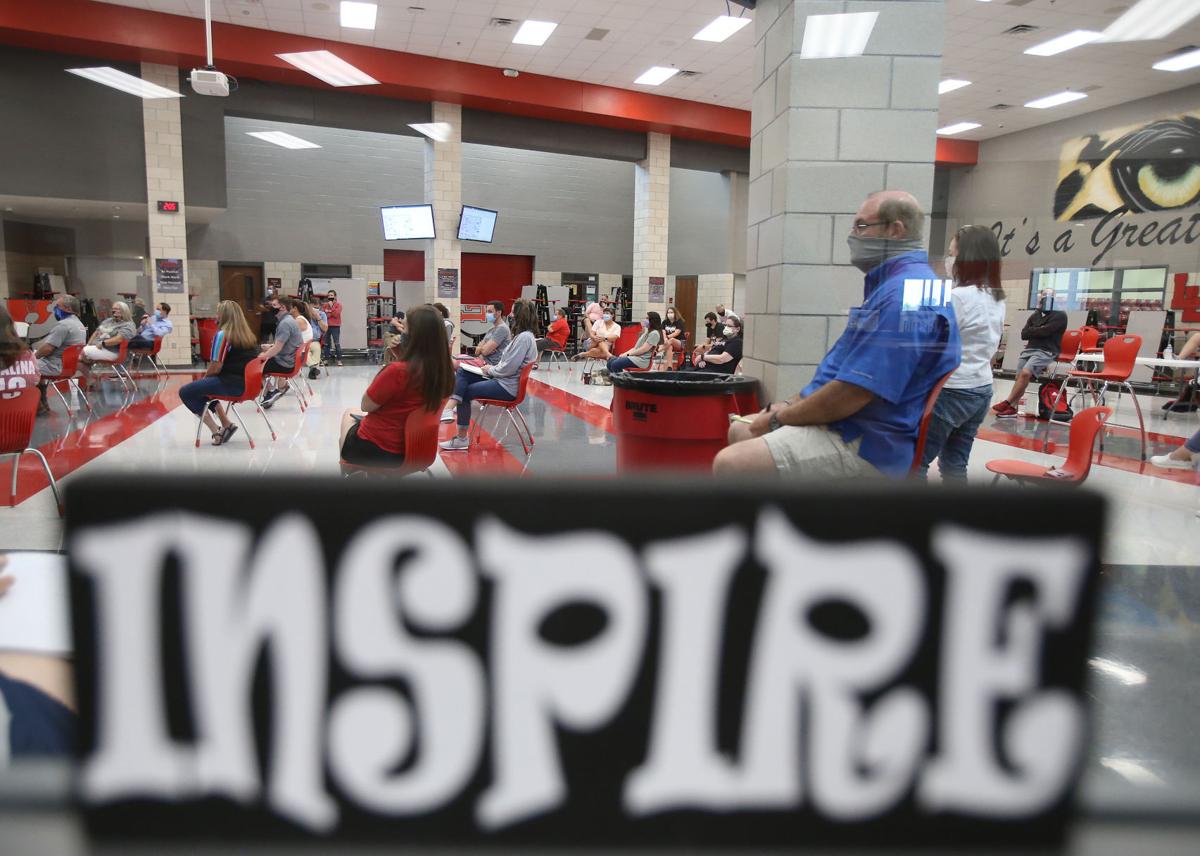 Two small school districts in McLennan County this week suffered the loss of food service workers, including a Lorena High School cafeteria manager who had COVID-19 and a Connally ISD worker who had recently recovered from the virus.
Kristi Rinewalt Fuller, 49, the Lorena manager, died Tuesday after battling COVID-19, according to a GoFundMe page created on behalf of her husband, Adam Fuller.
On the page, Fuller's daughter wrote that Kristi Fuller had been in the hospital for about three weeks due to COVID-19 and pneumonia.
"The past week she has been fighting for her life on a ventilator in the ICU," the GoFundMe page states. "We would really appreciate any support you have to offer. Thank y'all for the constant prayers during this time."
Lorena Independent School District provided the following statement regarding Fuller's death.
"Kristi Rinewalt Fuller, our high school cafeteria manager, passed away the afternoon of October 19th," read the statement. "Kristi was a proud Lorena graduate, a valued Lorena ISD employee and community member, and an excellent leader who will be missed by students, staff, and the greater Lorena ISD community. Our prayers and condolences are with her family at this most difficult time."
A visitation will be held from 6-8 p.m. Friday at Grace Gardens Funeral Home and Crematorium in Waco. A funeral service will follow at 10 a.m. Saturday.
On Thursday, Connally ISD officials confirmed the death on Wednesday of Ana Delgado, a cafeteria worker at Connally Primary School who had been employed at the district since 2006.
"After recovering from her battle with COVID, she was scheduled to have additional non-COVID related medical procedures to maintain her health and well-being," district officials said in a statement. "Unfortunately, she was unable to recover from those additional procedures. Mrs. Delgado will be greatly missed by her CISD family."
Delgado's death follows four COVID-19-related deaths in the Connally ISD community since school started in August.
Connally Junior High School teacher David McCormick died Aug. 24, followed by teacher Natalia Chansler on Aug. 28. Angela Thompson, an instructional aide at Connally Primary School, died in mid-September.
A Connally 10th grade student, George Moralez, 16, died Oct. 6 after a monthlong battle with COVID-19.