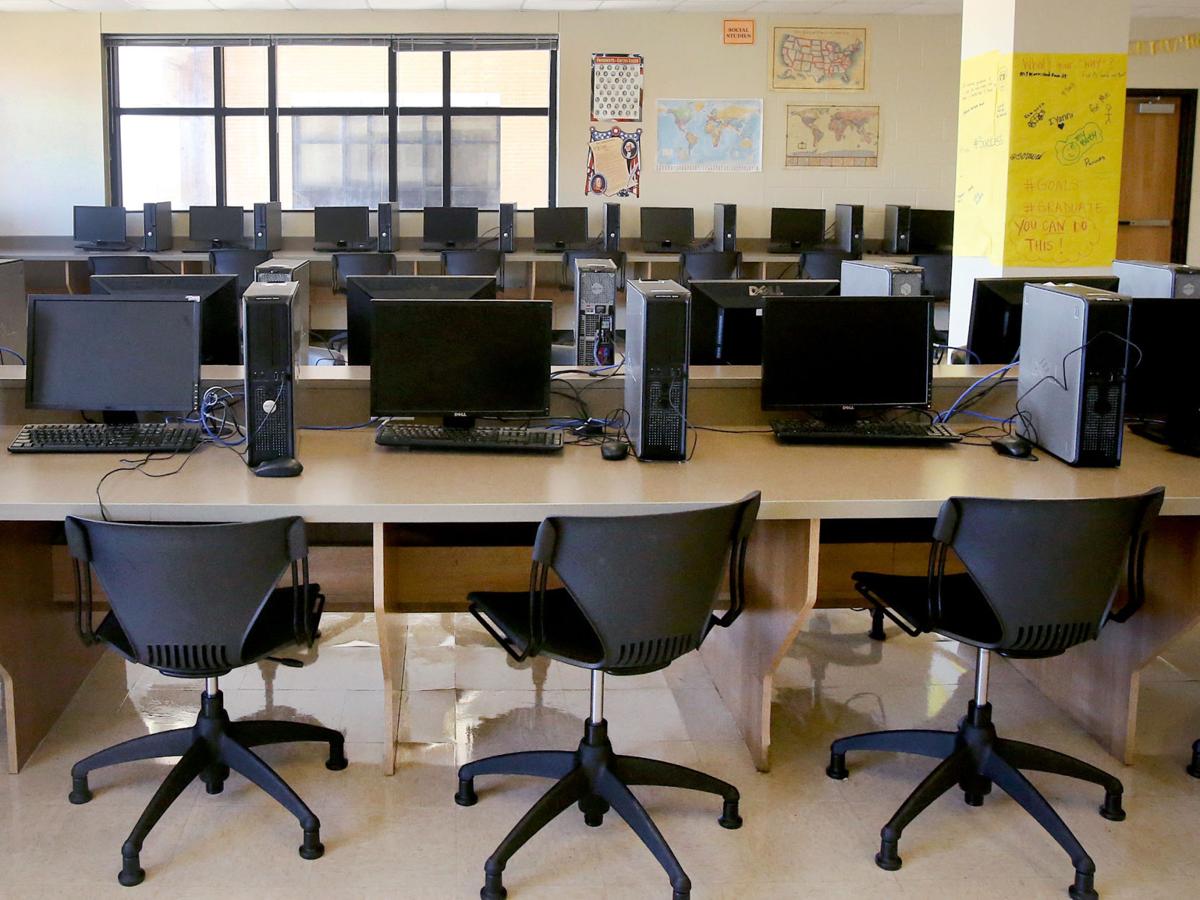 Some of the largest McLennan County school districts appear willing to heed the advice of the local health authority by postponing the first day of in-person instruction until after Labor Day, while others are set to open up their schools to students in just a couple of weeks.
In addition to the Waco Independent School District, both La Vega and Robinson school districts appear ready to start in-person classes Sept. 8, with La Vega ISD providing remote instruction starting Aug. 13. Marlin ISD in Falls County also will start remote instruction Aug. 17 before transitioning to in-person instruction for those who want it.
Meanwhile, Midway and China Spring ISDs plan to proceed with an August start date, as do some smaller districts in the area.
In McLennan County, health officials had prohibited in-person school activities until at least Sept. 8, and similar orders were in place in Dallas, Houston, El Paso and the Rio Grande Valley, but Texas Attorney General Ken Paxton soon scrapped those plans.
In an opinion letter, Paxton said local health officials in the state do not have the authority to close schools solely to prevent a future spread of the coronavirus, pushing that decision solely into the hands of school officials. Paxton issued a "legal guidance" letter on schools amid fierce debate among local governments, health officials, parents and teaches as to when and how schools should open in a state that has become one of the nation's hot spots in the pandemic.
Paxton's letter sent school districts scrambling to check its impact on their decisions. Officials in McLennan County decided Paxton's opinion, in addition to new Texas Education Agency guidance that followed, render the local public health order "ineffectual," so they rescinded it. The Waco-McLennan County Public Health District is still urging local schools to delay the start of classes.
In McLennan County, children ages 1 to 10 years old represent 4% of all 4,405 confirmed cases of COVID-19, while those between 11 and 19 years old represent 11% of all cases, according to the health district.
Texas officials clarified Friday that health authorities can shut down schools if a COVID-19 outbreak occurs on campus, and schools will still receive state funding as long as they provide remote instruction during the school closure, according to a press release from Gov. Greg Abbott's office.
School boards also can close a campus for up to five days if someone there tests positive for COVID-19, giving the school time to disinfect the facilities. The schools would continue to receive state funding as long as they provide remote instruction.
Here are the plans known so far for reopening schools for some local districts:
Waco ISD
Waco ISD will start in-person and remote instruction Sept. 8, and the last day of school will be June 10. The school board approved the school calendar change July 24.
State guidelines allow students in any school district to change their choice of remote or in-person instruction after each full grading period, which typically lasts six weeks. Families in Waco ISD have until two weeks before the first day to make their choices.
The district chose to use an asynchronous instruction model, as opposed to synchronous instruction. Asynchronous instruction allows teachers to assign students activities they can do at their own speeds, while synchronous instruction involves live, interactive lessons between teachers and students.
All students and staff members must wear face coverings at school. All other districts listed here require face coverings for students older than 10 and for all staff members.
Midway ISD
Midway ISD will delay the start of school by a week to allow more time for staff training on virtual instruction, pushing back the first day of school to Aug. 24 for both in-person and remote instruction. The school year will end May 27. The school board approved the change Friday.
The school district also has chosen the asychronous instruction model but will use sychronous instruction components in certain grade levels. Students in prekindergarten through third grade must receive asychronous instruction if they choose remote learning, under state guidelines.
La Vega ISD
La Vega ISD posted reopening plans on its website July 28, before local health officials rescinded the order to delay the start of school, so it remains unclear if La Vega officials are considering changes.
La Vega ISD had planned to start virtual instruction for all students from Aug. 13 to Sept. 7, then give the option for students to return to campus.
China Spring ISD
China Spring ISD plans to start in-person and remote instruction Aug. 19 and continue with a normal school year calendar that ends May 27, according to the district's website.
China Spring will use a combination of sychronous and asychronous instruction, using asychronous for the grades that require it.
Robinson ISD
The school board adopted a calendar July 22, with the first day of school set Sept. 8 and the last day May 26, according to the district website.
Marlin ISD
The board of managers adopted a school calendar July 23 in which all students will start remote instruction Aug. 17. After Aug. 31, students who want to return to campus can do so. The last day of school will be June 4.