Pete Rowe, a 1968 graduate of Mart High School, still has vivid memories of regular trips to the principal's office for some old-school discipline at the wrong end of a wooden paddle.
Rowe, who has been president of the Mart Independent School District board for 25 years, can laugh about it now, although he said such actions might be considered criminal in nature by today's standards.
Now, Rowe and the rest of the school board are about to finalize the sale of the 92-year-old former high school from which Rowe graduated. Also included in the sale are the old gym, band hall, agriculture building, transportation parking area and 16.4 acres along East Navarro Avenue. The buyer is a Houston-based educational firm known as Innovatyve Solutions.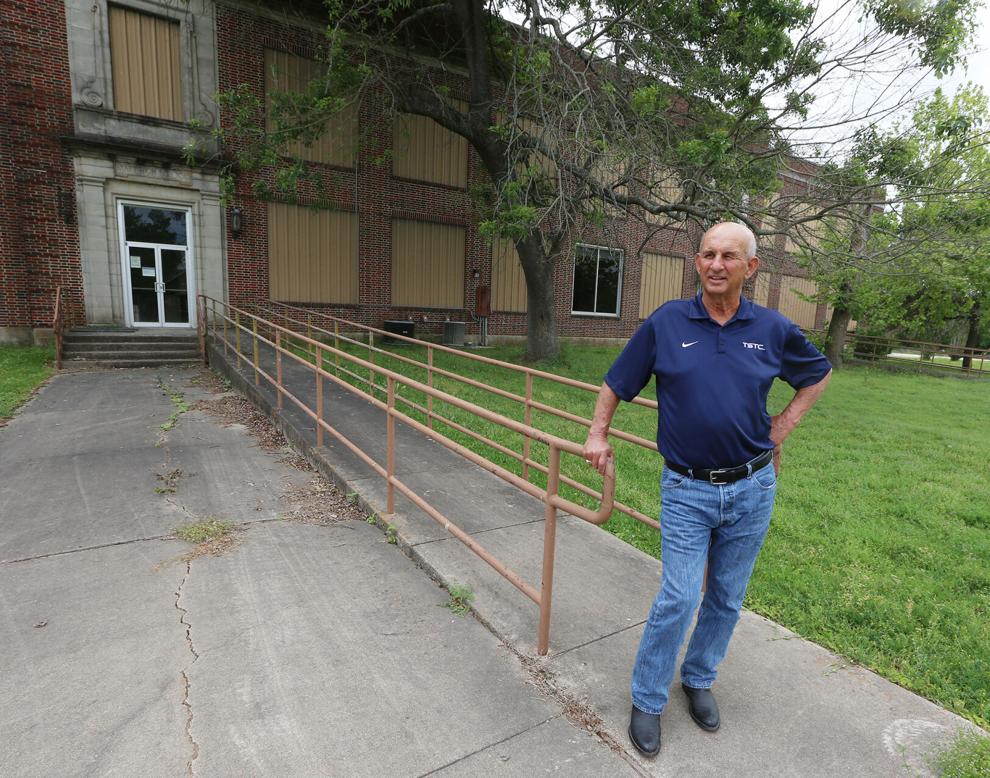 Innovatyve Solutions owner Ronke Taylor said her firm will renovate the buildings and turn them into what she describes as a revolutionary, "non-traditional institution of higher learning" known as the Smarter Skills Career Academy.
Mart ISD originally was asking nearly $1 million for the land and abandoned buildings, but agreed to sell the properties for $575,000, Mart Superintendent Betsy Burnett said. The deal is set to close May 11.
"This is a positive thing for not only the school but also the community," Burnett said. "That a large structure in the middle of town will be used to benefit those pursuing higher education and that someone is taking ownership over the maintenance of such a beloved part of our town is a positive step for everyone."
Rowe agrees, adding the district and community also benefit from the vacated buildings being placed on the tax roll.
"Certainly it is a good thing for the school for a lot of reasons," Rowe said. "We don't really have the manpower or the budget to maintain those buildings. They would just be sitting there and become an eyesore and a safety hazard to the community."
Both Rowe and Burnett credited Waco real estate broker Brad Harrell with helping seal the deal, vetting prospective buyers and finding one that they expect to be a good fit for the eastern McLennan County community.
Rejected prospective buyers included a karate school and what school officials described as a controversial, "cult-like" church from North Carolina that espouses racist beliefs.
Harrell said Innovatyve Solutions has "a very interesting program that I believe will fit in a very nice niche across the industry."
The Texas Comptroller of Public Accounts does not list Innovatyve Solutions or Smarter Skills Career Academy in its database of taxable entities, and a Google search did not turn up a website for either entity name.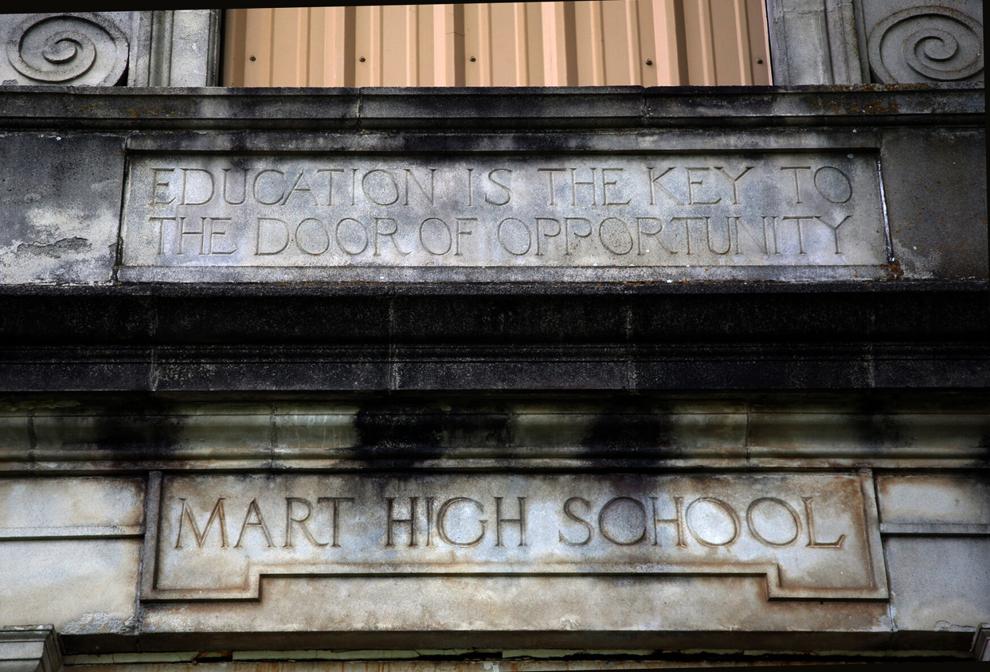 Taylor said the project is in its early stages, and she plans to get authorization from the Texas Higher Education Coordinating Board before opening. State law requires official state authorization for degree-granting institutions, though Taylor said the Mart school will offer "professional certifications" rather than degrees.
Taylor, who was born and raised in England, said the "Smarter" in the school's title stands for "social and medical sciences, art, research, technology and emotional resilience." The program originated in Missouri three years ago.
Renovation of the buildings will begin "after we complete our funding," Taylor said, adding that the online portion of the training academy is expected to start this summer. In-person classes, seminars and "coaching" programs will begin after renovations, she said.
"It is an institution of higher education, not a traditional, four-year approach," she said. "It is for people working for higher-earning employment and the focus will be on how people interact with themselves as well as other people. We mainly are focusing on revolutionary information technology, courses such as artificial intelligence, robotics, electric car engineering and also management and leadership techniques."
Taylor said she also serves as a consultant or coach to help businesses and individuals improve in their personal and professional lives.
"Sometimes a person doesn't know what they can do or how they can do it because there are certain things standing in their way," Taylor said. "We help enable people's mindset, behavioral alteration. The first step is to let people become more than they think they can become. I have been coaching one-on-one with clients, people with mid-level careers, who want to get promoted. They feel a bit stuck and confused in all the changes in technology and they need direction.
"It's holistic. You can't separate the mind from the body and you can't separate the body from the mind. You can't separate your work from your personal life and your life from your work. They are intermingled. It's a forward-thinking approach. As long as night becomes day, there is the possibility of turning feelings of failure around to positivity. You have not failed until your journey is done. There is always the possibility of turning things around," Taylor said.
Taylor's group, which will be looking to hire 30 to 100 employees, has plans for all the old Mart ISD buildings it is buying. Taylor said the agriculture building especially will be important in the school's agriculture science, food and nutrition programs.
"Eventually, three to five years from now, every single building will be in use," she said.
The school will offer a "hybrid approach" to learning, she said. Some classes will be taught in person, some will be online and some will involve "coaches" who will give individual instruction or in small groups. Five-day seminars in a variety of fields also will be available, she said.
"I believe that I am led by forces. I am a person who is led by God," Taylor said. "I do not go to church or claim any specific religion, but I have a firm belief in being directed by a higher order, and that higher order brought me to Mart, which I had never heard of before in my life. It just clicked and it seemed like a great fit. It is going to be exciting for Mart and the neighboring townships."