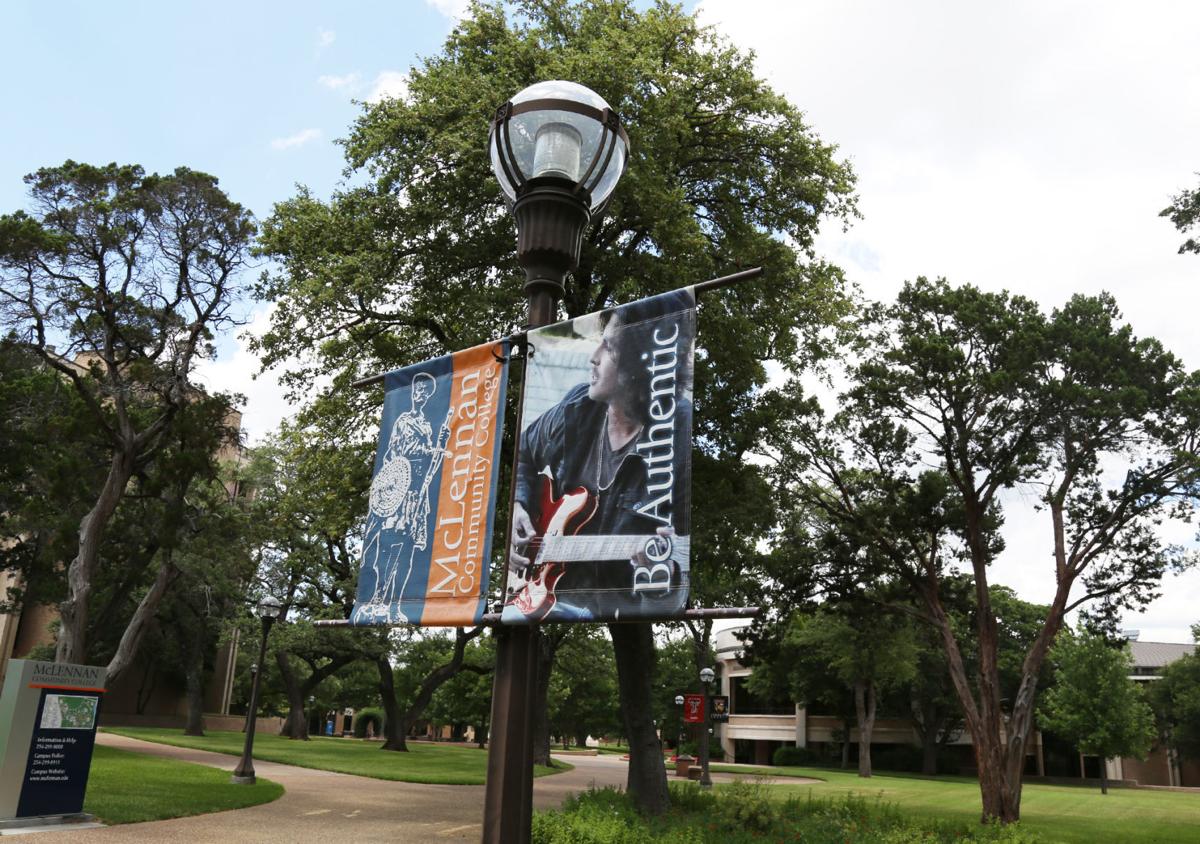 McLennan Community College trustees this week agreed to pursue a tax rate increase of less than a quarter-cent per $100 valuation to help cover planned salary increases for employees in a budget affected by lower enrollment and COVID-19-related expenses.
The board voted unanimously Tuesday to set the tax rate at 14.98 cents per $100 valuation, an increase from the current 14.77 cents per $100 to fund the college's 2020-21 fiscal year budget of $58.5 million.
The tax rate would add $17.76 a year in tax for the owner of an average McLennan County home, with most of the tax increase resulting from rising appraisals. The average McLennan County home value has increased from $188,138 in 2019 to $198,020 this year.
The increase is expected to help offset a $2.8 million shortfall in a proposed budget caused in part by an anticipated 10% drop in tuition revenue due to lower enrollment. Administrators also estimate a possible 2% decline in tax collections plus increased costs related to COVID-19 protection measures.
A virtual public hearing on the proposed tax rate and budget will take place at 5:30 p.m. Aug. 25.
Trustees also agreed to trim expenses, including an adjustment to previously planned staff pay raises.
Rather than postpone the third year of a planned staff and support staff salary increases as a budget-cutting option, trustees preferred the suggestion of deferring half of the third year's planned increases to a fourth year, with $500 salary supplements for those not on the salary increase schedule.
MCC President Johnette McKown noted that she and the college's vice presidents would not be receiving salary increases this year and urged the board to consider the work done by faculty and staff in a year affected by COVID-19.
Trustees agreed and unanimously voted for the tax rate increase that would allow it. Even with the increase, MCC administrators will still need to cut an additional $104,000 to balance the proposed budget before its approval next month.
McKown told the board that the college was moving forward with "McLennan Together," its plan to start fall classes on campus beginning Aug. 24, with the return of many staff members and faculty to campus on Aug. 3. The student enrollment center and Michaelis Academic Center, which houses the bookstore, have reopened at reduced capacity and student tutoring has started.
Buildings will operate at half capacity with entrances and exits marked to minimize any clustering in foot traffic.
MCC has had 12 students and seven employees come down with COVID-19 since March, McKown said, with two current cases and 13 being monitored. MCC staff members are doing contact tracing of those with COVID-19 or who've been in contact with someone who has it.
McKown noted a COVID-19 case and possible contacts had closed one department for a week.
"We've got to be very careful," she told trustees.
Triggers that will cause a move back to a more restrictive phase include local or state orders, significant absenteeism of students and staff; or recommendations from either the Waco-McLennan County Public Health District or MCC's director of emergency and risk management.
Half the fall classes will be conducted online, with 46.7% in a blended format and 3% face-to-face. Many of the face-to-face offerings are clinicals and practicums required for workforce certifications and degrees.
Dual credit classes, responsible for roughly one-fifth to one-fourth of the MCC's enrollment and coordinated with local school districts, will begin Aug. 24 although shifting back-to-school plans for several districts has created some fluidity in the program.
In a separate interview, High School Pathways director Llolanda Carriveau, who oversees the dual credit program, said some districts will start classes either before or after MCC's Aug. 24 start date.
The questions of providing student transportation or having their high school students on the MCC campus had led some districts to shift to online classes to start the year. Others had concerns about outside instructors coming to their campuses to teach or required face coverings for students on the MCC campus. "It is a fluid situation," she noted.
The school's shift to online classes in the middle of the spring semester has provided important experience, particularly in terms of providing internet access and computers for students, that has helped planning for the fall. "Many of those questions came up in the spring and were answered," Carriveau said. "Our ISD partners are amazing in their efforts to help their students."
Be the first to know
Get local news delivered to your inbox!