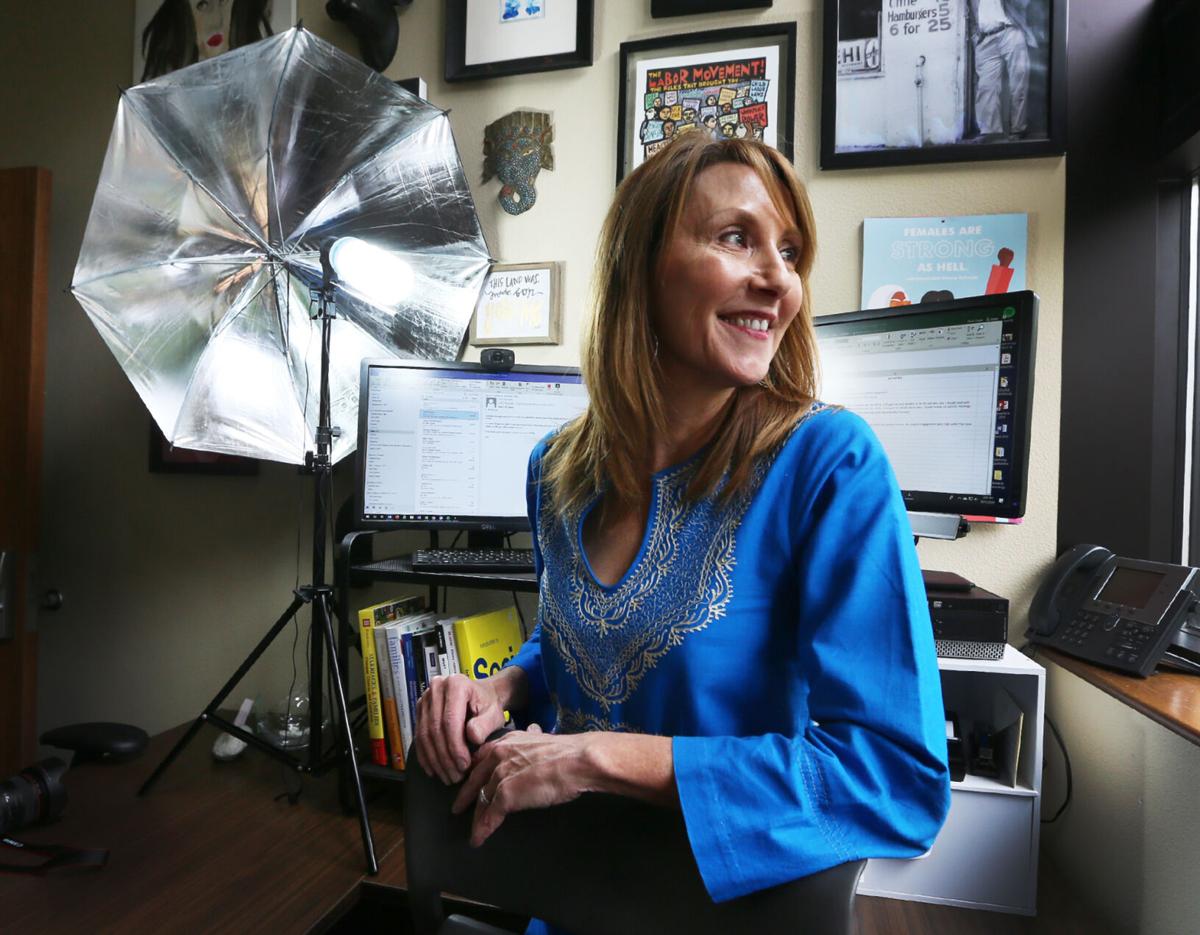 The collegiate path may become a little smoother for beginning Hispanic McLennan Community College students thanks to a five-year, $3 million federal grant aimed at supporting first-time and first-generation students.
That may mean a little more Spanish on campus, more contact with other Hispanic students and beefed-up academic, financial and advisement support.
The Department of Education's Hispanic-Serving Institution Program recently awarded MCC $599,594 for the first year of the school's five-year Title V project aimed at keeping first-year Hispanic students on track to finishing their degrees, moving on to four-year colleges or finding jobs.
The Title V project, directed by sociology professor Paula Unger, dovetails with the college's ongoing efforts to improve student retention and graduation rates, particularly those of Black and Hispanic students, said Fred Hills, vice president of instruction.
Some of the funding will amplify existing programs targeting first-generation or low-income students.
"This will address (problem) areas we knew were there, but we didn't have the budget or people to address them," Hills said.
MCC's Hispanic student population roughly mirrors that in McLennan County with 33% of the school's 7,930 students this fall identifying as Hispanic.
MCC research shows that students who finish their first year generally go on to finish their degrees or certification programs. Accordingly, the college has devoted resources to address the problems that often cause beginning students to drop out, whether academic difficulties, financial problems, degree planning or scheduling.
"Part of what we have discovered in trying to improve on first-year retention is that the students who need help the most are the least likely to ask for it," said Unger.
The project will try and strengthen ways first-year students can build relationships with staff, faculty and other Hispanic students to the point where they feel comfortable in sharing needs and asking for assistance. It also will add language support to developmental education courses for students whose English skills may not be strong.
MCC student recruiter Aranza Torres, faculty sponsor for the Hispanic Student Association, said small things such as providing Spanish language signage on campus or on the school's website can increase a feeling of welcome and awareness for some Spanish-speaking students.
Many of the students she interacts with speak English, but find it more comfortable to converse in Spanish, she noted. "They understand English, but want to be reassured that they do," she said.
Torres, in fact, is in a bilingual graduate program at Loyola University Chicago, studying social work in both Spanish and English to give her the vocabulary and insights needed to work with Spanish-speaking clients.
MCC's Title V project will seek to provide ways for Hispanic students new to MCC to build interpersonal communication and relationships so they feel they can ask questions and share problems. That includes development of student leadership.
"The best advocates are the students themselves," Aranza noted.
For a community college where students live off campus, that can be a challenge. Hispanic students from local high schools often bring their circle of friends when they start MCC and stick with those friends, said Aranza. Work and family commitments, major issues for many community college students, also absorb students' time away from class.
Unger said MCC will explore ways to develop cohorts for incoming students where they will have more chances to meet others in the same classes and degrees in which they're enrolled.
Lizbeth Duarte Tavera, a criminal justice major at Tarleton State University through MCC's University Center, remembers starting her MCC studies when she was 14 and still a University High School student. Advisers at both UHS and MCC provided much needed help to someone experiencing college for the first time. So did professors who were welcoming, but still had high expectations for their students.
"When I was put with other students, I felt like I belonged," she recalled. Still, schoolwork left little time for developing relationships and she would advise incoming students to take the initiative.
"You have to have an open mind and look for those volunteer opportunities," she said. Now 19, she's president of MCC's Hispanic Student Association and alert to ways to build student community after knowing the need for it.
"(College is) a time you learn who you are and it is stressful," said Duarte Tavera. "It's a delicate time as you're still growing."
Be the first to know
Get local news delivered to your inbox!