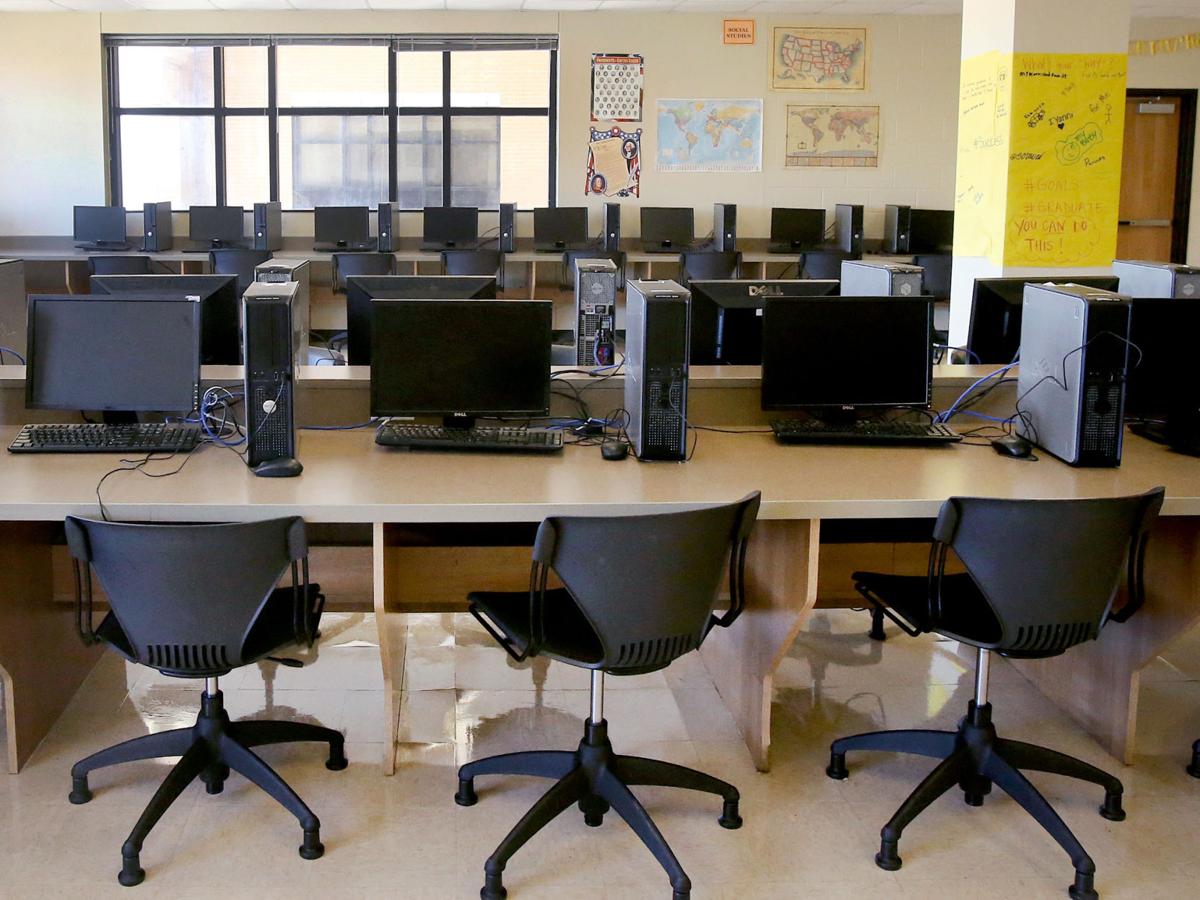 The McLennan County health authority rescinded an order Tuesday for school districts to delay the start of in-person activities, while urging districts to stick to the September start initially required.
Earlier in the day, Texas Attorney General Ken Paxton said local health officials in the state do not have the authority to close schools solely to prevent a future spread of the coronavirus, pushing that decision solely into the hands of school officials. Paxton issued a "legal guidance" letter on schools amid fierce debate among local governments, health officials, parents and teaches as to when schools should open in a state that has become one of the nation's hot spots in the pandemic.
In McLennan County, health officials last week had prohibited in-person classes until at least Sept. 8, and similar orders are in place in Dallas, Houston, El Paso and the Rio Grande Valley. Paxton's letter sent them scrambling to check its impact on their decisions. Officials in McLennan County decided Paxton's opinion, in addition to new Texas Education Agency guidance that followed, render the local public health order "ineffectual," so they are rescinding it, according to a press release issued Tuesday night. The Waco-McLennan County Public Health District is still urging local schools to delay the start of classes.
"If all schools in McLennan County start on September 8, 2020, this will have a cumulative and beneficial effect on slowing transmission of COVID-19," Tuesday's press release states.
While Waco Independent School District planned to stick with a Sept. 8 start as of Tuesday evening, Mart ISD already was planning to return to its initial schedule, with sports practices resuming next week and classes starting Aug. 19, Superintendent Betsy Burnett said.
Texas has seen new confirmed virus cases, hospitalizations and deaths surge over the month of July. By Tuesday, Texas had reported 5,877 fatalities and 9,593 people hospitalized with COVID-19.
Delayed reopenings
In response, dozens of cities, counties and school districts — including many in the state's most populous areas — have already decided to delay school reopenings for the upcoming academic year.
Waco-McLennan County Public Health Authority Dr. Farley Verner was not available for comment Tuesday before he rescinded the local order. He held a conference call with area superintendents Monday to discuss his July 21 order, which had postponed the start of in-person, on-campus activities.
In response to Paxton's opinion, the Texas Education Agency updated its school reopening guidance once again, frustrating school leaders further who have been preparing plans that address the coronavirus pandemic. The agency guidelines now state school districts will not receive state funding for remote-only instruction if the district has been "subject to a blanket closure order" by a local health authority. That rule does not apply to the first four weeks of classes, when schools can transition to on-campus instruction while providing solely remote instruction. Local school boards can approve a waiver to extend that transition period.
Burnett said Mart's first day of school for the district of about 500 students is Aug. 19, for both in-person and remote instruction, whichever students choose. Students who want to participate in extracurricular activities must attend in-person classes.
Mart High School plans to resume football practices Monday, Burnett said. The school is classified as 2A by UIL.
Burnett said all she and other superintendents wanted from the health district was to be part of the conversation around delaying the start of in-person instruction, before the health authority issued the order. She said she hopes the health district does not see Mart ISD's decision to disregard the order as undermining the health authority.
"We just want what's best for our small community," Burnett said.
At least 65 Mart residents have tested positive for COVID-19 since March, according to the Waco-McLennan County Public Health District. That is about 3.31% of the city's population of 1,963, according to the U.S. Census Bureau. Most of those who tested positive, or 41 youths, reside at the McLennan County State Juvenile Correctional Facility in Mart, according to the Texas Juvenile Justice Department.
In Waco, at least 2,894 residents have tested positive for COVID-19, or about 2% of the total population of 139,236 people, according to the Census Bureau.
Waco ISD
Paxton's opinion does not change much for Waco ISD, Superintendent Susan Kincannon said in a Zoom call with reporters Tuesday evening, shortly after a conference call between superintendents and the state education commissioner but before Verner rescinded the local order Tuesday night. Waco ISD already approved a plan to start both in-person and remote instruction Sept. 8.
"We have been looking to our local health authorities all along as the experts in the field, and we will continue to value their expertise as we approach the start of the school year," Kincannon said. "If we need to change directions, we will do so."
Registration is open for Waco ISD students, and they can choose either in-person or remote instruction, even if they have already registered. Families can register at WacoISD.org/enroll.
Kincannon said the incessant changes to school reopening guidelines has been frustrating because it feels like schools have become part of a political game.
"I have come to dread the new information that's coming out daily because it does feel like we're getting yanked around a bit, and it feels like it's a political game and not focused on what's best for the students or on safety and health guidelines," she said. "We're taking it a day at a time and working through it, but just when you think you have a plan, you get some new information."
Kincannon said some frustrations she heard from other superintendents during the call with Verner on Monday included delaying in-person activities like football practice because their seasons start earlier than larger schools, like Waco's.
The UIL unveiled a plan July 21 to allow the state's largest two classifications, Class 6A and 5A, to delay sports until September while permitting schools in Classes 4A and smaller to start on schedule, including beginning football practices on Aug. 3. But later that same day, the health district overturned that schedule for McLennan County's 1A-4A schools with its ruling.
'Know this community'
Axtell ISD Superintendent J.R. Proctor said the district and school board would consider the new information released Tuesday and make a decision soon regarding reopening schools for their 800 students. The district had planned to start both in-person and remote instruction Aug. 19. Like Mart, Axtell High School is a 2A school under UIL classifications.
"The attorney general nailed it," Proctor said. "He said local boards and superintendents and administration are put in place to make those decisions in conjunction with the health authority. To have that taken away from the group of people that know this community, that know our kids and our staff really well was a mistake."
Proctor's comments also were made before the local order was rescinded.
Paxton, a Republican, said local health officials' authority is limited to addressing "specific, actual outbreaks of disease." He previously said local health orders closing schools did not apply to private religious schools.
"While playing an important role in protecting the health of school children and employees, local health authorities may not issue sweeping orders closing schools for the sole purpose of preventing future COVID-19 infections," Paxton said.
Republican Gov. Greg Abbott, who toured South Texas areas hit by Hurricane Hanna, did not address Paxton's guidance directly Tuesday when speaking with reporters in Corpus Christi. But he said school opening decisions are best left to local education officials with input from health authorities.
"We have a duty to ensure we do not lose a generation of students because of this pandemic," Abbott said. "We have an obligation to step up and make sure they are educated about reading, arithmetic, and things like that, but also they are educated in how to respond to challenges that may come their way in life. Pediatricians all recommend the best learning environment for a child is going to be in the classroom."
The Texas State Teachers Association was sharply critical of Paxton's opinion.
"We trust health experts, not the attorney general, when children's lives are at stake," the teachers group said in a statement.
Local officials have pleaded with Abbott for weeks to allow them to use tougher enforcement measures to force use of face masks and business closures. Abbott said local governments already have the authority of civil fines.
The Associated Press contributed to this report.
Concerned about COVID-19?
Sign up now to get the most recent coronavirus headlines and other important local and national news sent to your email inbox daily.