Friday was the moment of truth for Nash Wadsworth, a Midway High School senior who spent some 450 hours over the past year-and-a-half tearing apart and rebuilding a 1948 John Deere tractor.
Nash brought home the grand champion ribbon in the tractor restoration category at the Ag Mechanics Show at this year's Heart O' Texas Fair. Another team of his Midway FFA classmates won grand reserve champion for restoring a 1947 Ford tractor, and they all went home with ribbons, tools and scholarship offers from Texas State Technical College.
It turns out Midway's two entries were the only ones in this year's pandemic-constrained show. That was largely beside the point for these teenagers, who plan to move on to bigger competitions in coming months. But the biggest reward has been proving they can take on a daunting challenge and stick to it until the work is done.
"We put a lot of time into it, but it was well worth it," Nash said.
For Nash, the journey started early last year, when a North Texas man presented him a 22-horsepower tractor that had been sitting in a shed unused for 20 years. The man paid all expenses for the restoration.
"It was just dirty," Nash said. "Grease over the whole thing. We took it all apart, took the engine block apart, the clutch, the wheels, the tires, the body."
He spent more than a week using a woodblock to hammer out a stuck cylinder so he could rebuild the engine.
"I've learned about crankshafts, learned how to paint really well, just learned how mechanically it all works," he said. "I've learned how a carburetor works, how to wire a harness, how to shim the valves, how to shim the brakes."
Nash said he is hoping the experience will help him launch a career in mechanical or electrical engineering, or maybe a job in the aerospace industry.
Shawn Rejcek, a Midway FFA teacher who mentored the tractor restoration students, said Nash already had some mechanical skills and was able to help the other team.
"In him, it was basically leadership skills he developed," Rejcek said. "With the other students, it was confidence. … They had to work their way from the ground up. Their confidence in solving problems has really gone up.
"I told them, 'Once you start this you're in it for the long haul. It's at minimum a year's commitment.' They put their heart and soul into it.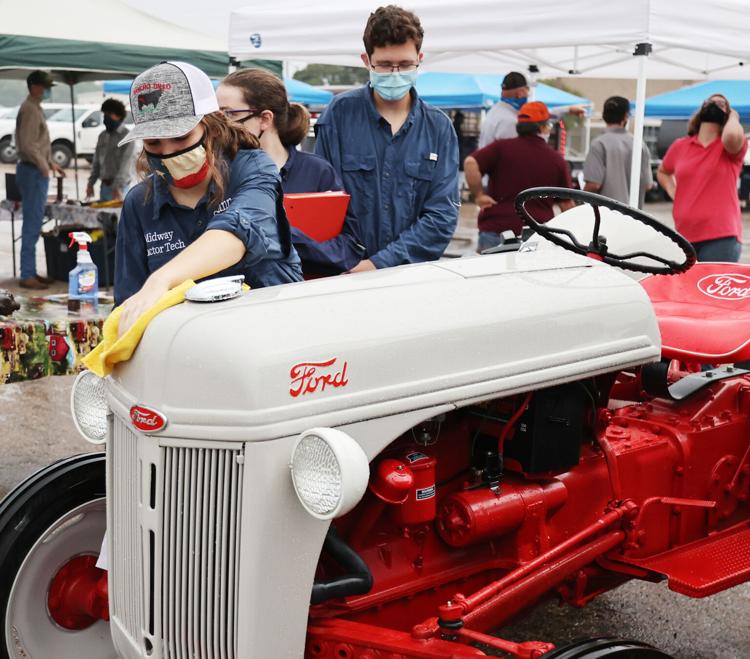 Savannah Johnson, a senior, worked with classmates Rachael Farmer and Braden Donaldson on the Ford team.
Savannah, who is from a farm family, had some experience with electrical wiring that came in handy in replacing the Ford's electrical system.
"But I had never taken apart a tractor," she said. "That's a pretty new experience for me."
Unlike the John Deere, the Ford tractor's engine was basically sound when it was opened for inspection, but the team replaced piston rings and did extensive painting and body work.
The project has given Savannah credibility to the men in her family who pride themselves on fixing farm equipment.
"I feel like I can sit there and have a conversation with my grandpa about tractors now," she said. "In my family lots of the men know what they're doing with tractors, but they never let me work with them. They'd talk down to me and say, 'Oh, you really don't know.' Now they let me do things and try to fix things. I've earned a lot of respect now that they know I know something."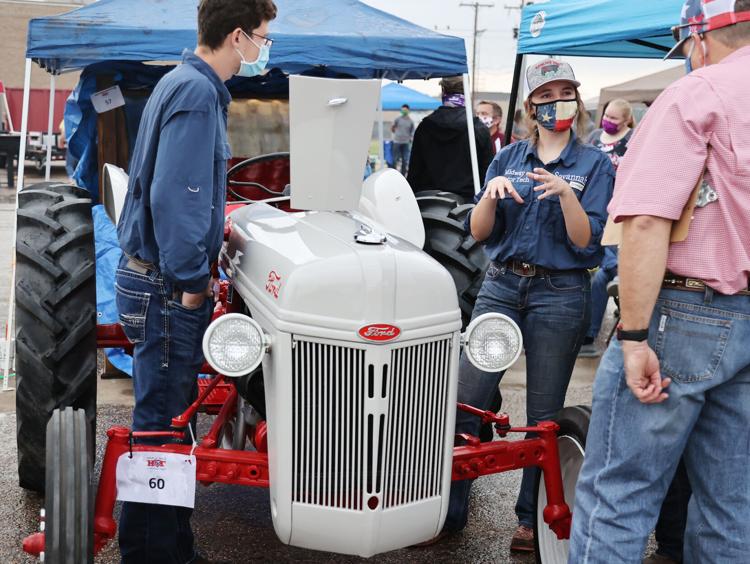 Savannah is applying to study at the University of Arkansas and setting her sights on medical school, but she expects she will grow some crops some day and will be well-equipped to fix equipment. In the meantime, her skills have paid off in everyday life.
"It helped a lot recently when my truck broke down," she said. "I was able to pull out my (voltometer) and figure out where I wasn't getting voltage."
Concerned about COVID-19?
Sign up now to get the most recent coronavirus headlines and other important local and national news sent to your email inbox daily.