More than half of all McLennan County public school districts will reopen their campuses to students this month, with the majority of their students planning to return to the classroom, contrary to the recommendation of the local health authority to delay in-person classes until next month.
Out of the 19 districts in McLennan County, 10 intend to start both in-person and virtual instruction in August, many of them smaller, rural districts on the outskirts of the county.
The exception is Midway Independent School District, the second largest district in the county with more than 8,000 students, which will open up its campuses Aug. 24 to students who wish to return to the classroom. Preliminary registration data show 60% to 70% of Midway students have opted for in-person instruction.
(Editor's note: This story has been updated to correct in-person enrollment expectations for Midway ISD.)
Local health officials last week encouraged households with family members more susceptible to COVID-19 to keep their students at home until the spread of the coronavirus slows down locally, and Waco-McLennan County Health Authority Dr. Farley Verner advised districts to reopen their campuses after Labor Day because of how widespread the coronavirus currently is in the county.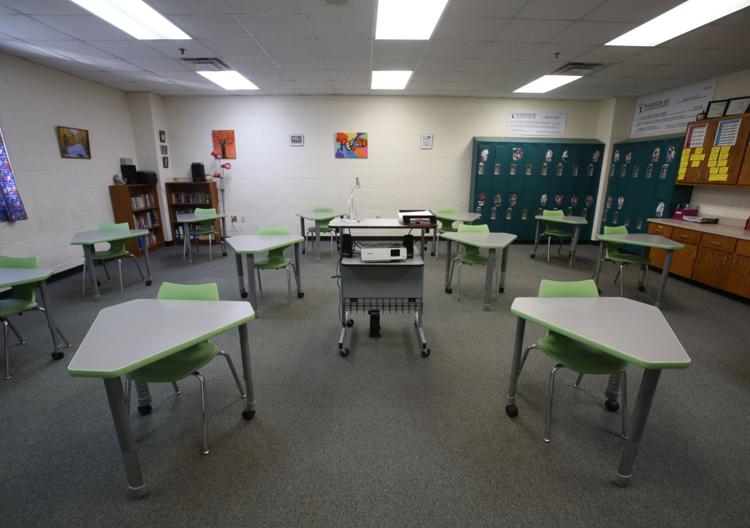 School officials who plan to reopen their doors this month seem confident they are making the right decision for their students and families, despite uncertainty around how children spread the coronavirus.
Recent research indicates the scientific community does not know whether children transmit the coronavirus less than adults, which preliminary studies suggested.
A study published in the pediatric Journal of the American Medical Association found that children younger than 5 carried high amounts of the coronavirus in their noses and throats, indicating they could significantly contribute to the spread of the virus. Findings from another new study on about 6,000 patients of all ages in South Korea suggests children between 10 and 19 are just as likely as adults to transmit the virus in their households, The New York Times reported.
Moreover, a school reopening risk assessment model developed by researchers at the University of Texas at Austin estimates by county how many students and staff will bring the coronavirus with them into their schools based on school size. For McLennan County, the model estimates between 10 and 30 people will bring COVID-19 to school with them in a school with more than 500 students. For schools with more than 100 students, the model shows between 2 and 7 people could introduce the virus to their campuses.
The Tribune-Herald surveyed all 19 school districts in McLennan County, seeking their plans to reopen schools and details on how they plan to protect students and staff from the coronavirus. Not every district responded to the inquiry.
At least eleven districts still have registration open for selecting which instructional model students want, so it is unclear exactly how many McLennan County students will return to school in-person.
Only two McLennan County school districts will phase in in-person instruction after several weeks, Connally and La Vega ISDs. Both will start virtual instruction Thursday and allow students to return to campus Sept. 8, if they wish.
La Vega ISD Superintendent Sharon Shields told the school board Thursday evening that the district will ensure it is following the recommendations of medical experts when in-person instruction starts. The Sept. 8 start date is fluid and could change depending on the level of community spread of COVID-19 at the time. La Vega has more than 3,000 students.
"During that first approximately two weeks, we will, with the help of local health authorities, evaluate the safety of opening our schools up for in-person school," Shields said. "We're going to try to keep our students and staff as safe as we possibly can. It's critical for us to do that, and we don't take that for granted. And if we err, it's going to be on the side of caution."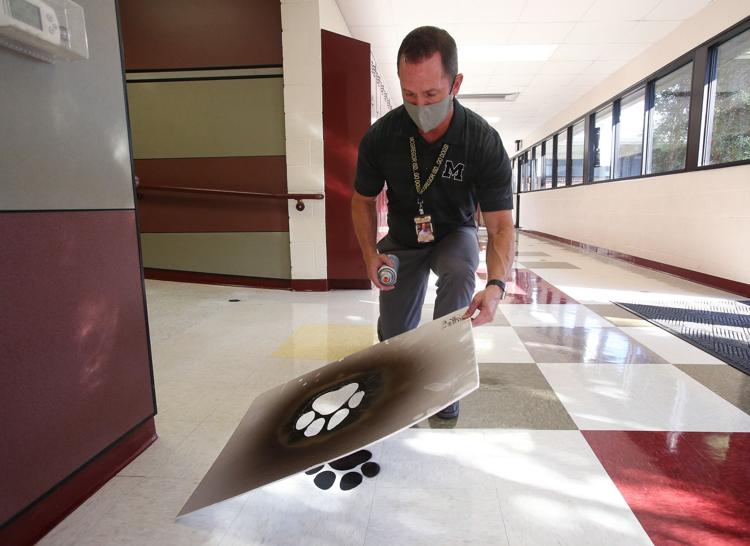 Lorena ISD, which has about 1,700 students, will be the first to reopen its schools, on Aug. 17. Students had to decide by Friday between in-person and online instruction options.
Superintendent Joe Kucera said about 80% of students are expected to return to campus. Students will wear face coverings, and once students arrive on campus in the mornings they will be directed to designated areas. Students will not be allowed to congregate in groups.
The district shifted to block schedules, where students will go to four classes a day, Monday through Thursday, to limit hallway traffic. Students will go to all eight classes on Fridays, but hallway and class releases will be coordinated to limit movement, Kucera said.
"It has been a big team effort, and our maintenance staff, teachers and administrators have been a big part of this process," Kucera said. "One of the biggest things we've done so far is we've added hand sanitizer stations to every classroom, every school bus. We've bought standalone hand sanitizer stations for front doors, all entry points for students and staff, and we are going to water-fill stations instead of fountains on all of our campuses."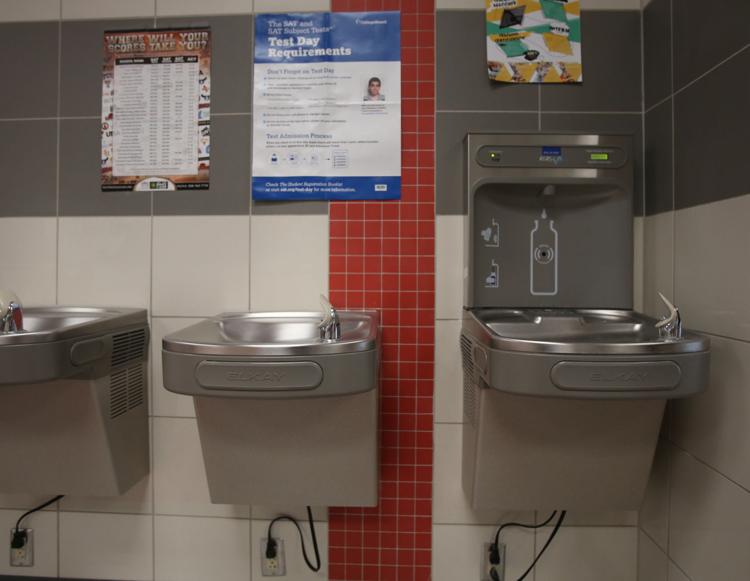 Gholson ISD will start both in-person and remote instruction Aug. 19. The rural district has about 250 students, with one class per grade level. Superintendent Heather McCartney said although the district has established plans and protocols on reopening and on what to do if a student or staff member tests positive for COVID-19, those plans could change if the guidance from the state shifts again.
After local health authorities started issuing orders to delay the start of in-person school until after Labor Day, Texas Attorney General Ken Paxton issued an opinion letter stating local health officials do not have the authority to close schools solely to prevent a future outbreak of the coronavirus.
That pushed the decision on when to reopen schools into the hands of local school officials. Paxton's guidance letter on schools came amid fierce debate among local governments, health officials, parents and teaches as to when and how schools should open in a state that has become one of the nation's hot spots in the pandemic.
Paxton's letter sent school districts scrambling to check its impact on their decisions. Officials in McLennan County decided Paxton's opinion, in addition to new Texas Education Agency guidance that followed, rendered the local public health order "ineffectual," so they rescinded it. The Waco-McLennan County Public Health District is still urging local schools to delay the start of classes.
Midway ISD Superintendent George Kazanas said sometimes it felt like school districts were a "volleyball, going back and forth, back and forth" in a game with the state changing guidelines almost weekly in July. For that reason, the district's plans remain fluid.
Waco ISD chose to start school, in-person and remotely, Sept. 8 so staff would have time to work through the issues that arose in the spring with remote instruction and to put protocols in place for in-person school, essentially overhauling the school system for the "most unusual school year we might ever have," Superintendent Susan Kincannon said.
While Waco ISD has a district-wide plan in place, many decisions on how to implement that plan will be up to principals because each campus is different, Kincannon said. Administrator have spent the past week and will spend this week walking campuses with principals, instructional specialists, facility staff and others to work through the logistics of social distancing in hallways and classrooms, class sizes, when teachers need to be on campus and more.
District Chief of Staff Kyle DeBeer said Waco ISD took TEA's guidelines as more of a starting point and has gone beyond those requirements in many regards, including doing daily temperature checks and symptom screening for students and staff and requiring all staff and all students, regardless of age, to wear face coverings.
DeBeer said the state's guidelines on social distancing are fuzzy, but Waco ISD will try to create as much space as possible in each classroom, which will be determined by how many students select in-person instruction. The district is encouraging families to make their selections now so the district can plan. Families can switch from in-person to remote until Aug. 25, even after registering.
Waco ISD will continue to follow the local COVID-19 situation closely as Sept. 8 approaches, remaining in contact with local health officials. If necessary, the district could start the school year with all remote instruction, DeBeer said.
"Right now, any time you bring a group of people together in-person, whether the setting is a school or anywhere else, there's some risk in it," he said. "What we're trying to do, within the parameters that the state has given us, is to mitigate that risk as much as possible."
Tribune-Herald staff writer Kristin Hoppa contributed to this story.
Concerned about COVID-19?
Sign up now to get the most recent coronavirus headlines and other important local and national news sent to your email inbox daily.