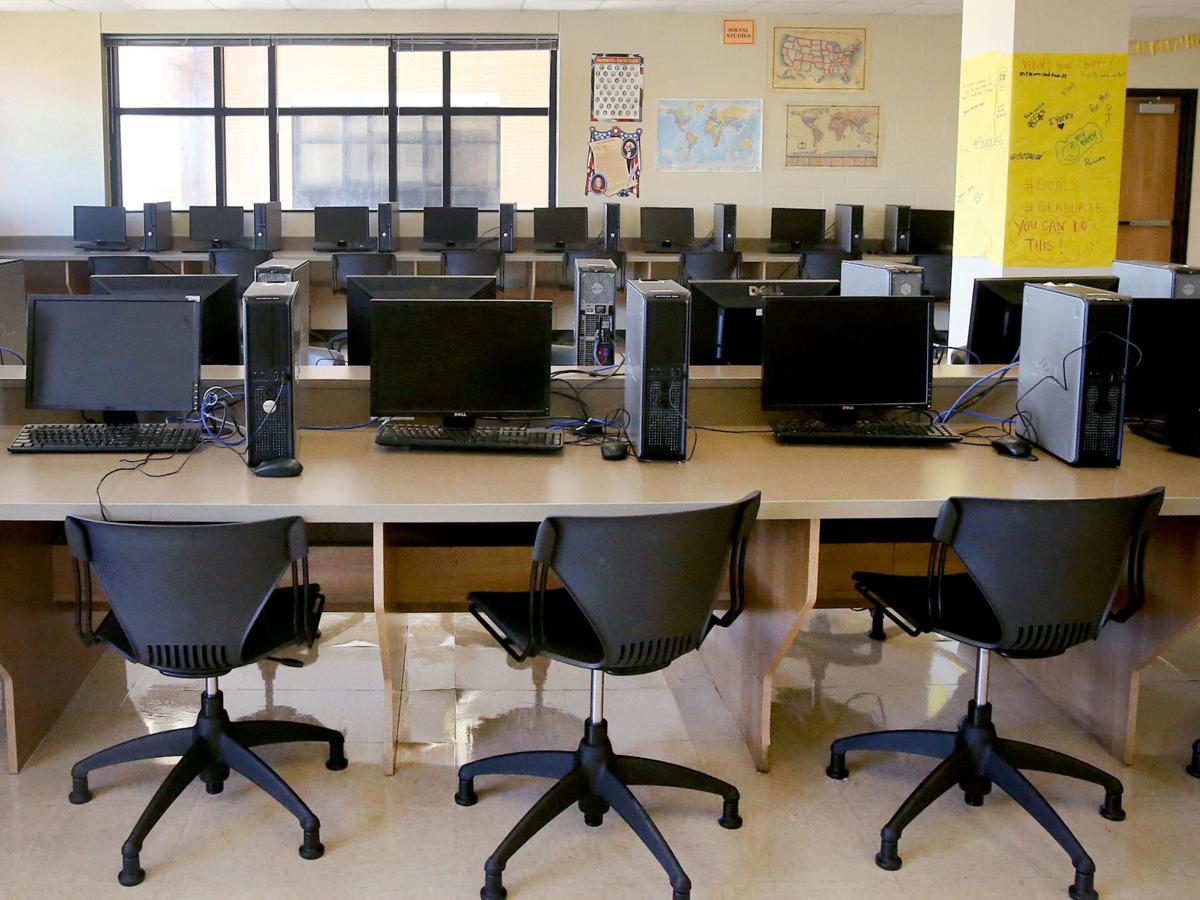 With the novel coronavirus continuing to spread in McLennan County, it remains too risky for students to go back to school in-person next month, even as signs emerge that the recent wave of cases appears to be stabilizing, local officials said Wednesday.
Dr. Farley Verner, health authority for the Waco-McLennan County Public Health District, issued an order Tuesday delaying in-person classes and extracurricular activities at all K-12 schools in the county until after Sept. 7. The delay is the only way to get the virus under control, Verner said Wednesday during a weekly press conference with other local officials.
"The pandemic has certainly profoundly affected us in many ways," Verner said. "Parents will definitely (be affected) by a delay in returning to in-person schools, along with other factors we certainly considered. The overarching concern remains the public health, and the decision was made on that basis."
Verner said the public health district will have weekly meetings with school administrators to discuss developments and safety strategies.
Waco Mayor Kyle Deaver said Verner has been a trusted advisor to him, McLennan County Judge Scott Felton and the Waco City Council.
"As mayor during this pandemic, I and your city council have been faced with many difficult decisions, so I definitely appreciate the difficult decision Dr. Verner had to make, regarding the order to delay schools' in-person start," Deaver said.
The city fired Brenda Gray as director of the public health district Tuesday, but Deaver said her firing had nothing to do with the order to delay in-person instruction at schools. He said it would be inappropriate for him as mayor to comment on the situation with Gray, because the director reports directly to City Manager Bradley Ford, who made the decision.
"The timing of those two items were completely coincidental," Deaver said of the firing and the order on schools.
In an interview after the press conference, Ford said Assistant City Manager Deidra Emerson will serve as interim health district director and oversee the hiring of the new director. Emerson is the assistant city manager who oversees the health district. Ford provided little detail on the decision to fire Gray, who did not return calls from the Tribune-Herald after the announcement Tuesday.
"During this pandemic it is critical that everybody at the city operates as a well-coordinated team to address COVID-19," Ford said. "After careful consideration and over time it became apparent that a change in management at the health district was necessary to achieve that goal."
Verner said as hospitals and other health care workers try to keep up with the sharp increase in demands, any continued increase in cases would be "poorly tolerated" by the system.
"Currently in McLennan County we're experiencing a dramatic increase in community spread which has resulted in a severe surge of COVID-19 cases," Verner said.
Other countries
Verner said experts can only estimate what effects reopening schools would have on a community, based on the results seen in other countries. Denmark and Finland were able to, but South Korea, Israel and China had to re-close after cases started spiking again.
"The reopening of schools can reasonably be expected to result in some increases in cases in the community," Verner said. "Children are less likely to transmit infection than adults, but new cases will occur and then contribute to household spread and community spread."
He said the county has seen an unexpectedly high number of cases in school-age children — 332 cases, or 12.8% of the total. He also said children are more likely to have an asymptomatic infection, making them much less likely to be counted in the total number of cases.
"Bringing together students, teachers and school staff in a setting where, although every effort to social distance is being made, it's still a setting where it's difficult to maintain effective social distancing," Verner said. "Extracurricular activities bring together students, family and friends in a setting where social distancing and mask use can reduce the risk of transmission, but not prevent it entirely."
Verner said grandparents who live with their grandchildren would be especially at risk at reopening. Deaver later said more than half of the grandparents living in the county are responsible for caring for their grandchildren, adding to the risks involved with reopening.
"While it's important to recognize that children act as carriers of the virus to health-vulnerable individuals, children themselves, for the most part, are not the most at risk for severe disease," Family Health Center Director Dr. Jackson Griggs said.
Griggs said children who are less than 1 year old are the most likely to become severely ill.
Deaver said since June 1, new cases peaked on July 6 and 7, but the rolling average number of new cases has dropped from 150 to 100 since then.
"In reality we probably are slowing it, but what we don't need right now is some new event that would cause that to reverse," Deaver said. "We need to get it under control as quickly as we can."
He said the decrease is a "good sign" since changes in the number of hospitalizations and deaths tend to mirror the number of cases on a seven to 10 day delay, but shouldn't be considered a trend yet.
"Our hospitals are stressed from a staffing standpoint, primarily from a nursing and other professional's standpoint," Deaver said. "We have good coverage from doctors, but we are definitely starting to strain the capacity of our nursing staff."
'Leveling off'
According to Griggs, McLennan County's measure for how many people an infected person is likely to spread the virus to has decreased to 0.9 after reaching a height of more than 4. Any number less than 1 mean spread is slowing.
"The level of COVID-19 activity appears to be leveling off, possibly decreasing," Verner said. "It's still at an unacceptably high level."
Verner said people who are contracting the virus are most likely doing so through social contacts, close family and friends, rather than from someone they do not know.
"In situations where you may feel safe, the compliance and acceptance of mask use falls off, and that's a higher risk situation," Verner said.
He said social distancing and masks are helping, but some people are still getting sick through general community spread and don't know who they caught it from. Verner said diligent use of masks, social distancing and hand-washing in all situations are still the only way to combat spread.
Concerned about COVID-19?
Sign up now to get the most recent coronavirus headlines and other important local and national news sent to your email inbox daily.