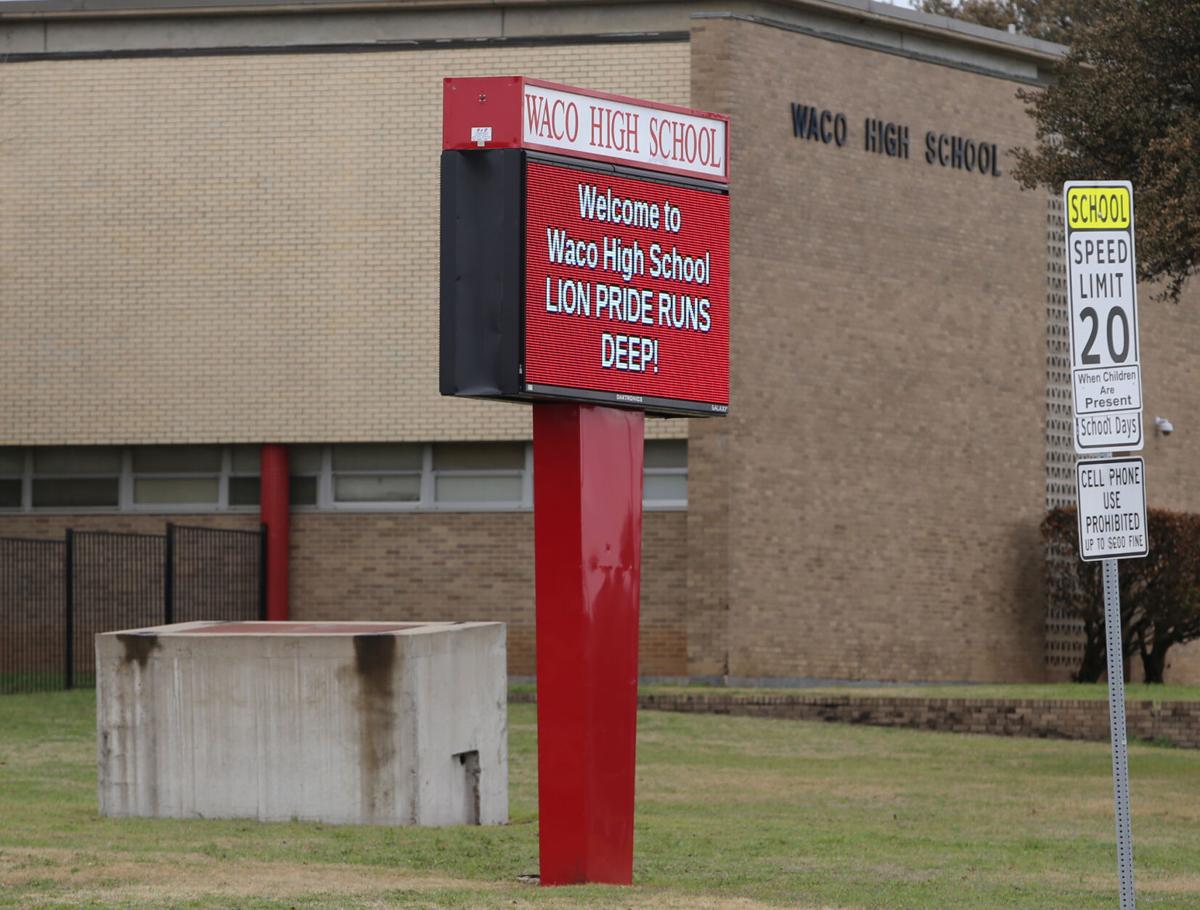 Replacing or completely renovating Waco High School could cost more than $125 million, but maintaining the current facilities over the next decade would not be cheap either, a consultant told a community advisory committee Monday.
Austin architectural firm O'Connell Robertson presented some 80 members of the Waco Independent School District's long-range facilities community advisory committee an overview of needs and options for Waco's high schools, focusing on Waco High.
The firm and the committee explored the possibility of renovating buildings on the 1960s-era campus or building new facilities on district-owned property nearby. The consultants also provided estimates for the cost maintaining the status quo, gradually replacing mechanical systems, roofing and other building components over the next 13 years. That cost could total $75 million, they said.
Monday's meeting was the fourth of eight planned meetings for the committee, charged to create a facilities master plan for the district with a possible bond election in the fall to fund some of those projects.
O'Connell Robertson representatives outlined four options for addressing the high school's building needs: maintaining the existing complex, renovating the complex, replacing the high school building while retaining the current performing arts center at the current location and building a brand new school at a new site.
The latter option, which would require more than 80 acres of land, isn't being considered due to the district's lack of a property that size and the cost to acquire it, said superintendent Susan Kincannon in an interview before the committee meeting.
Part of the architectural long-range study has projected district school enrollments and capacities to the school year 2030-31. While it found that estimated enrollments would not surpass present building capacities at that time, the district needs to consider the condition of several of those school buildings as a matter of equity within the district, Kincannon said.
Students at newer facilities such as University High School and Cesar Chavez Middle School have a different learning experience and environment than their counterparts at Waco High and Carver Middle School and part of the facility study will aim at equalizing those opportunities, Kincannon said in the interview.
Waco High has some classrooms smaller than state recommendations, as well as a small weight room for athletics and a band hall in need of improvement. As far as districtwide needs, replacing portable classrooms on many campuses, elementary gymnasiums, upgraded common areas such as cafeterias and adapting facilities to allow advanced and innovative instruction are other considerations, she added.
In Monday's presentation, the Austin consultants showed examples of area schools demonstrating the concepts of renovation and replacement. Austin's Ann Richards School for Young Women built a new building replacing its older one on its existing 14.6-acre campus over a 28-month period. Westwood High School in Round Rock ISD renovated its building in four phases spanning 15 years, two bond issues and three principals.
Deena Cornblum, Waco ISD assistant superintendent for curriculum and instruction, said more flexible learning spaces such as classrooms and common areas would allow varied instruction that could help students learn collaboration and creativity, qualities viewed as necessary skills and ability for a changing economy.
Estimates for renovating a high school ran between $125 million to $155 million, while replacing one could cost between $140 million and $150 million, according to the presentation.
Committee members saw proposals that would use property made available in a recent land swap between McLennan County, the city of Waco and the WISD that would put a new high school building on property between 42nd Street and New Road.
The committee's next meeting, scheduled for March 22, will address middle school needs with elementary schools the concern for the April 12 meeting.