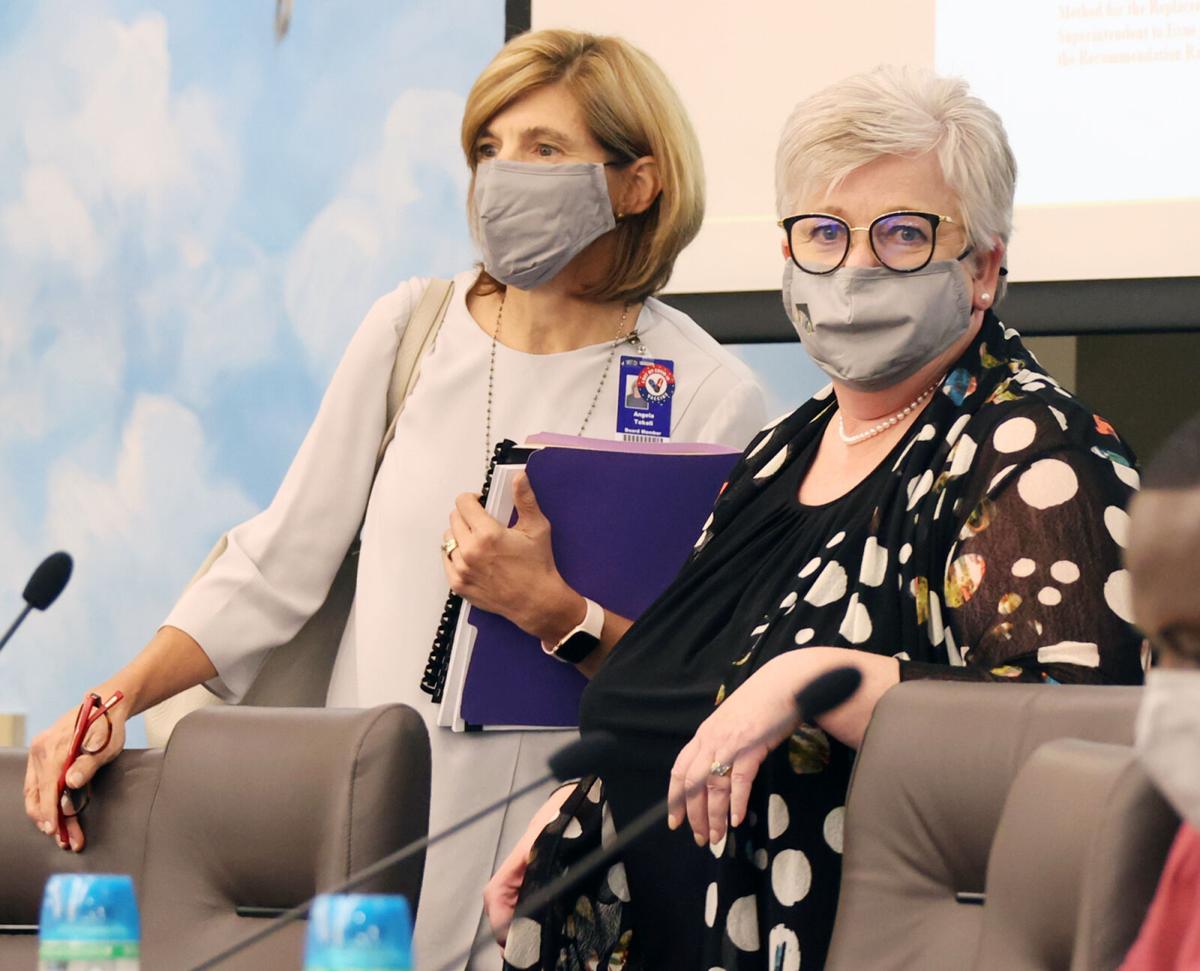 Texas Attorney General Ken Paxton made good on his threat to take public entities that adopted masking rules to court Monday, suing four Waco-area school districts and claiming the state will suffer "irreparable harm" unless a Waco judge issues an injunction blocking mask mandates.
Paxton alleges in the suit, filed in Waco's 414th State District Court against Waco, Midway, McGregor and La Vega school districts, that the defendants are "deliberately violating state law."
The suit asks Judge Vicki Menard to set an expedited hearing on the state's application for a temporary restraining order and a temporary injunction that seek to block the four districts from requiring that masks be worn in their schools. Menard has not set a hearing.
"In flouting GA-38's ban on mask mandates, Defendants challenge the policy choices made by the State's commander in chief during times of disaster," the suit states. "But the Texas legislature made the Governor — not a patchwork of county judges, city mayors, superintendents, or school boards — the leader of the State's response to and recovery from a statewide emergency."
GA-38 is a statewide order, issued using statewide emergency powers, with a statewide legal effect, according to the lawsuit.
"It has the force and effect of state law, and state law preempts inconsistent local law," the suit states. "Defendants disagree with Governor (Greg) Abbott's policy choice. But Defendants must recognize the fact that they are not above the law."
Waco Superintendent Susan Kincannon said in a statement Monday that she is not interested in politics — she is focused on taking care of kids. She said WISD will "respond accordingly" if and when it is served with the lawsuit.
"In the meantime, two things are clear," Kincannon said. "Courts across the state are deeply divided over whether the mask provisions of the governor's executive order have the force of law. More importantly, since requiring masks in all Waco ISD buildings, the number of students and employees reporting that they have tested positive for COVID-19 has decreased significantly."
Midway ISD spokeswoman Traci Marlin said she has written to the attorney general's office multiple times requesting the district's removal from the mandate list. She said River Valley Intermediate School officials requested the school district strongly encourage masking because of the high number of cases on campus so early in the year, but the request was never a mandate. The district's website has reminders that the masks aren't mandatory, Marlin said.
"It's just frustrating to have criticism from some people for not having a mask mandate, then get listed as having one," Marlin said.
Officials from La Vega ISD and McGregor ISD did not return phone messages and emails Monday.
The four Waco-area school districts join the Elgin, Galveston, Richardson, Round Rock, Sherman and Spring school districts as lawsuit defendants. Paxton sued those six districts on Friday for requiring students, teachers, school employees and visitors to wear face coverings while on their premises, which Paxton dubbed "unlawful political maneuvering."
"If districts choose to spend their money on legal fees, they must do so knowing that my office is ready and willing to litigate these cases," Paxton said in a statement. "I have full confidence that the courts will side with the law — not acts of political defiance."
Dozens of school districts across the state have defied Abbott and issued mask mandates.
Abbott had called on Texas lawmakers to pass a bill that would stop school officials from requiring students, teachers and other school employees to wear face coverings. However, the concept was not adopted by the Legislature.
The Texas Disaster Act of 1975 gives the governor the authority over the state's emergency response and is designed to "mitigate the damage, injury, and loss of life and property" resulting from a disaster and to "provide a setting conducive to the rapid and orderly restoration and rehabilitation of persons and property affected by disasters," according to the lawsuit.
The executive order seeks to "create a uniform response to the COVID-19 pandemic, one that gives individuals the autonomy to make personal health decisions free from government control," the lawsuit states.