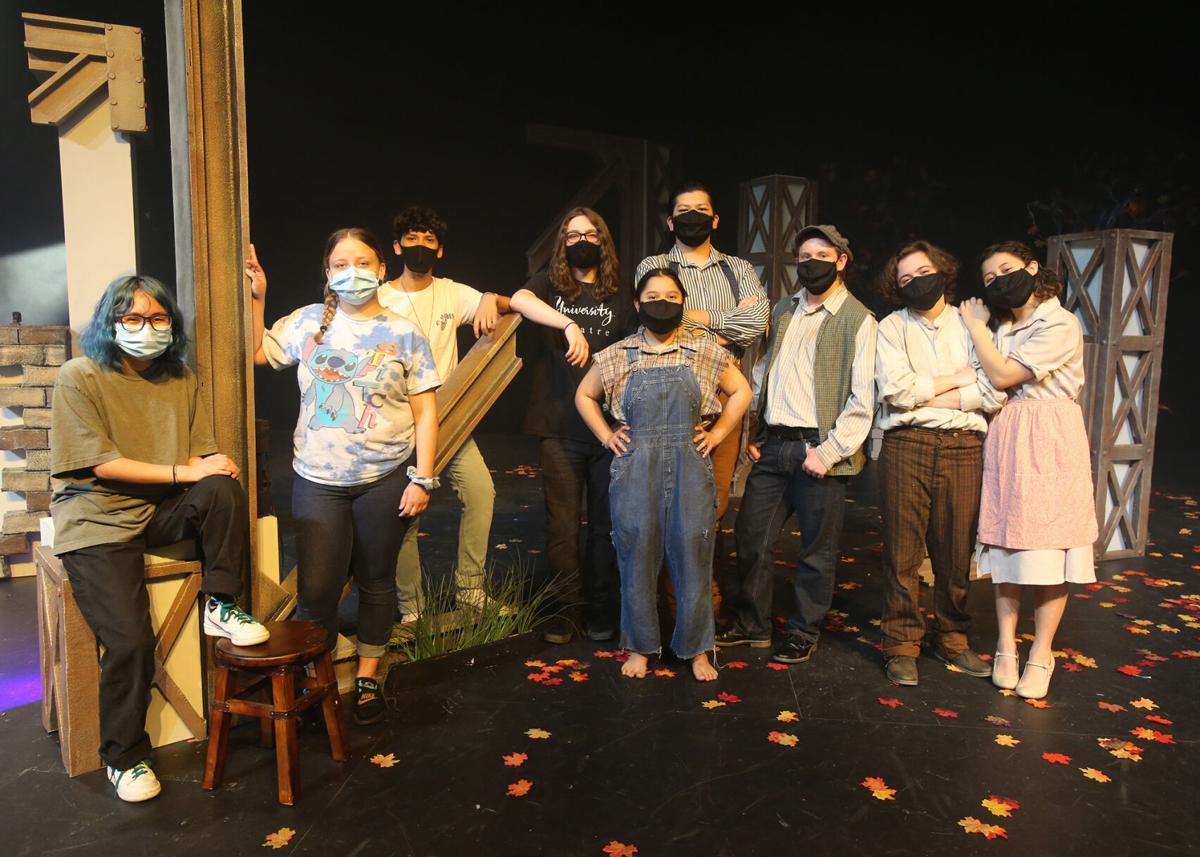 University High School's One-Act Play cast and crew, pictured here before a dress rehearsal last week, have advanced to state competition performing "The Trestle at Pope Lick Creek."
They advanced from a regional contest in Frisco this week and will compete in the state finals April 30 and May 1 in Round Rock.
Seen here are Marisella Suarez (from left), Hilary Presley, Osvaldo Gonzalez, Bradley Kellum, Nancy Quezada, Jerrado Garcia, Jonathan Rose, Tyler Mitchell and Bianca Lomeli Contrepas.