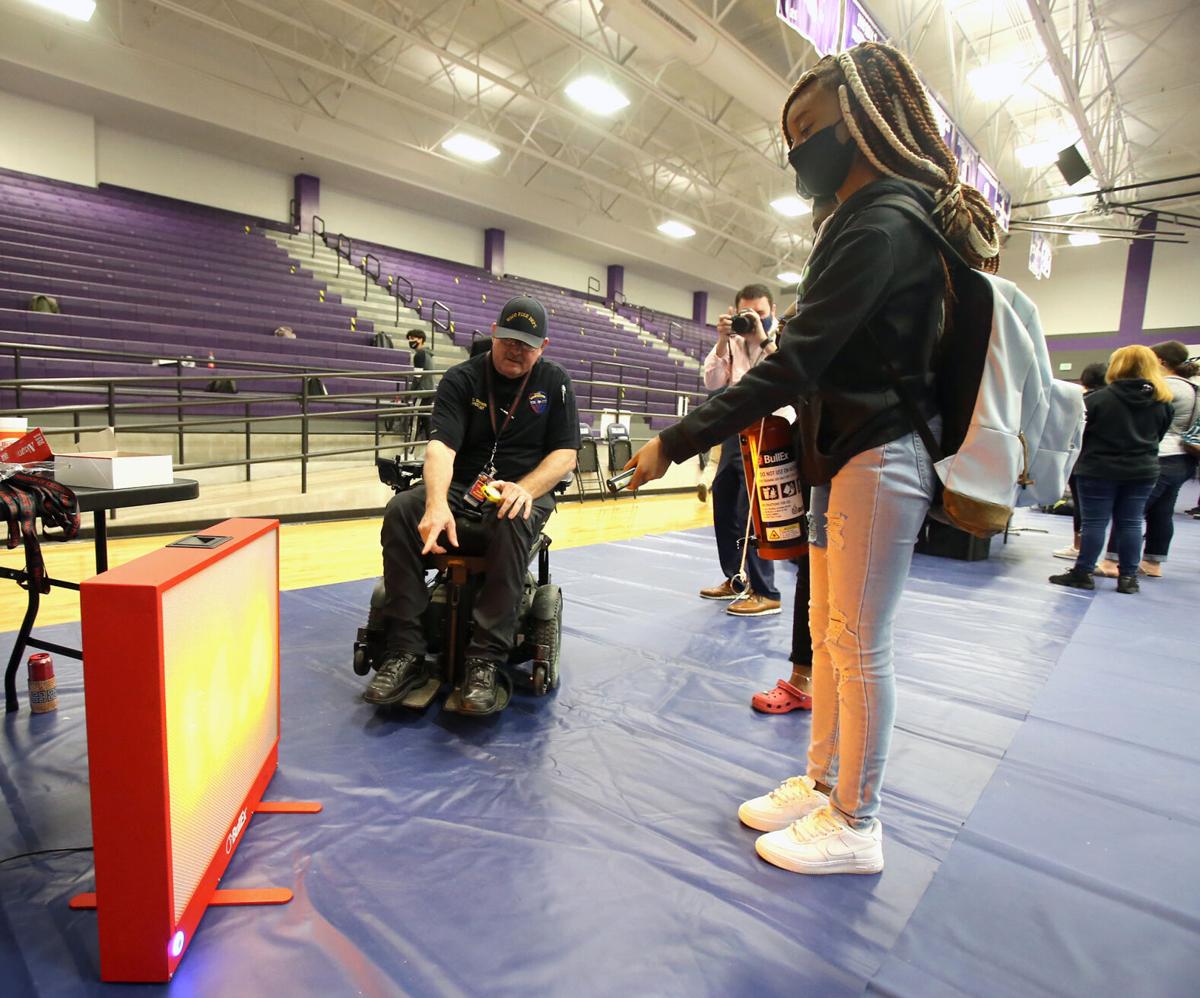 Students at University High School got to board fire trucks and ambulances Thursday as first responder agencies made the case for a career in public safety.
First Responders Career Day gave students a hands-on look at what fire, police and EMS responders do, and connected them with local agencies that are looking to expand their pool of recruits.
"It gives them a chance to see what first responder agencies are out there and meet the professionals," said Jefferson Gunn, a career and technical education teacher who organized the event.
Gunn, a former paramedic, reached out to his contacts at American Medical Response and was also able to bring in the Waco Police Department, the Waco Fire Department, Department of Public Safety, and McLennan County Sheriff's Office.
He said students expressed that they found first responders to be more approachable then they had originally thought.
Erika Pevia, a junior, said the fair helped her understand first responders in a positive light.
"To get to know what their intentions are," Pevia said. "Sometimes you hear other things from people saying bad things about them but now you get to know them and their background from talking to them."
Heather Schmidt, operations manager with AMR, said that events like the First Responders Career Day are important because it lets students learn additional options that they might consider after high school besides college. She said the initial training for an EMT is six months.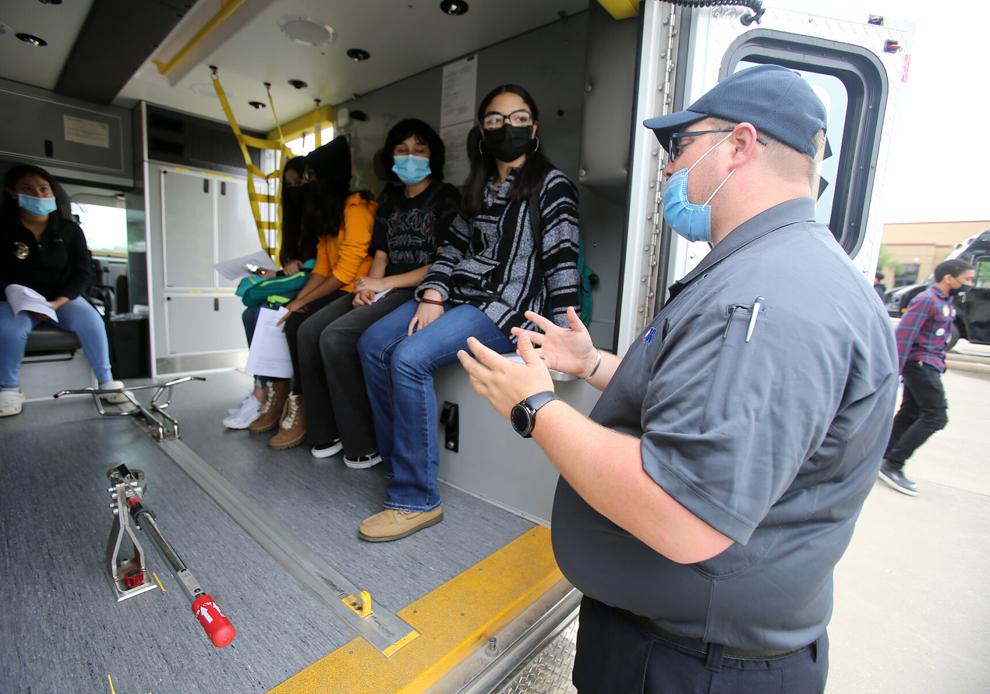 "It's really important to us that we let the students know what is available to them when they get out of school," Schmidt said. "Not everyone can necessarily afford college or wants to go to college so this is a really excellent career path for those who are not interested in that."
Jessica Zavala, a junior at University High School, said that learning from people who have first-hand experience was useful for students weighing their career choices.
Garth Goodwin, Fire Prevention Specialist with the Waco Fire Department, said that the event is also a great way to start piquing the interest of local students.
"We are also out here recruiting to see if we can spark a little interest in somebody, talk about a career," Goodwin said.
While the fire department doesn't hire students straight out of high school, interested students can get precertified at McLennan Community College through a fire program and then begin working for the fire department.
"We try to ... get them a little bit interested and show them the fun side to it," Goodwin said.
Officer Garen Bynum, Waco police spokesman, said the department wants to begin talking to students about careers in middle school or high school.
"We also have hopes in being able to recruit some of them to one day work for us," Bynum said. "Part of the truth behind it is that, at least from the police side of it, is that to be an officer you have to be 21. But what we can do is talk to them now and build an interest in law enforcement and guide them in a career path that would bring them back home."
Hiring locally is the goal for many agencies.
"I like to hire the local guys," said Goodwin, the Waco fire official. "I would rather we hire everybody from our community because it is our community and this is the best way to do it. To go out to local schools and get the young people interested in it."
Officer Sofie Martinez, who serves as the Waco Police Explorer Advisor for the Waco PD, called the event a success.
"We've given out all of our junior police academy applications," Martinez said proudly.
Martinez said she wants students to get to know officers.
"It is important, especially now with how the police are being portrayed, for the kids to see us and to see that we aren't a threat to them," she said. "We are here, we get this job because we are out to look after them and that we are approachable. We are people just like them ... past that uniform, past that equipment, we are people just like them and we want to make ourselves as approachable as possible," Martinez said.