While Waco Independent School District board incumbent Robin Houston sees promise in the way the district currently operates, her challenger, Waco Fire Department Lt. Keith Guillory, believes change is necessary for all students to succeed.
Waco voters will elect new representatives for the Waco ISD board Nov. 3, including the second at-large seat on the board. The Tribune-Herald is interviewing candidates for all races.
The coronavirus pandemic postponed the May election that would have determined the outcomes of the three Waco ISD school board races up for votes this year: the District 3 seat and the two at-large seats, one of which is for the remainder of an unexpired term.
When former board President Pat Atkins stepped down last year after 17 years on the school board, the remaining board members appointed Houston, 49, to fill the seat until the next election, instead of calling a special election. Atkins had been reelected in 2018, leaving two years in his three-year term.
Guillory, 41, filed to run against Houston, an attorney who represents children in Child Protective Services cases and other juvenile matters. The winner in November will serve through May and face another election to hold onto the seat.
Both Houston and Guillory acknowledge student success is the highest priority for Waco ISD, but Guillory said the school district has a "foundational issue" in that many students in third grade and below are not reading at or above their grade levels, which has a "rolling effect on student frustration, focus, conduct issues and teacher frustration."
Waco ISD's 2018-19 state report card shows 28% of third grade students read at grade level or above, according to the Texas Education Agency.
"This means nearly 75% of our students are being miseducated and are going into middle school and high school with the inability to read properly," Guillory said. "Our teachers and principals are inheriting students who can't perform at grade level but are still expected to be held to testing standards with their jobs on the line."
The low literacy rates are reflected in Waco ISD's high dropout rate, which is greater than the state average, Guillory said. If elected, he wants to develop a plan with the other board members to pour available resources into increasing literacy efforts in the foundational grade levels, pre-K through third.
Waco ISD's dropout for the 2017-18 school year hit 5.4%, the most recent data available from the TEA. The state average that same year was 1.9%.
"Not giving our students proper literacy skills in their early years is depriving them, a large percentage of whom are students of color, of their basic rights to a quality education. We must do better," Guillory said. "We must fix the foundation."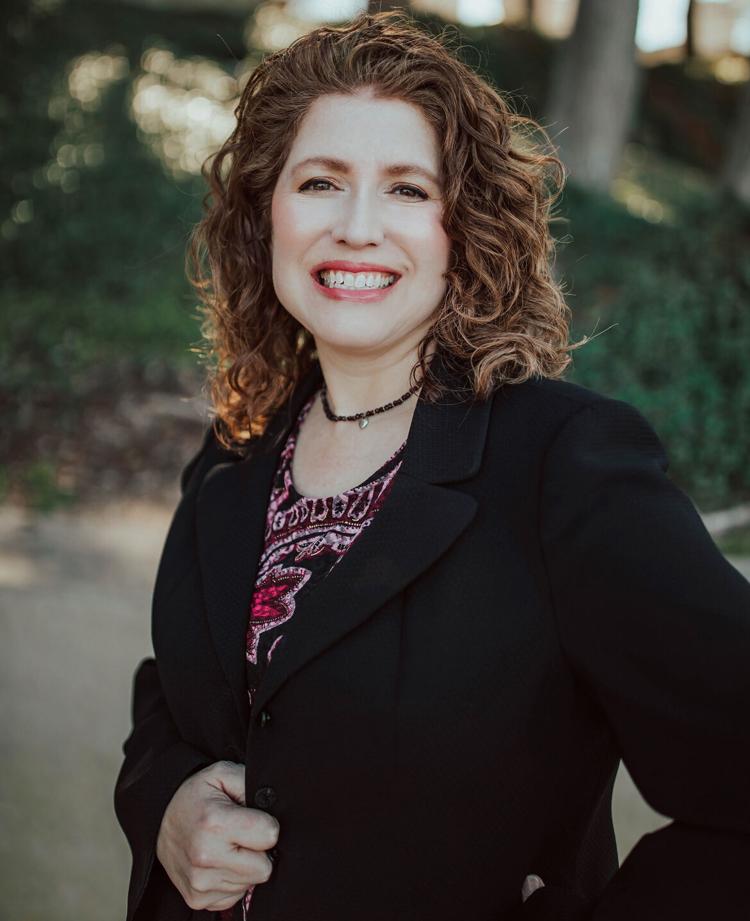 Houston identified a different issue for Waco ISD — teacher retention and training — that she believes is essential to student success. She said teachers need the board's support and the board needs to ask them for input on what that support should look like.
"Teachers increasingly are called upon to not only be excellent educators, but to also be experts in technology, testing techniques and counseling," Houston said. "During the last two budget cycles we have worked hard to give our teachers pay raises while still being conscious of our taxpayers. Teacher retention has improved in spite of the pandemic. Our teachers have shown amazing adaptability during these last few months. It's our obligation to make resources available."
For the 2018-19 school year, Waco ISD had a teacher turnover rate of 25.9%, significantly higher than the state average of 16.5%, according to the TEA. More recent data is not yet available.
When asked how the shift to remote learning in the spring went, both candidates said the district did the best it could, considering the unforeseen coronavirus pandemic. Houston said her child who attends school in the district struggled with the new platforms, like many other students, and she knows the district lost some educational ground with students, as well as engagement.
Guillory, who has two students in the district and one who graduated from Waco High in the spring, said principals, teachers and staff "responded with heart and grace," using the tools available to them. But, he said, the shift to remote learning led him to believe that even more students fell behind in their education after speaking with several teachers who are having to teach below their grade level this fall.
"The district wasn't just unprepared for COVID-19, it was unprepared for any disaster that would've required any type of remote learning," he said. "We have the resources within our city to properly build out a remote platform for our students and teachers, and we need to get this done in the immediate future."
Houston, who was on the board making these decisions for the spring and fall, said ever-changing state guidance this past summer hamstrung the district's ability to plan for the fall semester, but once the board had direction, Waco ISD moved forward by establishing protocols for in-person and remote school. The district surveyed families during the summer to "get a pulse" on how many students would return in-person versus remotely and purchased enough devices for every student.
"Even given all of this planning, I think that it has been rough on both teachers and students," she said. "It has been a lot better than the spring thanks to the tireless efforts of our teachers, staff and administration, but there are definitely some issues that still need to be addressed."
About 91% of the district's 14,500 students are considered economically disadvantaged. About 60% of the district's students are Latino, 28.5% are Black and 8.7% are white, according to the TEA.
Asked how Waco ISD could better help Black, Latino, indigenous and Asian students succeed in the face of inequities that emerge in school for them more than for their white peers, Guillory said the answer goes back to building strong readers before students leave third grade.
"A proper education will close the educational and opportunity gap that we see in the district," he said. "The young people across our nation have awakened, and they're now asking to be empowered and heard. Our young students are smart and brilliant. They know what they need. They know what they want. They can see when you care or when you don't care, and they can see when they're being cheated. It's time that we give our students a place at the table to speak."
If elected, Guillory said he wants two students, elected by students, to serve as student representatives to the school board to "listen and empower the students in our district."
In response to the same question, Houston said inequity in education is not a new issue but that it is one Waco ISD takes seriously. The district provides low-cost-to-free dual credit college courses, as well as various job training opportunities for students who want to pursue a career or college after high school.
"The tragic events of late present an opportunity to have tough conversations about creating more equity in our classrooms," she said. "Community outreach and input at our neighborhood schools is also key. The district has taken steps to address disproportionality, but it is an area where vigilance and improvement will always be needed."
Early voting for the Nov. 3 election starts Tuesday and ends Oct. 30. The deadline to get a ballot-by-mail application to the county elections office is Oct. 23.
Concerned about COVID-19?
Sign up now to get the most recent coronavirus headlines and other important local and national news sent to your email inbox daily.