Waco High School will not resume its in-person classes until after Thanksgiving week because of a large number of teachers sidelined by the resurgent COVID-19 outbreak, school officials announced late Friday.
Waco High was set to reopen its campus Monday along with University High School after they closed this week because of staff shortages. Waco Independent School District arranged for COVID-19 testing at both campuses Friday in preparation for a return to school.
But as of Friday, it appeared more than 20 Waco High teachers would be unable to show up for in-person classes next week because they tested positive for the virus or were in quarantine, Waco High School Principal James Stewart said in message Friday to families and staff.
"The number of employees who are out next week would make it difficult to adequately supervise in-person students and safely re-open the campus for in-person instruction," Stewart wrote. "With that in mind, we made the decision to extend remote learning for all students through Thanksgiving Break."
G.W. Carver Middle School, which shifted to online-only learning Nov. 5, also will not reopen its doors until Nov. 30 because of the pandemic. Lake Air Montessori Magnet School reopened Thursday and Indian Spring Middle School reopened Friday after weeklong closures.
The district is testing all campus staff before reopening each school. Waco ISD offered free rapid testing to students this week at Lake Air and Indian Spring before moving on to set up testing sites at the high schools Friday.
The Texas Education Agency has supplied 10,000 rapid nasal-based tests to Waco ISD, and district spokesperson Joshua Wucher said the district ultimately hopes to test at all campuses.
"If we're identifying someone who wasn't in quarantine, then if they tested positive it could help us cut off a potential line of transmission when school is resuming," Wucher said.
Since Nov. 4, the district has administered 609 tests to students and employees at the affected campuses, with 31 returning positive, Wucher said. Not everyone who tested positive had been on-campus during their period of infection.
As of Friday afternoon, the weekly total of known COVID-19 cases in Waco ISD was 33, according the Waco ISD COVID-19 dashboard. The dashboard counts adults and children who were positive while physically present at a campus.
Meanwhile, Connally ISD on Friday switched to online-only learning until after Thanksgiving week for its high school and junior high schools, and Rapoport Academy announced it would do the same starting Monday for grades 5-12.
The Waco-McLennan County Public Health District on Friday reported 178 new cases of COVID-19 in McLennan County residents, bringing the total to 11,956, with 1,138 considered active. The death toll remained steady at 168.
How COVID-19 is impacting children around the world
30 ways COVID-19 is impacting children around the world
Millions of children miss out on school meals
Asylum hearings for immigrant children go digital
COVID-19 affects children's social development
High schools cancel graduation ceremonies
Students lack technology to complete classes online
More than 220 million children confined to homes in China
Children show what they miss most in drawings
Child abuse goes undetected in the US
Spain bans children from leaving their homes
Orphanages face staff shortages
Adoptions from China come to a halt
Foster children have nowhere to go
Kids' screen time skyrockets
Children face greater risk of obesity
Hand sanitizer poisons children
Childhood vaccinations are scaled back
Hats in Chinese school uniforms keep kids distanced
Children are regressing
Estonian children receive 'thanks' from president
Coronavirus pushes kids into extreme poverty
Remote learning students are receiving less teacher attention and support
Children are at risk of permanently dropping out
COVID-19 income loss is tied to household violence
Children with disabilities lost access to health care
Exacerbated poverty leads to food insecurity
In America, 60% of households with children lost income
Risks for in-person school disproportionately impact children of color
Children's behavior is taking a hit
Parents may be delaying non-COVID-19 medical care
Children now make up 10% of US COVID-19 cases
Remote learning students have more work but fewer challenges
Pandemic-related school closures will affect children for decades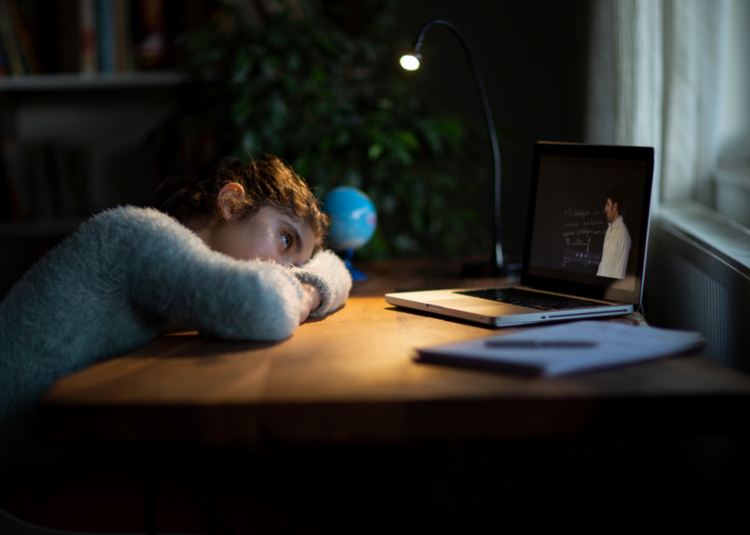 Concerned about COVID-19?
Sign up now to get the most recent coronavirus headlines and other important local and national news sent to your email inbox daily.