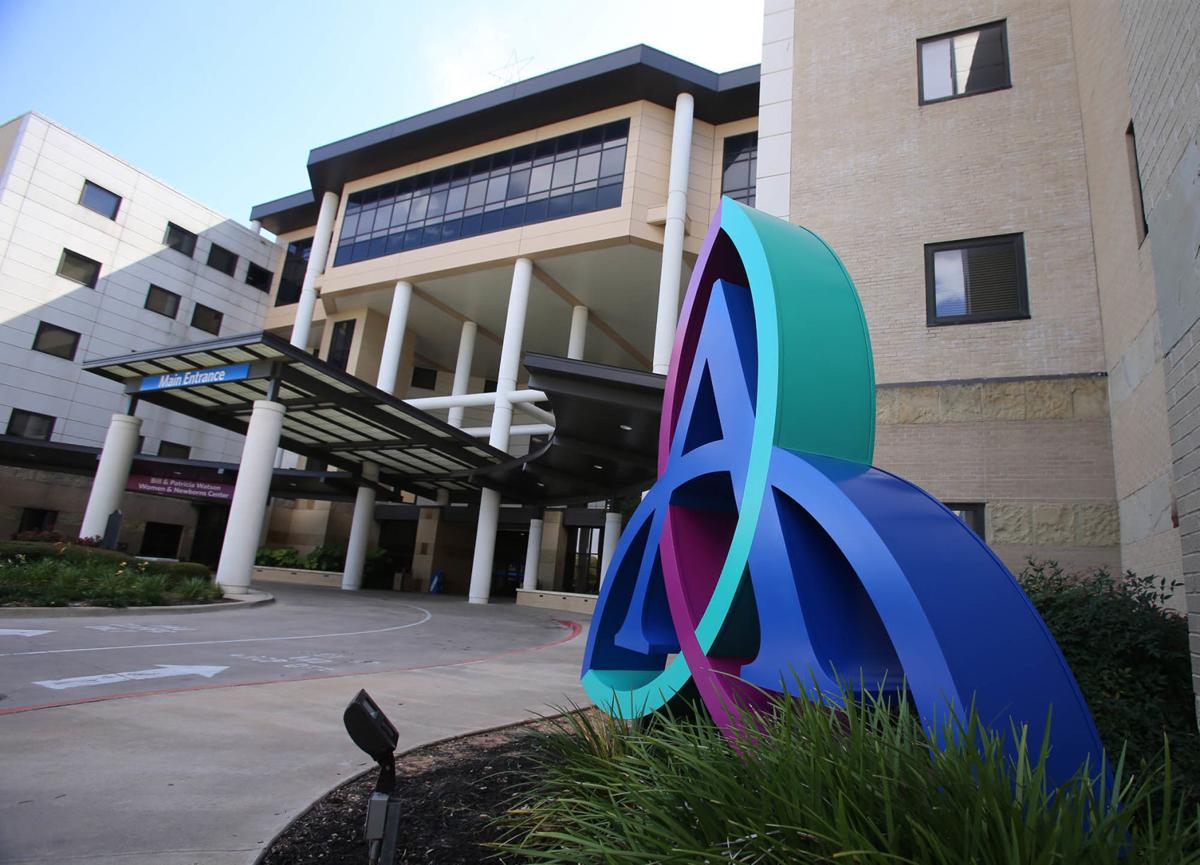 Ascension Providence will provide medical services to athletes attending Waco public schools, though its local competitor, Baylor Scott & White Health, opened a $50 million sports medicine center this year.
The Waco Independent School District announced Wednesday that Ascension will perform physicals on students wanting to participate in sports and will establish concussion baselines to better treat head injuries. Ascension also will have physicians present at high school football games.
"This is not a brand new partnership, just a new aspect of an existing one," Waco ISD spokesperson Josh Wucher said.
Ascension Providence also will lead clinics on sports medicine topics and provide access to the Ascension Texas Sports Science program.
"Our sports medicine team is dedicated to providing high quality, comprehensive sports medicine education and care to student athletes, with a goal of timely assessments, sports injury management, and treatment to help them reach their maximum potential," Ascension Providence President Philip Patterson wrote in the Waco ISD press release.
Waco ISD Superintendent Susan Kincannon said the school system and Ascension Providence already work well together.
"Ascension Providence has been an incredible partner to the district, especially during the current pandemic," Kincannon wrote in the press release. "We're grateful for their support and excited to bring their expertise to our athletic program."
Ascension Providence assisted the district with protocols for minimizing COVID-19 risks during graduation ceremonies in the spring and then for bringing staff and students back to campuses for the fall semester, according to the press release.
"As part of the athletic program sponsorship, Waco ISD and Ascension Providence will also team up to provide all families in the school district with ongoing health and wellness information," the press release states.
Ascension Providence has a variety of programs to support athletes, spokesperson Ann Howser said by email.
"Our strength and conditioning specialists help patients reach their performance goals with nutritional guidance and athletic training," Howser wrote. "We have board certified orthopedic surgeons and pediatric/young adult primary care sports medicine physicians on staff."
She said Dr. Jake Allen "is a sports scientist with a PhD in exercise science who uses cutting edge technology to help the student athletes assess strength and weakness in performance and injury recovery in collaboration with our medical team and athletic trainers," she said. "We have the capability to provide the sports science services on site at the schools in collaboration with the coaching staff and sports medicine team."
Meanwhile, Dr. Oluwarotimi Adesina "provides in-game coverage and is the medical director of the sports service line at Ascension Providence."
Howser said Adesina specializes in concussion management.
Wucher said Waco ISD's sports medicine services previously were provided by Southwest Sports Medicine, which is affiliated with Baylor Scott & White Health.
"We value our longstanding relationship with Waco ISD's athletic department," according to a statement from Baylor Scott & White Health. "Since 2003, we have served the district's student athletes and their families, and we remain committed to supporting their health, safety and wellbeing. … We applaud the addition of resources for the students' safety, and we will continue to provide Waco ISD with the same level of care that we give to all of the more than 70 school districts we serve in Central Texas and as the team physicians for Baylor University Athletics."
In February, Baylor Scott & White Health opened the $50 million Ted and Sue Getterman Sports and Orthopedic Center at its hospital complex in Waco.
The 106,000-square-foot building has 48 examination rooms; advanced diagnostic imaging, including MRI; an orthopedic surgery center; and a sports medicine center with indoor and outdoor sports performance areas. Anchoring the facility is Southwest Sports Medicine and Orthopaedics.
Baylor Scott & White underwrote the center's construction, but volunteers raised more than $5 million for high-tech equipment and amenities.