Less than a month before a Nov. 2 bond election, Waco Independent School District officials and trustees are hoping the numbers do the talking in persuading Waco voters to approve the district's record-setting $355 million bond package, given state restrictions on outright political advocacy.
The bond package, almost double a $172.5 million bond issue voters approved in May 2008, would fund construction of a new high school, two new middle schools, a new elementary school and expand a second elementary school.
To pay for the work, Waco ISD voters would agree to a tax hike, increasing the district's property tax rate by 10 cents per $100 valuation. For the owner of a $130,561 house, that would translate into an extra $10.89 per month in taxes or $130.69 per year.
Like the 2008 bond issue, the one up for approval on Nov. 2 aims to replace aging schools rather than build new facilities to accommodate any growing student enrollment. A Templeton Demographics study from the fall forecast declining student enrollment for the next four years before seeing a rebound.
Waco ISD trustees unanimously voted Aug. 12 to call the bond election, capping a long-range facilities study that lasted more than a year with Austin architectural firm O'Connell Robertson heading an 85-member Community Advisory Committee through its findings last spring.
Campus visits, maintenance cost projections, demographic studies and design proposals led committee members to recommend building a new Waco High School, G.W. Carver Middle School, Indian Spring Middle School and Kendrick Elementary School with an expansion of South Waco Elementary, all on their existing campuses.
Two schools would close after the new ones are built, Indian Spring Middle School and Alta Vista Elementary School. Indian Spring Middle School students would attend the new Carver Middle School, and Alta Vista Elementary students would split between Kendrick and South Waco Elementary School. The study also indicated five elementary schools — Crestview, Mountainview, Hillcrest, Parkdale and Cedar Ridge — showed "moderate to significant need," but they were not addressed in the bond package.
The anticipated cost of the recommended package came in at $367.1 million.
Then a July 27 fire gutted the existing Carver Middle School, causing those students and teachers to move to Indian Spring Middle School for the 2021-22 school year and adding a new urgency to the bond election. Early estimates on the insurance settlement for the damaged school led officials to reduce the bond package by $12 million.
When it comes to making an argument to voters for passage of the bond issue, however, Waco ISD officials have to steer clear of outright lobbying.
A state law prohibiting school officials and trustees from using school resources for election lobbying, whether candidate selection or bond election, had some trustees and school officials contacted for this story careful to stick to presenting information rather than say anything that might be perceived as advocacy.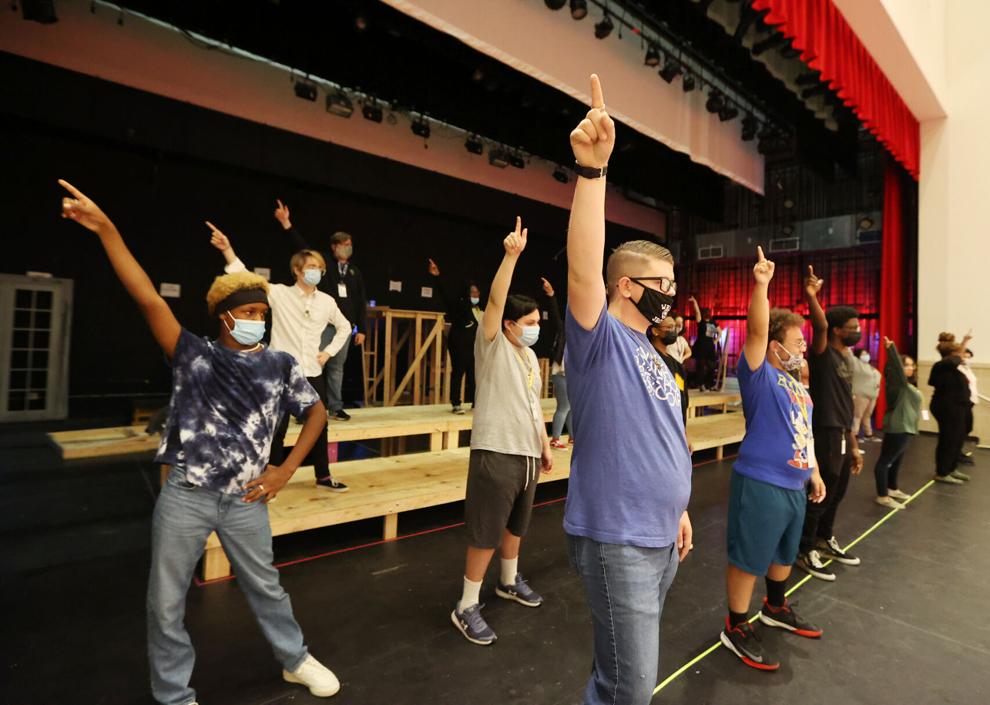 For Waco ISD Superintendent Susan Kincannon, the data says a lot and she is taking advantage of speaking before Waco neighborhood association meetings, business and social groups to share that information.
There is the data of school age, with the four schools in the package built at least a half-century ago. There is the data of increasing maintenance, utility and repair costs for older schools. The data of timing, with borrowing rates presently low and a pressing need to replace a damaged school. And the data of contemporary school design and layout drawn to improve security, instructional strategies and the daily flow of school life.
And if any Waco group or organization wants to ask questions about that data and the bond issue, Kincannon is ready to respond.
"We're going wherever we can," she said.
Board President Angela Tekell said the projection of maintenance costs for older campuses over the next 15 years is compelling.
"It's important to understand that if we don't build a new Waco High School now, we'll be spending $200 million just to maintain (the older campuses) over the next 15 years," Tekell said. "Not to make improvements now … is not a wise business decision."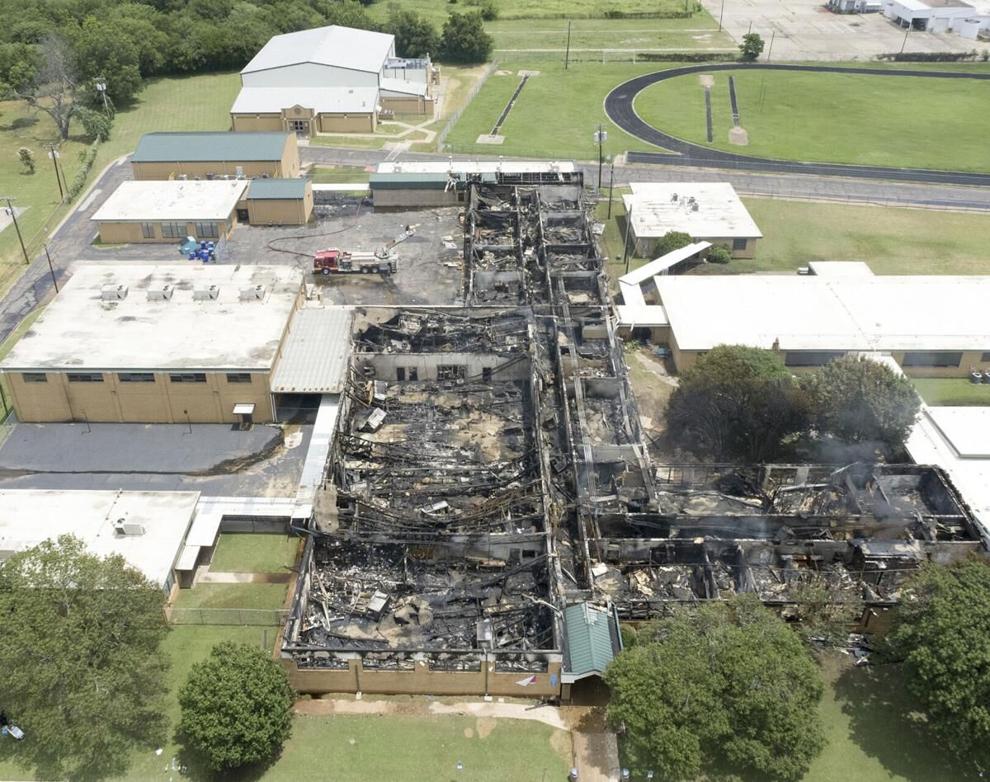 Numbers also answer a question she said she has been asked by some Waco residents who wonder why the district does not simply use insurance money to rebuild Carver rather than keep it in the bond package: The amount the district might recover, between $10 million and $15 million, falls far short of the more than $70 million needed for a suitably sized modern middle school.
Numbers do not fully describe other issues, however, such as the discrepancy between the district's older schools and its newer ones.
"It's an equity issue and it's overdue. I hear that most often," Tekell said.
The school board appointed Emily Iazzetti as its newest trustee last month, filling the unexpired term of resigning Trustee Allen Sykes. Before becoming a trustee, she served on the community advisory committee last spring.
O'Connell Robertson's walk-through of the district's facility needs with committee members, conducted largely through Zoom discussion supplemented with some campus visits, dovetailed with what she had observed as a Waco ISD volunteer: Not all school facilities were equal, with a noticeable gap between older and newer schools.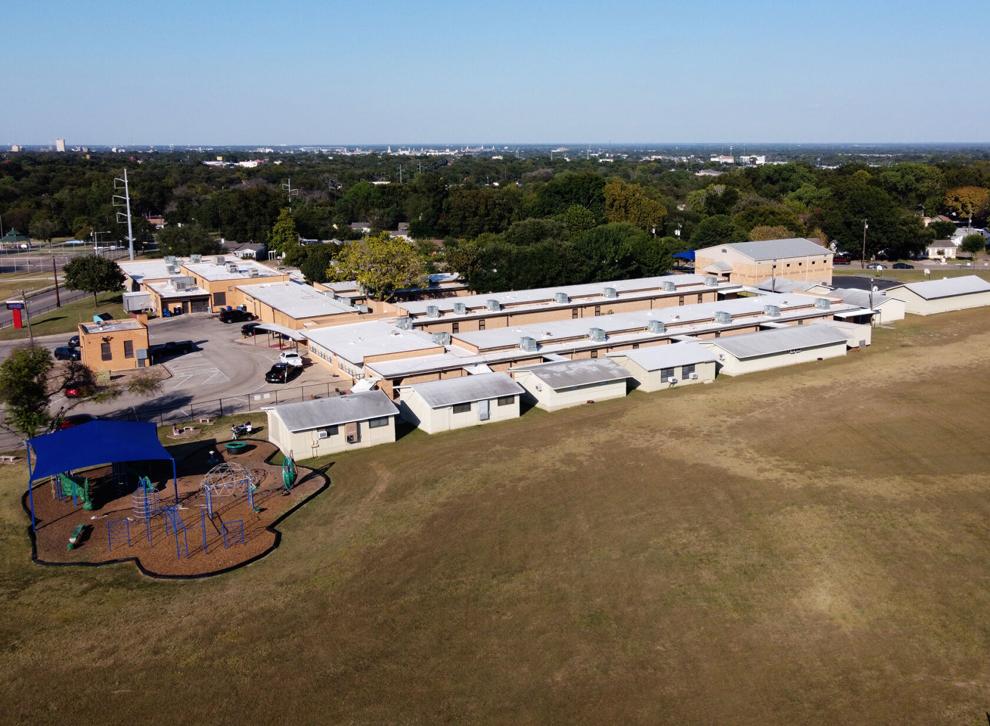 Iazzetti cited the case of Kendrick Elementary where classrooms have heating and air conditioning, but not the hallways connecting those classrooms do.
"That's not acceptable as a work environment. It was examples like that that made me think," she said.
Trustee Stephanie Korteweg, a former Waco ISD teacher who represents District 2, agreed on the question of education equity. When she talks to parents in her district, pride is an issue.
"They tell me, 'We want our kids to feel proud of where they go to school,'" she said. "Obviously, no one wants to raise taxes. That's why we've avoided it for so long. … We've been piecemealing things together to make it just good enough."
Trustee Cary DuPuy said the size of the bond issue and the tax increase to finance it make him swallow, but he sees it as a hard and necessary choice.
"Everything in life's a trade-off. You don't get anything for free," he said. "I think it's reasonable to state we have antiquated facilities. The flip side is that it's not cheap to replace them, but I think it's money well spent."
Efforts to contact trustees Jose Vidaña, Jeremy Davis and Keith Guillory were unsuccessful.
While school officials and trustees are restrained in what they can and cannot do when it comes to an issue before voters, a newly created political action committee, "Yes For Waco Kids," will work to fill that gap. Committee Chair Dan Ingham, who works as spokesperson for First National Bank of Central Texas, said the committee would support messaging on social media and other communications as well as telephone calls to potential voters.
Its main task is to inform Waco residents about the upcoming bond election, then encourage them to go and vote. Ingham said he had not heard much opposition to the bond issue, and the greater challenge may be in spurring voter turnout in a November election with no state or national races to decide. Anyone interested in assisting the committee can email Ingham at Dan.ingham10@gmail.com.
"I have not heard a lot of opposition (to the bond election), but we can't take anything for granted," he said.
Iazzetti also said simply informing voters about the election was important.
"Right now, the biggest issue seems to be awareness," she said.
A largely unaware public was one of the findings in a phone poll of potential Waco voters conducted June 23-July 1 by Hersh Analytics. The poll found 43% of the 151 people interviewed said they had heard nothing about the proposed bond project.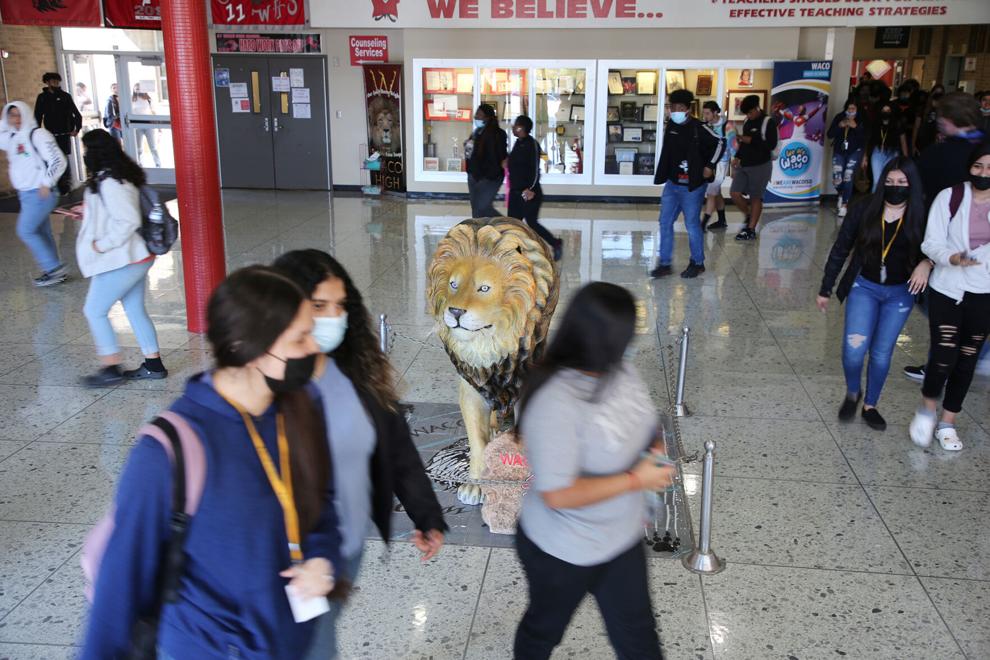 Respondents think Waco ISD is a good steward of tax money, 55.6% to 31.8%, but 40.4% prefer repairing district schools to building new ones, and 37.1% said they would be less likely to vote for the bonds if it meant a tax increase of 12.2 cents per $100.
Respondents indicated 49.6% to 41.1% a willingness to vote for — or lean toward voting for — the bond issue. Of those surveyed, 54.3% were 65 or older; 60.9% were white, 23.8% Black and 8.6% Hispanic; 40.4% identified as Republican, 25.6% Democrat and 28.5% mixed.
Waco ISD trustees set the bond election for Nov. 2 rather than wait for May when city and school elections usually are held, primarily to get work started quickly if voters approve and to take advantage of low borrowing rates, Kincannon said. The election is the first under new rules and restrictions passed last month by the state Legislature. Early voting will start Oct. 18 and continue through Oct. 29. The deadline to apply for a mail ballot is Oct. 22.
County Elections Administrator Jared Goldsmith said Waco residents who vote in person, either early or on Nov. 2, likely will not see many changes, although there are some changes in qualifications for voting by mail and requesting ballots.
The district's last major bond election, which paid for a new University High School and J.H. Hines, Dean Highland and Bell's Hill elementary schools, passed by a 60.2% approval rate with 2,187 voters for and 1,443 against.
David Schleicher, the board president at the time, said two factors that helped its passage were a strong local economy and school construction across the city rather than concentrated in one area.
Trustees then also had to watch the line banning the use of district resources for advocacy, and he spent his own money to send out personal postcards encouraging voters to go to the polls.
"The (district) needs were pretty obvious," he said, adding the argument used then still applies today. "If we don't have a good school system, it hurts the growth of the city."
Waco ISD has changed in the 13 years since the 2008 bond election. Its enrollment has declined by roughly 600 students and a fall 2020 Templeton Demographics study showed it likely will drop for the next few years before it starts to rebound. State budget cuts in 2011 caused the closure of seven campuses. A Transformation Waco charter district-within-a-district was created to manage five schools with chronically low standardized test performance. Four superintendents have headed the district in those 13 years.
Trustees, however, are cautiously optimistic that voters will respond to district needs on Election Day. Korteweg said Kincannon and her staff have kept their focus and plans for improving student learning, teacher retention and facility improvement despite the unexpected and formidable challenges of COVID-19 and the Carver fire.
"The district is starting to get a little traction," Korteweg said.
She said Waco's response to the Carver fire, with individuals and companies across the city raising thousands of dollars and supplies to replace teachers' educational materials destroyed in the fire, shows a citywide willingness to meet need wherever it is.
"I think there's an interconnectedness we can't ignore," she said.
Tekell also said the welfare and future of Waco's public schools is a communitywide concern, with the bond election a part of addressing what is needed for thousands of Waco students.
"We're all in this together. This is what's best," she said. "At the end of the day, the board is about doing what's right for the kids."