Library officials at two Waco schools who applied for grants for books got more than they bargained for.
Hillcrest Professional Development School and Waco High School libraries each have won book grants totaling $16,600 through a partnership of the Laura Bush Foundation for America's Libraries, H-E-B and Scholastic Books.
Hillcrest PDS library aide Dana Telep appeared virtually Tuesday on "The Kelly Clarkson Show" to accept a $5,000 grant from the Laura Bush Foundation, joined by the former first lady herself. Clarkson announced the show had partnered with Scholastic to donate 500 books to each school, worth $5,000.
H-E-B will match the grants, giving $6,600 to Hillcrest and to Waco High School, where librarian Cristina Ramirez had applied for the funds.
"It was the strangest Zoom call I've ever been on," Telep said in an interview Wednesday. "For a while it felt like I was just watching TV, and there's Laura Bush talking to Kelly Clarkson. And then, you know, it turned to me and I was like 'Oh, I have to talk.' "
During her appearance, Telep talked about the importance of representation in children's books to her students.
"In literature, they talked about how books are either windows or mirrors," Telep said. "You need to be able to see into other people's lives. I'll talk about that with the kids a lot. That's where we frame a lot of our stories. If this isn't your experience, this is giving you a way to look at things. And they love it."
She said students are especially interested in biographies, which can be a way of exposing them to different cultures, but it goes both ways. Students from those cultures get to share what they connected with in the stories, translate words for their classmates and teach the class something new.
"If you see characters that look like you in the stories, you it automatically gives you the message that you are welcome and that you belong, and that you are a part of the world that you're living in," Telep said.
She said the world of children's books is still not very diverse, but she's tried to curate a collection with more diverse protagonists and authors.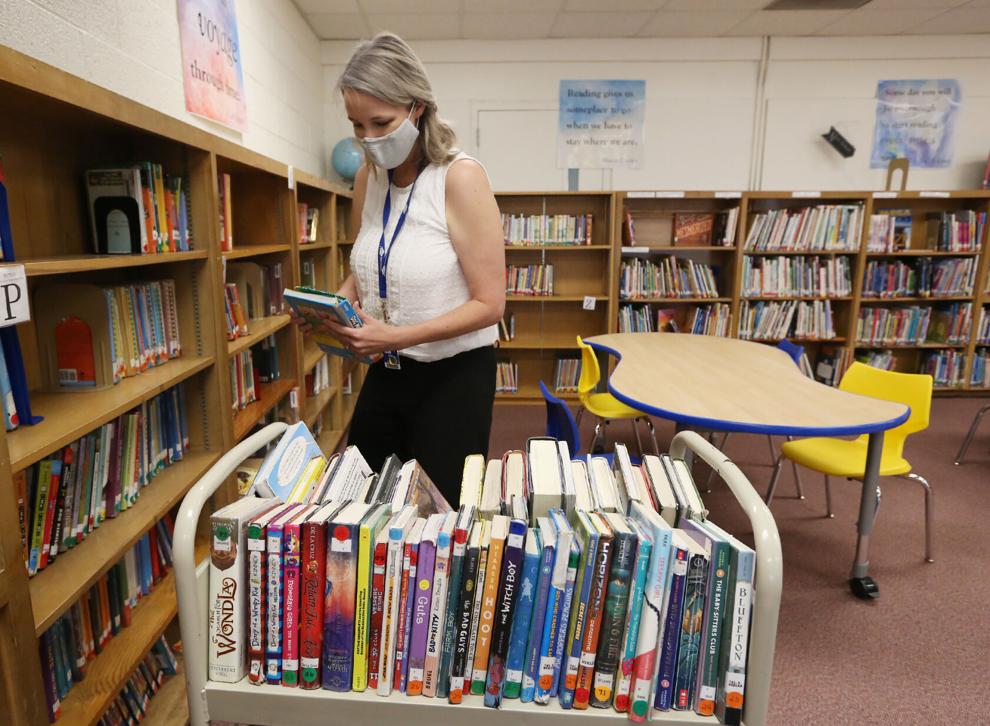 "There's some amazing books being published right now that are that are biographies of people that let the kids know that, you know, Black History Month can be more than just Rosa Parks and Martin Luther King Jr., and that there's a whole long story that hasn't been told before very well," Telep said.
Telep said she doesn't believe present-day issues are above her students' heads either. She said kids pay attention more than one might think, and her students of color especially pay attention.
"Last May, when Black Lives Matter was in the forefront of the news, my students knew about it," Telep said. "They're not too young to know, they hear their families talking about it, it's all over the news. It's just a part of their lives. And it's not new to them or shocking or too hard. This is their life, right? A lot of them are already having discussions about this."Telep said the money plus the books are enough to change the library significantly.
"Books are what libraries and the students need," Telep said. "As amazing as it is to be able to read online, especially when you're a brand new reader you need to be holding that book."
Physical books might be important for elementary-age students, but those young kids haven't yet learned how to treat books and can destroy them in record time compared to school libraries that serve higher grade levels.
"They're fairly destructive, and these books are going in and out at a really high rate," Telep said.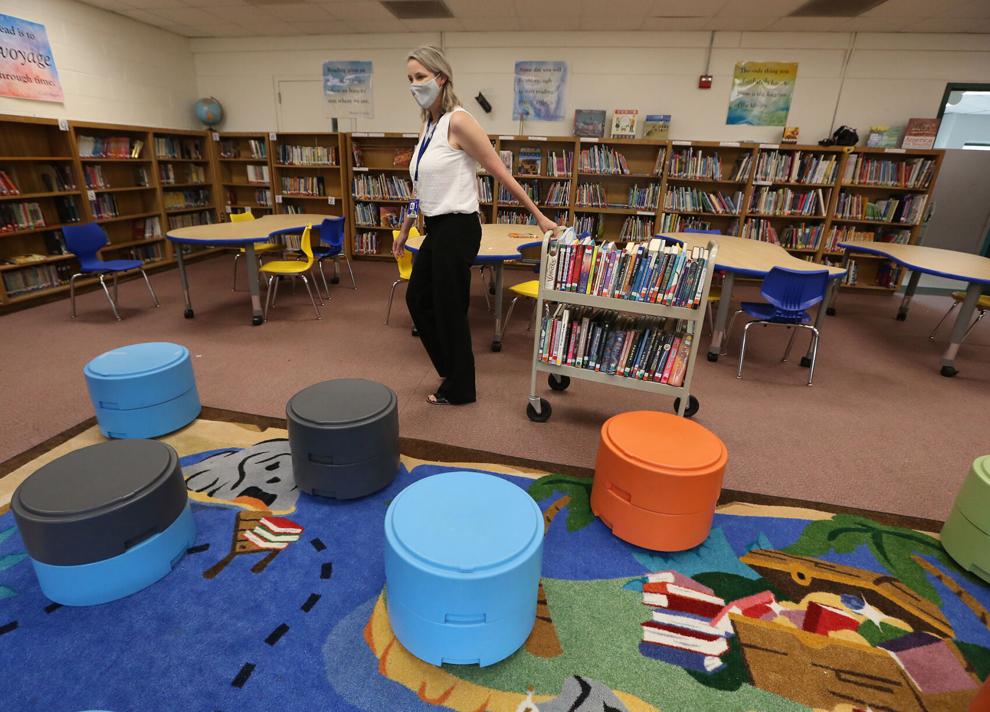 She said the school's 432 students check out two or three books a week each, and there are roughly 8,000 books in the collection. Many of them are in visibly rough shape, she said, and kids usually gravitate toward the less battered covers.
"Some of them frankly need to be taken out of there, and I keep them because it's the only copy of that one that we have," Telep said. "It's falling apart, and I've taped it together 100 times."
When word got out, kindergarteners started bringing her copies of "Pete the Cat" and Mo Willems' books about an annoying pigeon, pointing out torn pages. Older kids immediately started asking about getting more volumes of Hilo, a graphic novel series about an alien who crash lands onto earth.
"A lot of the kids have found out either when their parents watched it, or when they come in here and we talk about it, so they get to participate and they all have opinions on what they want already," Telep said.
Telep started at the school three years ago after the library aide position had gone unfilled for several months. The library's new seats and tables came courtesy of a Waco ISD Education Foundation grant Telep applied for her first year in the job.
"They really like it," Telep said. "It's a favorite part of their day, even for the fourth graders that are getting to be too cool for school."
During the pandemic, she began recording YouTube videos of herself reading books for story time for remote students, and kept the practice up when they returned to in-person classes. When she told students about the grant the library would receive and her upcoming appearance on TV, they reasoned her YouTube channel must have taken off and made her famous. In reality she has only 40 subscribers, but most of her viewers are too young to make their own account on the site.