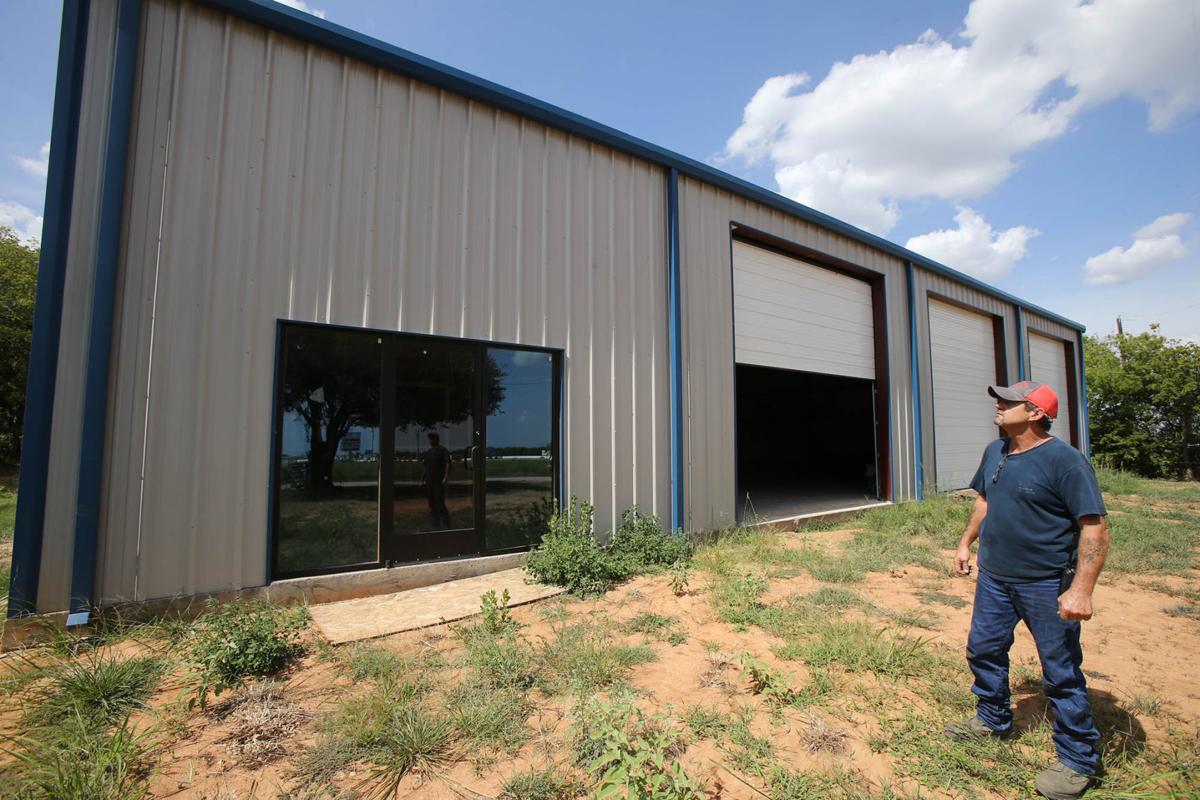 Jerry "J.J." Price, assistant fire chief at Elm Mott Fire & Rescue, is no stranger to enduring tough situations, but his fellow firefighters and several area businesses are hoping to show Price he is not alone in his next battle.
The department will have a barbecue fundraiser Saturday in hopes of raising money to help Price fight kidney cancer, for the third time. Several area businesses already have chipped in by donating items to be auctioned off for the fundraiser. Price, 51, of Copperas Cove, found out in March that his right kidney was once again showing signs of cancer, forcing him to continue a fight that started in 2016.
The former Army specialist, who served at Fort Hood from 2002 to 2005, said the journey has not been a "fun one."
"It was unexpected and really unwanted," Price said.
Price was diagnosed with renal cell carcinoma in 2016 after MRIs revealed a mass about the size of a large grapefruit was taking over his left kidney. Price had his kidney removed.
Price's stepdaughter, Crystal Riera, said that in 2019, around the same time Price's son died, he was told he had cancer for a second time, this time on his right kidney. Price underwent radiation treatment, and doctors believed they had gotten all the cancer.
In March, Price was told the cancer was back.
"It kind of surprised us all," Price said. "This time we moved fast and furious and it was getting into a renal vein which was leading into my bladder and they wanted to stop it before it got worse."
Price's right kidney was removed, and he was placed on dialysis.
Price, who had volunteered with Elm Mott Fire & Rescue and also worked for Robert's Truck & Equipment in Elm Mott, was no longer able to work.
"It is stressful, figure out how in the world I am going to get by, how long am I going to be out of work and everything like that," Price said.
Riera saw the need her family was now facing and decided to start a GoFundMe to help her stepfather and her mother, who is also out of work due to surgery, and to help take care of Price.
"I organized it to help ease their burden and help the best way I could," Riera said.
Price said he and his family had talked about hosting a fundraiser only to find out his fire department family had beaten him to it.
The barbeque fundraiser from 3 to 7 p.m. Saturday at the Elm Mott Fire Station, 109 W. Leo St., will feature CaCean Ballou and the Dirty Crawfish as musical guests.
The department will be selling meals of brisket, beans, potato salad and a drink for $15, all of which will go to Price.
A live auction will also take place at 5 p.m.
Badd Azz Bikes in Temple donated a set of motorcycle speakers to be auctioned off.
"It's a really good cause," Badd Azz Bikes co-owner Cameron Johnson said. "Being a first responder and me being retired from the Army, the whole military-first responder community goes hand in hand.
"We love to support one another. If we can help, we are going to."
Bohica Espresso in Killeen has also donated to Price by offering part of the proceeds from sales of its large coffee and energy drinks.
Penske Truck Rental has donated gift certificates for the auction, and Weber's Guns has donated a range day, Riera said.
Elm Mott Fire Chief Casey Perry said he hopes the community rallies around Price and supports him as much as he supports them.
"Jerry is an absolute asset to the fire department and has been for a really long time," Perry said. "He has contributed to our success as a department through the years."
Perry said Price's military background helped the department build a great team of individuals who are in it "for the right reasons."
Perry has known Price for almost 10 years and said Price always gives the community everything he's got.
"Jerry is one hundred percent volunteer. He doesn't get paid for this," Perry said. "He pumps his own everything into this organization so when it comes down to it, as I would describe, Jerry embraces the servant's heart. He just gives and gives."
Perry said cancer never stopped Price, who after having his kidney taken out was attempting to respond to calls with staples still in his stomach.
"The guy just wants to help and serve his community," Perry said. "He is one hundred percent selfless in everything he does. He would give you the shirt off his back."
Price continues to showcase that devotion even though he cannot physically participate at the moment.
"I might not be there but they know I am watching them," Price said laughing as he recounted the support he has received from his family at the fire department.
Perry, who will be attending the fundraiser, said he hopes the turnout will be strong.
"We have tried to raise money for Jerry in the past and it kind of fell on deaf ears which is sad," Perry said. "Us on the department side we contributed but as far as the community side, it was far and in-between."
All the money raised during the fundraiser will be going strictly to Price, hopefully to provide some help with medical expenses and unforeseen costs, Perry said.
Price said he is thankful for the people willing to help him and his family.
"I don't care if it's $10 or if it's $20," Price said. "That is gas to get me to my appointments."
Previously Price had been traveling from Copperas Cove to Temple for dialysis but recently found out a chair had opened up for him at a Baylor Scott & White clinic in Killeen. Price said his doctors have told him he will have to stay on dialysis for a year or two to ensure the cancer does not come back and spread to other places in his body as well as to make sure his body is healthy enough for a kidney transplant.
Price said that some days are better than others, and his family members are just trying to take care of each other as best they can.
"The generosity of the community is a relief, to know that there are more people who can also support him in his fight," Riera said.