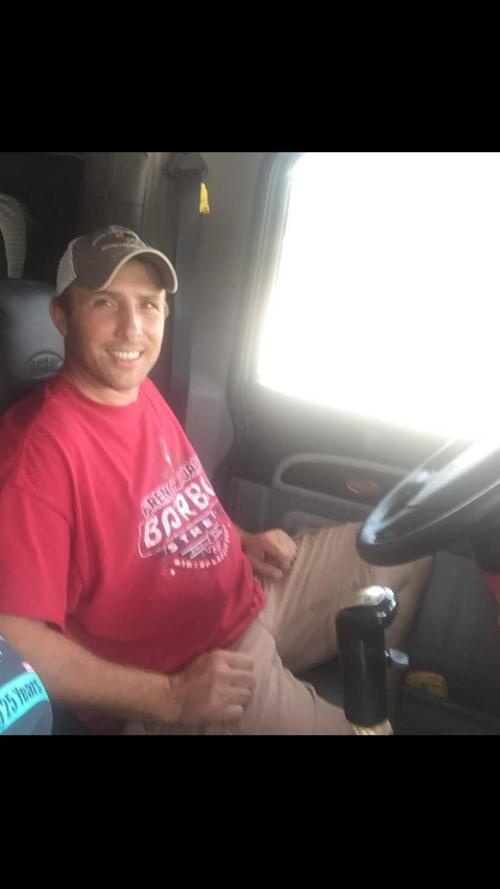 A former Falls County employee who almost lost a foot when a 2,200-pound piece of construction equipment fell on him was awarded more than $4 million after a four-day trial in Waco's federal court.
A seven-person U.S. District Court jury deliberated about two hours Wednesday evening before siding with 42-year-old Chuck Pruitt in his personal injury, product liability lawsuit against Asphalt Zipper Inc. and awarding more than $4,050,000 in damages.
Pruitt's trial team, including attorneys Mo Aziz, Robert Stem Jr., Angelina Wike, Karl Long and Greg White, asked the jury to award $8 million in damages to Pruitt, a Falls County Road and Bridge Department employee who suffered permanent, life-altering injuries in the workplace accident in October 2018.
Asphalt Zipper, a Utah corporation that manufactured the machinery used to pulverize and reclaim asphalt for road repairs, offered Pruitt $500,000 to settle the case after mediation efforts, Aziz said.
Pruitt suffered a near amputation above his left ankle when the water system component of the equipment fell on him. He was hospitalized for a week after surgery, bedridden for two months and faces more surgeries, Aziz said.
"We are very pleased with the verdict," Aziz said. "Mr. Pruitt is a family man. He has a young son, and they used to enjoy doing outdoor activities together, hunting, fishing, and they can't do those things anymore. He has driven a truck all his life and he will never be able to work as a truck driver again. He is just a real salt-of-the-earth kind of guy who was injured badly by this heavy equipment with design flaws."
Dallas attorney Lauren Doughty, who represented Asphalt Zipper with attorney Daniel Buechler, did not return phone messages Thursday.
Stem, a lifelong friend of Pruitt's, said he also was pleased with the verdict.
"It's been a long, hard-fought road to get closure and justice for our client, and we're pleased that the jury thoughtfully considered all the evidence we put forward and agreed with our client's position," Stem said.
Pruitt and his attorneys alleged that the design of the water system portion of the apparatus was defective because when being stored, it rests on three legs that are held in place with metal pins.
According to the lawsuit, the metal pins should hold the legs tightly in place. However, the one on the water system that fell on Pruitt was not held in place properly because the hole for the pin was misshapen, causing the pin not to fit properly. That allowed the leg to move by up to 5 inches, causing instability, the lawsuit alleged.
Jurors agreed, awarding Pruitt $75,000 for past physical pain, $1 million for future pain, $50,000 for past mental anguish, $60,000 for past lost earning capacity, $1.34 million for future lost earning capacity, and $1,500 for past disfigurement.
The jury also awarded $50,000 for past physical impairment, $925,000 for future physical impairment, $125,000 for past medical expenses, and $425,000 for future medical expenses.