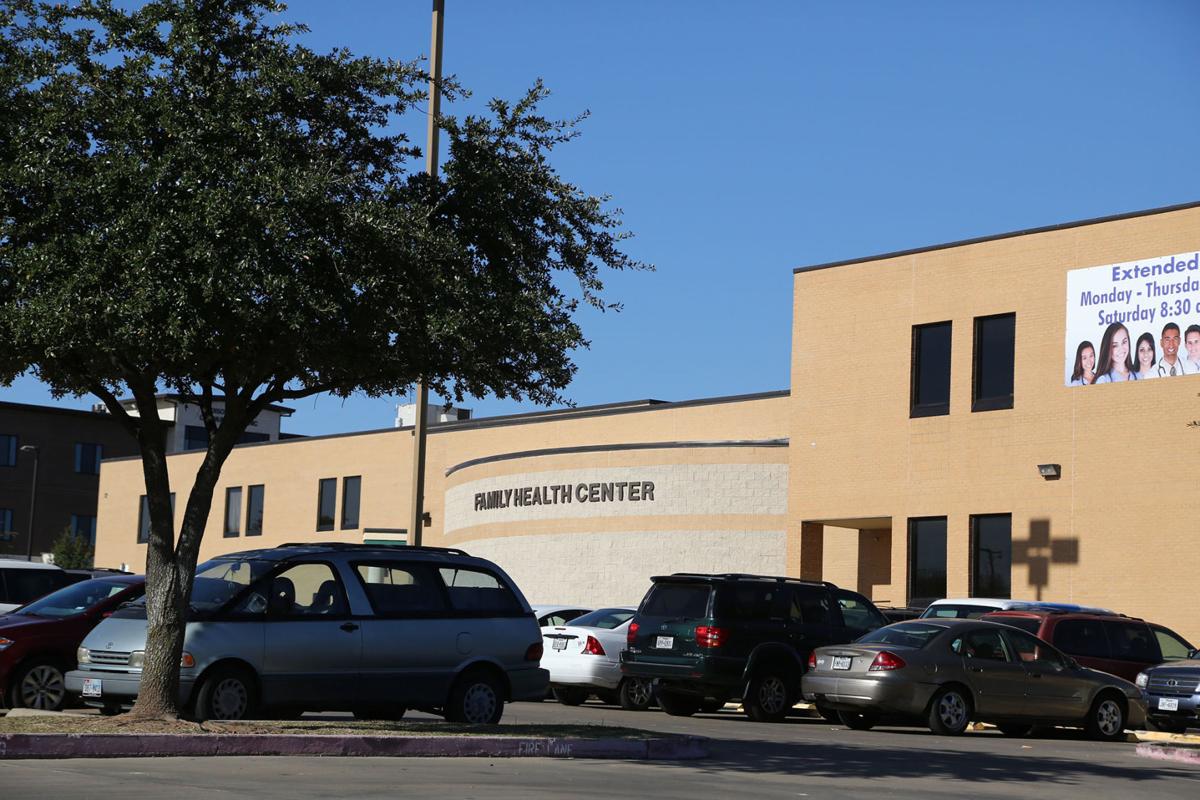 The Family Health Center of Waco won an award from the Texas Academy of Family Physicians for its model of integrating behavioral health care into doctor visits in its 16 McLennan County clinics.
The Behavioral Health Integration Innovators Competition awarded three Texas clinics for their models of behavioral health integration into existing primary care settings, with a $10,000 prize.
The other clinics that won include Memorial Family Medicine Residency Program of Sugar Land and the Hope Clinic of McKinney, according to the academy's website.
"Family Health Center aims to provide the highest quality primary health care to our community's most vulnerable," CEO Dr. Jackson Griggs said. "This award reinforces that aspiration and gives us further confidence that we are serving our neighbors in key areas of need. Integration of behavioral health is essential to high-functioning primary care."
Griggs, who joined the Family Health Center's residency program in 2003 and became CEO in February, said he saw a need for integrating behavioral health care into the primary care setting when served primarily as a family physician, but it was not until Dr. Lance Kelley, a clinical psychologist, joined the staff in 2011 that the need became a vision for the center.
Kelley, the human behavior and mental health director, said Family Health Center staff began recognizing a need for high-quality behavioral health care about six years ago and began developing a pilot program to integrate licensed clinical social workers into clinics, working under the supervision of a clinical psychologist and a physician. Once training is complete, they become integrated health managers.
"When a patient comes to see a clinician at the Family Health Center, if there are indicators that they may be struggling with an emotional problem or that they may be engaging in health-harming habits or behavior, the integrated health manager will step in and see that patient and help them to identify what their own health goals are and how to achieve those health goals," Griggs said.
Some examples of health-harming habits include alcohol overuse, smoking, drug use and high-risk dietary habits, he said.
"Integrated health managers work seamlessly with the physician in order to address all of a patient's needs in an office visit and keeps the primary care team from missing underlying mental health or social issues contributing to poor health," Griggs said.
Kelley said it made sense to add the behavioral or mental health care component to the primary care setting because that is where most patients receive their mental health care already and that is how many prefer it.
"It makes a lot of sense for the first point of detection to be in the primary care setting," he said, adding that detection rates increase when behavioral health is integrated into primary care.
Right now, the Family Health Center has integrated health managers at sites that serve more than half of its patient population, with plans to expand the program to all sites within the next year and a half, Griggs said.
The health center offers eight weeks of apprentice-style training for licensed clinical social workers with Kelley and Becky Scott with Baylor University's Diana R. Garland School of Social Work, who has been a partner from the beginning of the project.
Kelley, Griggs and Scott gradually implemented the integrated behavioral health care system into the clinical setting, starting with residency program clinics because that is where training was already taking place, Kelley said. Family doctors in training receive exposure to the integrated behavioral health model through the residency program.
Of course, the implementation of the integrated health managers was not seamless, Kelley said. The Family Health Center environment already was highly efficient, and adding a new component proved to be challenging simply because it was novel.
"Any innovation is going to be naturally disruptive," he said.
In addition to training integrated health managers, the Family Health Center spent the past year developing psychopharmacology decision support tools in consultation with the Harvard Medical School Department of Psychiatry to support physicians treating behavioral health conditions in primary care settings, Griggs said. Grants from the Health Resources and Services Administration and the Episcopal Health Foundation helped the center get these projects up and running.
"It's been confidence-building for our doctors," Kelley said. "That's something we're really excited about because it blends the expertise of the primary care physician's knowledge of patients with expert-level knowledge from Harvard Medical School staff."
Griggs said primary care physicians can use the decision support tool as they identify patients with mental health issues and find the best medications available for patients, depending on the severity of their needs. The tool is in its final stages of development, and then the center plans to distribute it to its community of physicians, while targeting clinicians who practice in areas with a dearth of mental health professionals.
In the 2019 America's Health Rankings conducted by the United Health Foundation, Texas ranked 49 out of 50 in the number of mental health providers available in proportion to its population.
Griggs said he hopes the tool will help address the lack of mental health providers available.
"I'm really proud of our Chief Medical Officer Dr. Kelley Reynolds and Dr. Kelley for their forward thinking and their leadership in the process," he said.
Get local news delivered to your inbox!
Subscribe to our Daily Headlines newsletter.