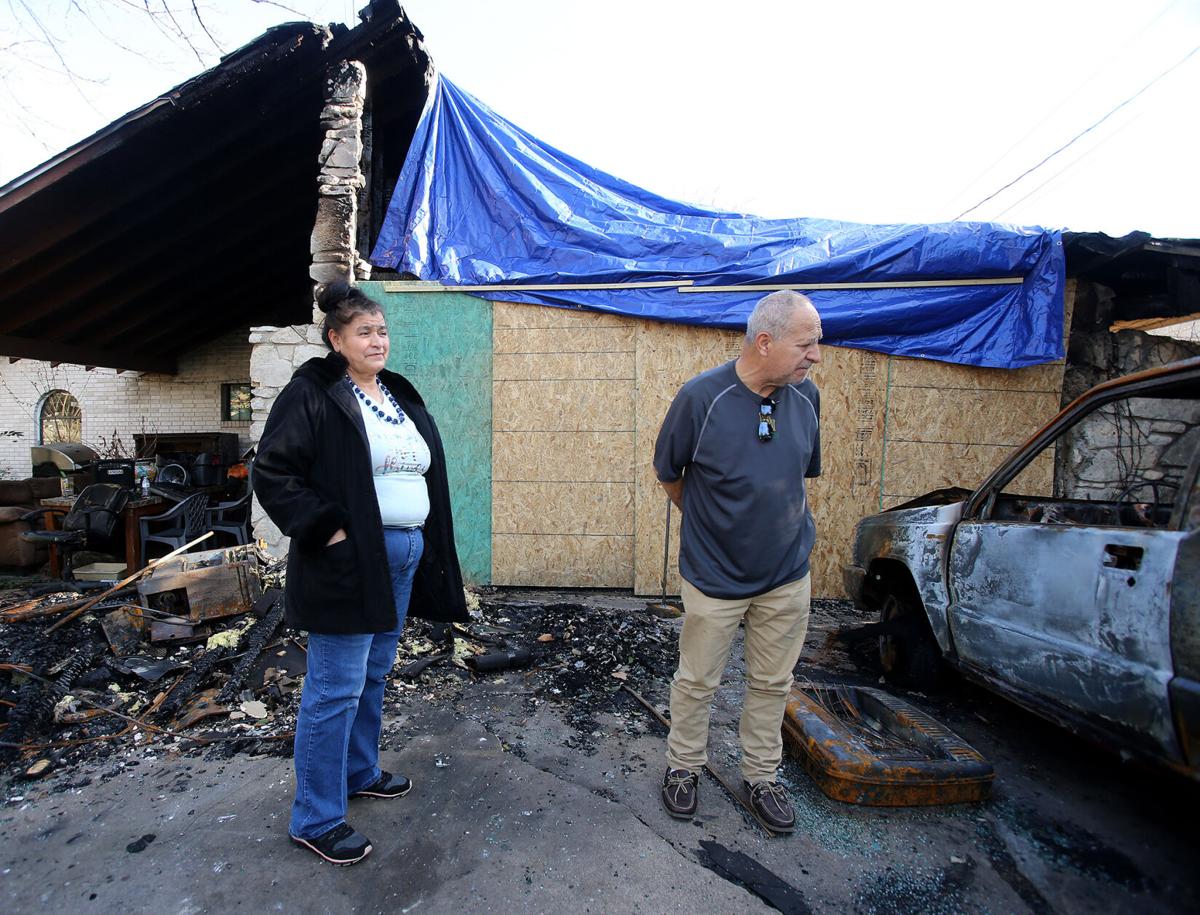 A Beverly Hills family is still reeling after a fire tore through their home last week, but support from friends and family has helped them find some stability.
Luisa Chavez, 59, and Jose Chavez, 67, lived in their home on Acree Street for 35 of the 37 years they have been married. They said they are not sure how the fire started on the afternoon of Dec. 28, but a space heater might have been to blame. Now the couple are living with their teenage grandchildren in a rental home owned by Jose's father, the same home they lived in as newlyweds.
"He was crying, but his spirit and heart is strong," Luisa Chavez said. "Me, sometimes I've very strong and sometimes I'm not."
Luisa Chavez works for the city of Waco's facilities department in the Waco-McLennan County Public Library. Jose Chavez retired from the Waco Parks and Recreation Department in 2005, and his brother is a city employee. They have lived in Waco 41 years, raised their kids here, and adopted their granddaughter, 16, and grandson, 12, after their mother passed away. At first, their Beverly Hills home was expected to be ruled a total loss, but the family's insurance company now says it might be repairable. Luisa Chavez said the home's brick and stone façade was what drew her to it in the first place.
"I really liked it, the way it looked," she said. "It was different from the rest of the neighborhood."
The fire appears to have started in a garage on the front of the house, which the couple had converted into a guest room. From there, it spread through the home and melted the couple's Mitsubishi Mighty Max truck and Nissan Altima.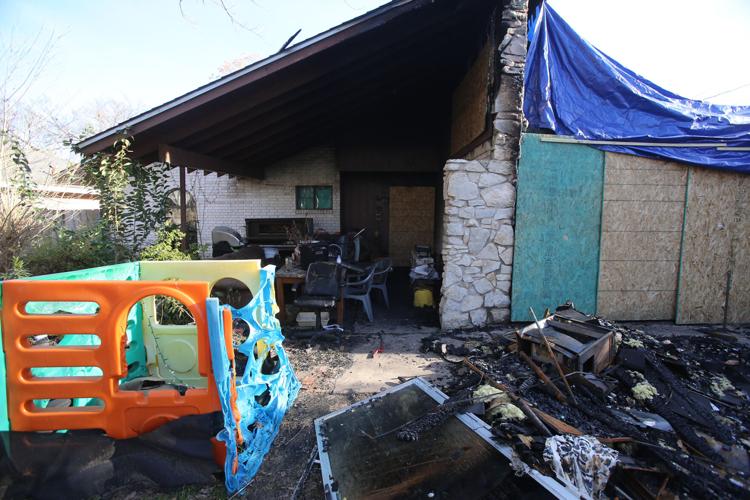 Luisa Chavez said they were home, but did not see or smell smoke until the fire had already engulfed the front of the house.
After work that morning, she had attended a funeral service for her godmother, Cecelia Vasquez Garza, before returning home. Jose Chavez had some mild cold symptoms that day and chose to stay home as a precaution. Their grandchildren were in their rooms.
After Luisa Chavez came home after 1 p.m., she ate and washed her dishes while Jose worked on the sink in the couple's bathroom.
"When I was washing them, I smelled nothing," she said. "And there were not that many dishes."
While Jose Chavez was busy with the pipes below the sink, smoke gathered on the ceiling above him. It was not until his wife walked in to talk to him that she noticed.
After a moment of confusion followed by understanding and fear, they ran. She screamed for the kids to run outside. By the time the family made it to the front door, the smoke was making it difficult for Jose to breathe.
He had put a pamphlet from the funeral, with Cecelia's picture on the front and Psalm 23 printed on the back, in his pocket about an hour earlier, and it was singed through his clothes as they fled.
"By the time we got to the kids we were just running through the flames," he said.
As they ran out, Beverly Hills Police Chief Thomas Schmidt was pulling into their driveway after spotting the smoke and calling in the fire to dispatch at 1:54 p.m. As he arrived, he heard explosions that turned out to be the sound of tires bursting from the heat, Schmidt said at the time.
The family escaped without serious injuries, along with their two cats and two Chihuahuas.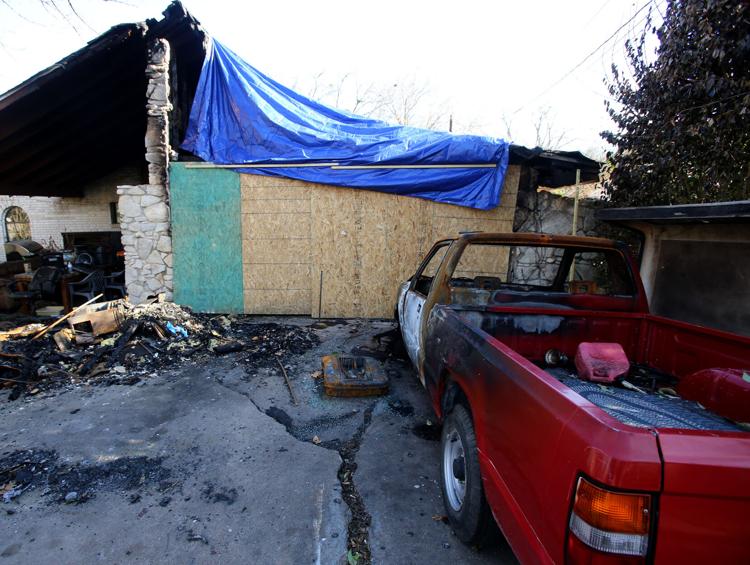 Jose Chavez said he is still emotional about the afternoon but thankful to God and to everyone who has helped them since.
Luisa Chavez said they received donations and support from the city of Waco; her church community at St. Francis on the Brazos Catholic Church, where they both sing in the choir; and church friends from their former church in Mexia.
"My supervisor has just been coming over, 'Luisa, I have some donations. Luisa, I have something for the kids,'" she said. "If you'd seen my phone, I had six or seven calls."
City spokesperson Dori Helm said she helped organize donations for the family after the fire. She said she often does so for city employees after tragedy strikes, but the outpouring of support for the Chavez family surprised her.
The Waco Fire Association donated money, and individual city employees donated money for immediate needs including food, clothing, air mattresses and toiletries. Brothers for Others Ministries donated kitchenware, and the city of Waco is still collecting donations while the family waits for insurance investigations to conclude.
"What struck me about her is that the morning after her entire world burns down how much of a light she was," Helm said. "She was laughing, joking with her family and saying 'we'll figure this out.'"