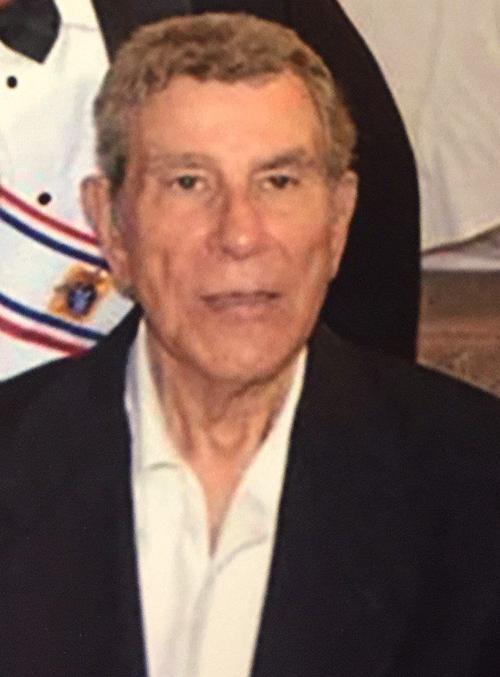 The Rev. Lorenzo "Lawrence" Soler, a Franciscan priest and native of Majorca, Spain, who spent nearly five decades as pastor of two Catholic churches in Waco, has died in his native Spain at the age of 89, his longtime assistant and several members of the Sacred Heart and St. Francis Catholic churches confirmed.
Soler used much-publicized tamale sales to build a new Sacred Heart Catholic Church on Bagby Avenue and attach a $2.1 million addition years later. Soler, who shepherded the growth of Sacred Heart from 100 families to an estimated 1,900 today and enjoyed hosting elaborate dinners for area priests, community leaders and church members on special occasions, had suffered with declining health in recent years, having been diagnosed with congestive heart failure and cancer. Friends and parishioners said he lived in Waco for a time following his retirement, and struggled with the decision to return to Spain one last time.
"He was a fun-loving man, and we talked about him coming back to Waco when it got warmer, but we knew that would be hard on him," said Diana Bustamante, a member of Sacred Heart who had known Father Soler for 30 years. "He was a really good man, an awesome man, who always thought of the people and what was in their best interest."
Jo Ann Wright, who served as Father Soler's personal assistant for decades, said one of his nieces texted her Thursday with news of his death. He has been buried in a family mausoleum in Majorca, and a memorial service is planned next week in Waco, with OakCrest Funeral Home handling arrangements.
Wright said she often traveled with Father Soler on trips to Spain, where he would spend his vacation renovating the family villa.
"This final time, his sister, Catalina, cooked and cared for him," said Wright. "She was 85 years old, and an amazing woman in her own right. He lived at the top of a hill in their village and she lived at the bottom. She would take that walk up the hill each day to tend to his needs."
Wright said Father Soler was serving as priest in 1992, when a new Sacred Heart Catholic Church was built on Bagby Avenue adjacent to a church building in place since 1957. It was there in 2003 that a new 22,000-square-foot education and parish activity hall built in the shape of a cross was dedicated.
Besides using the receipts of four major fundraisers each year during the previous years, parishioners needed to borrow $1 million from the Austin Diocese to pay for the project. One-third of the cash on hand was raised through the sale of tamales alone. The religious education wing as built boasted 13 classrooms, an office for the religious education director and the parish office. Surrounding the building are 40 pillars to tie in design elements of the existing church.
Donors sponsored pillars, windows, rooms and even bricks to help raise money for the $2.1 million project.
"Sacred Heart was known as the church built on tamales," said Wright, adding the women of the church, like the pastor, had a passion for preparing food. "He loved to have dinner parties, and his specialty was paella. He would invite local politicians over to enjoy this Spanish seafood dish."
She added, "He was beloved. He was not just a guy sharing God's word; he became part of our family, and he treated everybody as if they were special."
Wright said Soler became a priest at age 21, serving in New York City, "and then he traveled around before arriving in Texas in the mid-1960s. I was a stay-at-home mother at the time, and I began helping him in the office. My kids were always around, but he didn't mind. He was family."
She recalls Thanksgiving weekend of 2012, when Father Soler asked her to take him shopping for Christmas presents on Black Friday.
"He said, 'Before we go, I'd like you to first take me to the doctor.' It was then he was diagnosed with congestive heart failure. Later, it was discovered he had cancer. He did not say Mass for a whole year while he tried to recuperate. I helped him find people who would provide nursing assistance," Wright said.
"It was hard to say no to Father Lawrence," said Robert Gamboa, longtime parishioner at Sacred Heart, where he served as church historian. "He would let me know his phone was not working properly, and I'd rush over and see what I could do. He was desperately concerned about missing a call from a member of his flock."
His tenacity served him well, said Gamboa, as he sought to raise funds for capital improvements without unduly burdening the church's bottom line.
Yes, tamales were a part of the strategy, said Gamboa with a laugh, adding, "The ladies would be making them day in and day out. They would freeze them and prepare special orders. We began to wonder how people could continue to eat tamales for Easter, Thanksgiving and Christmas, but they did."
Father Soler served as pastor of Sacred Heart from 1965 to 1970, was reassigned to St. Francis Catholic Church and then returned to Sacred Heart in 1977, retiring in 2014.
"In Central Texas, people had not seen the kind of fundraising Father Soler championed," Gamboa said, especially in economically challenged South Waco. "If there was something he wanted, he didn't make demands. He just had a nature of dealing with the personality he was making the request of. He knew how to extract just a little more effort than the common effort. It will be a long time that people will remember and cherish the relationship with Father Lawrence."
Linda Marquez, 66, a lifetime member of St. Francis Catholic Church, described Father Soler as "kind and caring." Sister Pauline Aguirre, who works in the St. Francis Catholic Church nursery, said she also recalls Soler's culinary skills, his delicious paella and his fondness for feasts and special occasions.
She laughed and said Father Soler had a heart of gold but was a tad absent-minded, and sometimes would get distracted by late arrivals while celebrating Mass.
Carlos Sanchez, former editor of the Waco Tribune-Herald, released a statement upon the death of Father Soler, saying: "I am profoundly saddened by the news of the death of Father Lawrence. I don't think many Wacoans realize the impact this humble man of the cloth had on their community. Many knew him as the leader of the church that tamales built, but he had a far greater impact than that, particularly for the Hispanic community of Waco.
"Father Lawrence was a closet revolutionary who delighted in good conversation during a good meal that he cooked. Some of the best — and most educational — times I had in Waco were during meals at Father Lawrence's home at Sacred Heart, attended by the late Monsignor Mark Deering. The two shared stories of Waco during an earlier, less accepting era when Catholics and Hispanics were viewed with suspicion. But they were always uplifting stories that had a moral about the ultimate decency of people from Waco and of the love these two men had for the community."
Get local news delivered to your inbox!
Subscribe to our Daily Headlines newsletter.