A fire destroyed the 108-year-old Mooreville United Methodist Church building late Thursday night, Falls County Sheriff Ricky Scaman said.
Authorities received word the historical church building, about 15 miles south of Waco, was on fire at 10:32 p.m. Several volunteer fire departments, the Heart of Texas Fire Corps and Falls County Emergency Management responded.
The church was empty, and there were no injuries, Scaman said.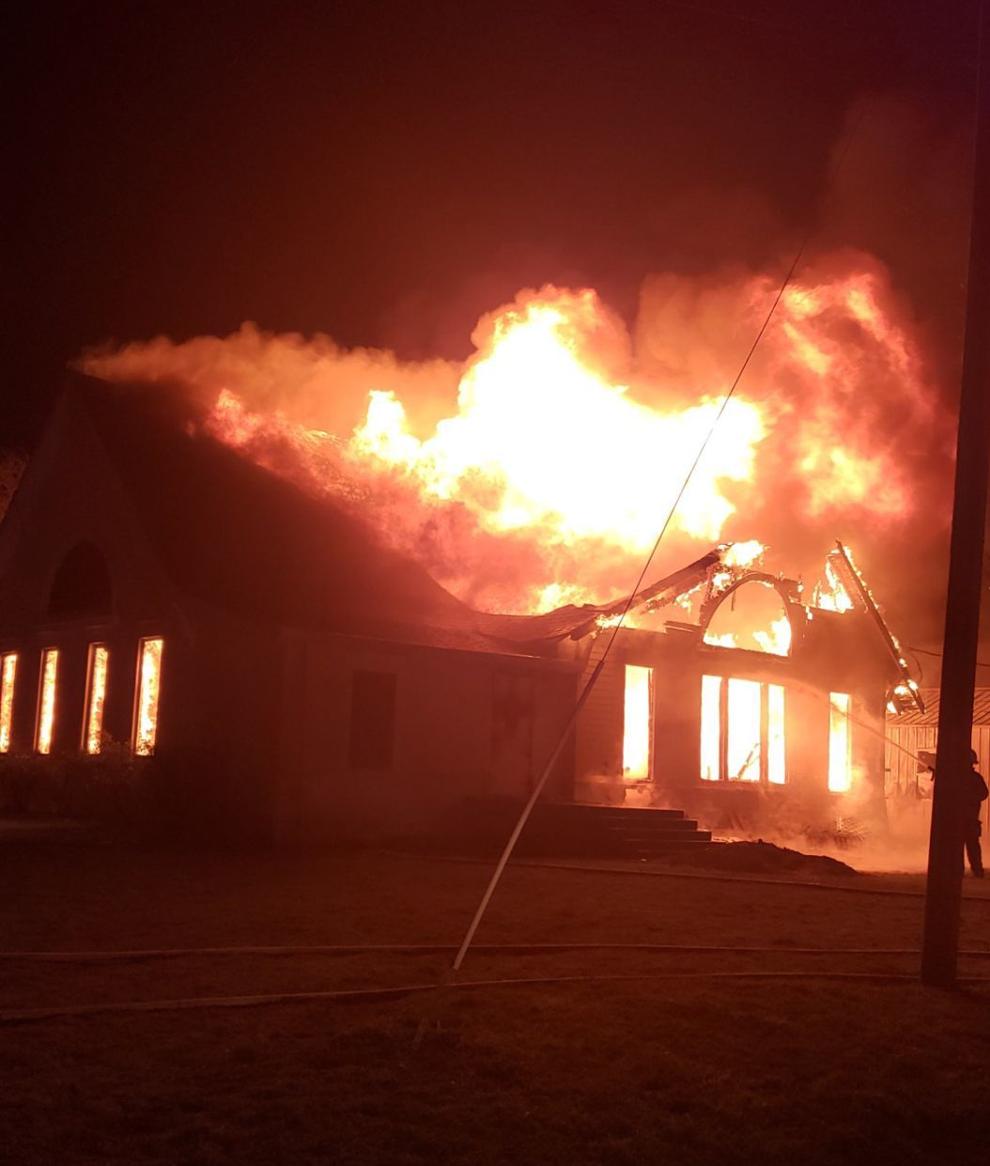 He said it took two hours to contain the fire. Wind fueled the fire, and a steady supply of water was tough to maintain, he said. The sanctuary, classrooms and offices were destroyed. The nearby fellowship hall and neighboring homes were not damaged.
The church celebrated its 150th anniversary in 2017 and just last weekend had a fundraiser to assist ongoing remodeling of the building, which has a state historic marker.
"It's considered a small church with a big heart," Scaman said.
He said there is no reason to suspect the fire was set intentionally.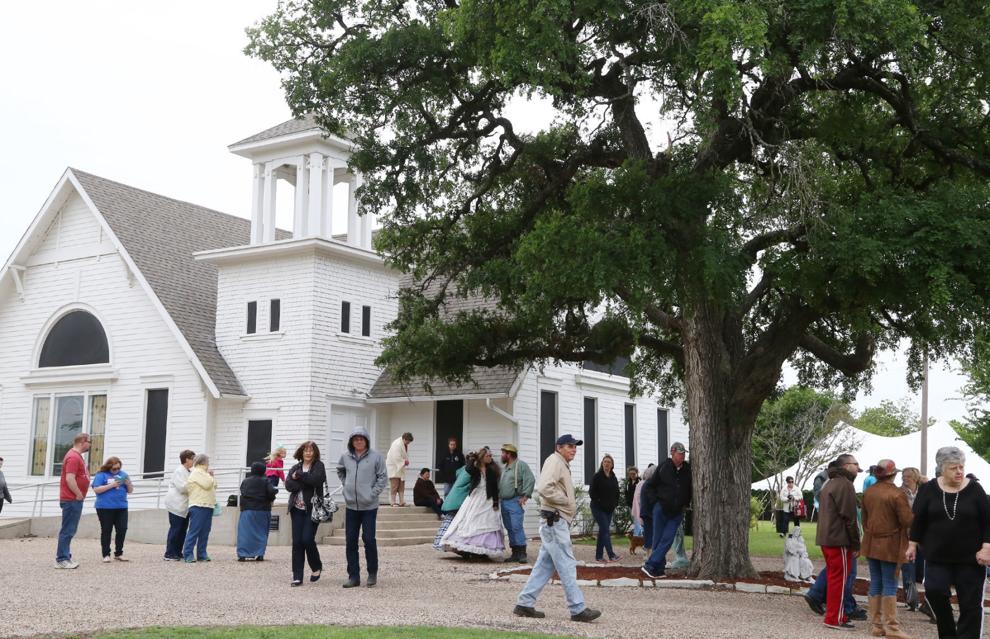 Falls County Judge Jay Elliott has attended the church with his grandparents since 1974. Both of his children were christened there, and it has played a major role in his life and the community at large, Elliott said.
He said about 120 people make up the congregation, and between 70 and 100 people attend every Sunday.
"There's been plenty of tears shed over it," Elliott said.
The church will rebuild and do whatever it needs to move forward, he said.
"God doesn't want us sitting on our hands crying," he said. "He wants us moving."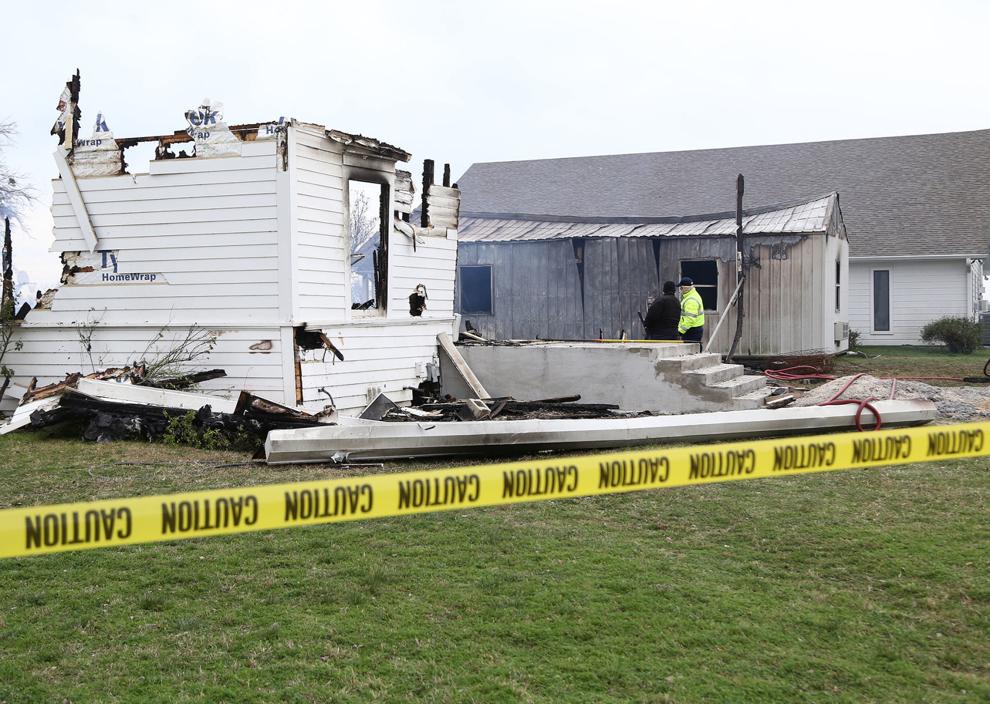 The congregation formed after the Civil War. In 1866, Methodists living 3 miles west of Chilton in an area called Mooreville started gathering, and a year later, the Rev. Howell Taylor formally established a congregation, the Tribune-Herald reported in 2012.
The first structure was built on land donated by Edward Hanrick, an Alabama-born son of an Irish immigrant who came to the United States in 1829.
Its second church at the current site was built in 1882 on land donated by Edward McCullough, another son of an Irish immigrant and a Virginia native. Seventeen of the 18 founders of the church are buried there, according to the 2012 report.
The structure that burned on Thursday was built in 1911. In the last few decades, stained glass windows designed by Waco-based Stanton Studios and restored, century-old pews were added to the sanctuary.
Stanton Studios owner Bryant Stanton said he was sad to hear the news and reminisced on the history of the building and his own work on it some two decades ago.
The windows depicted the parable of the sower, in which Jesus says a seed falling on good soil becomes the most fruitful.
"It seemed a little innocuous at first, but then you think about it, it's a farming community," Stanton said. "Farmers plant seeds and farmers harvest."