A handful of McLennan County residents suited up in firefighting gear last week for an up-close look at fire behavior and how it relates to firefighters' work.
They were in the third week of the Waco Fire Department's first Citizens Fire Academy and will meet one more time. The program, offering classroom sessions and hands-on experience and demonstrations, is an idea Fire Chief Gregory Summers brought with him when he started in Waco in March of last year. He oversaw a similar program when he was chief in Little Rock, Arkansas.
Lt. Eric Riser, who has been with the department for 23 years, said the program has been a blast, and participants will walk away with good information on the fire department and the fire-safety role they can play day to day.
"It is a push for fire safety awareness for citizens who signed up and had a curiosity to learn more about the department," Riser said. "We mixed a little taste of what we do on our side of fire safety with what we would want the citizens to do on their side of fire safety."
Riser said the experience has been well received by both the firefighters and the community members who embraced the program.
"It's been very positive," Riser said. "There were a lot of people who we ended up hearing from a little later who said they really wanted to participate."
Officials have said they hope to make the academy an annual offering, and may expand beyond the initial 25 slots for participants available this year if there is sufficient interest. Instruction took place at McLennan Community College's Emergency Services Education Center, where firefighters go for training.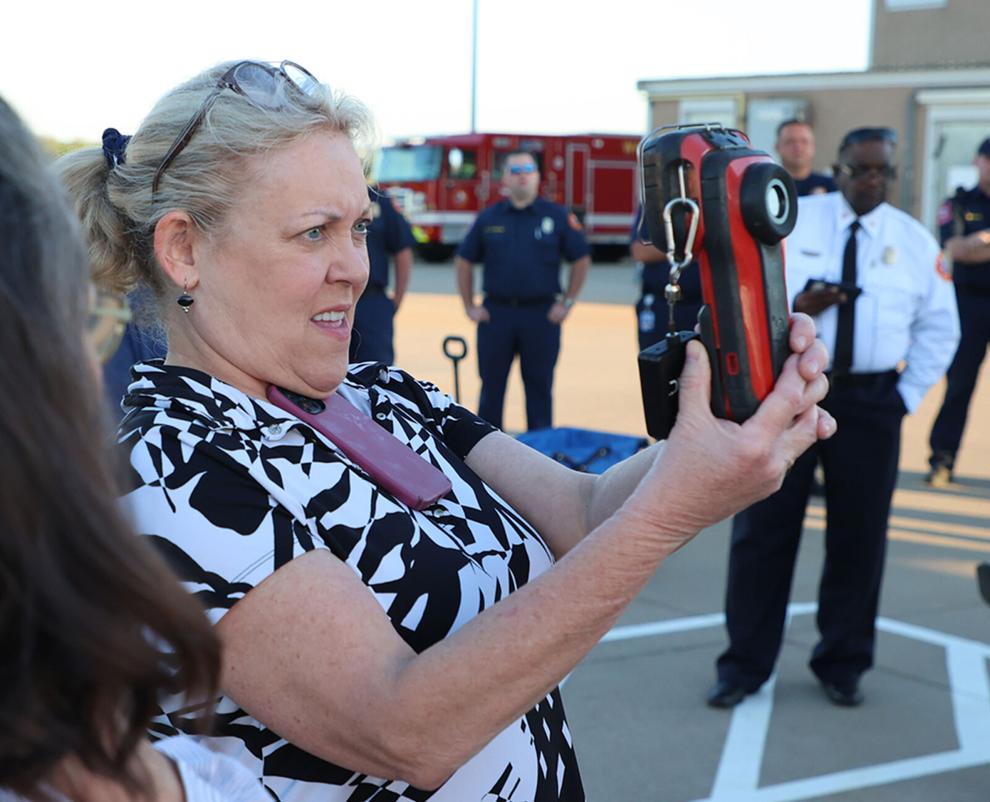 Diane Rasner, a longtime supporter of first responders, said she attended the Waco Citizens Police Academy, which got its start 30 years ago, with her son and has volunteered with the police department since. Now it was the fire department's turn.
"We wanted to find out what the tasks that they had to encounter everyday were," Rasner said. "We have a newfound appreciation for them putting their lives at risk daily for the people in our community."
She said she was surprised to learn that Waco Fire, like other departments, responds to emergency medical calls and rescue calls much more often than structure fires.
In one hands-on demonstration, participants used hydraulic tools, often referred to by the brand name Jaws of Life, to cut off car doors in a simulated rescue.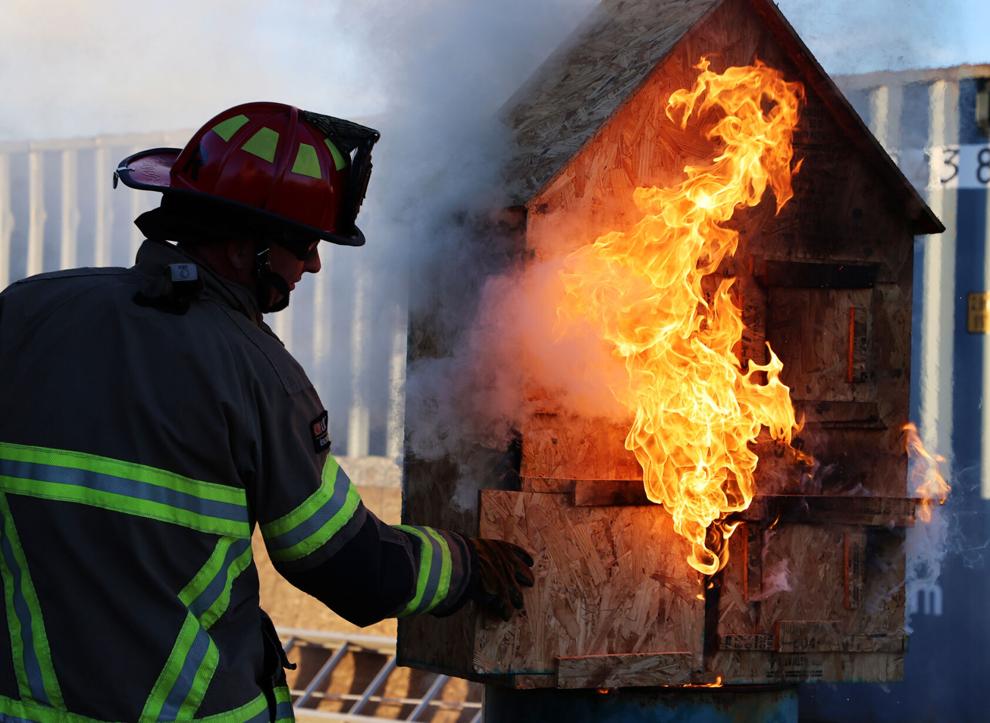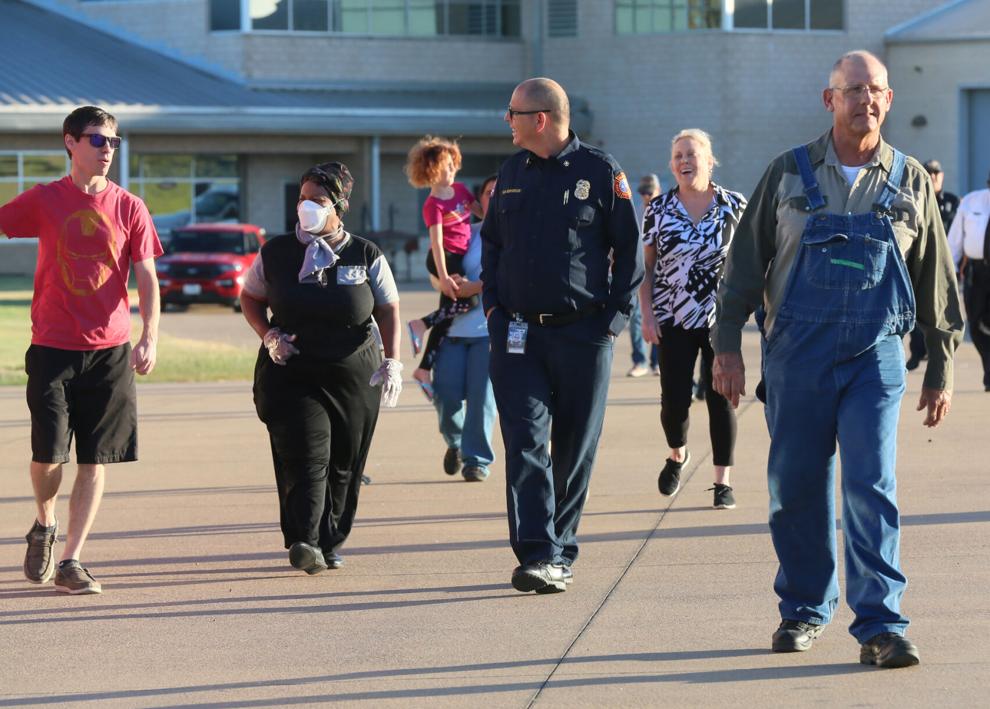 On the personal fire-safety side, they reviewed use of a fire extinguisher to put out a kitchen fire. Instructors went over the importance of staying low to avoid smoke when escaping a fire, and told participants how closing doors can help isolate a fire.
Instruction ahead of live-fire demonstrations Thursday went over the phases of a fire and, how airflow affects a fire and how certain fire behavior dictates the best approach to fighting a blaze.
Riser said seeing people participate in the live-fire demos is one of his favorite parts of the academy. During one Thursday, he set a fire in a wooden "dollhouse" built for the purpose to show how apparently small changes affecting airflow, like opening or closing doors, can lead to dramatic changes in how a fire burns.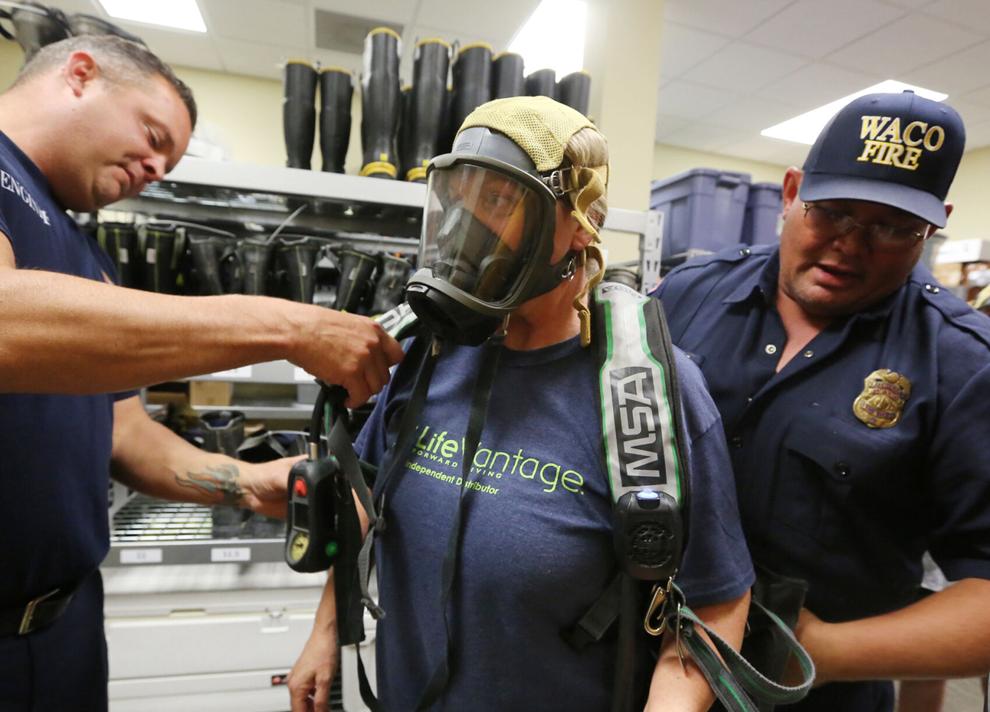 The demonstration brought out plenty of cellphone cameras and questions.
Next, the group got suited up with bunker gear and breathing apparatuses, in preparation for a closer experience watching a fire develop, closely tended by firefighters, in the fire behavior lab.
Dena Williams, who also has participated in the Citizens Police Academy, said she learned a lot about what firefighters do.
"I really thought that firemen just had a hose and put out water," Williams said. "I had no idea all that it encompasses."