The Barndominium, which was made famous by the HGTV show "Fixer Upper" and which has caused months of drama in Lacy Lakeview, is back on the market.
Owner Kristi Bass said Saturday she has listed the property.
Jennifer Roberts, a Sotheby's International Realty agent and Bass' sister, listed the property.
Since Bass, a Waco resident, bought the property about seven months ago and worked toward promoting the property as a vacation rental, she has faced obstacles within the city.
The Lacy Lakeview City Council denied a second request to operate the Barndominium as a vacation rental March 14. Council members cited Bass' "total disregard" for city ordinances, saying she continued to operate the 2,700-square-foot former horse barn despite being told not to in August. Bass' first application with the city was denied in October after several months of discussion from the council and neighbors.
The city also ticketed Bass twice, accusing her of operating a business without a permit.
Bass responded in a court filing March 22, saying she has been selectively prosecuted for something many others have done in the city for years. A judge will hear the city's and Bass' motions April 26 to determine whether to quash the city's compliant or move to trial.
Bass' March 22 filing states the city's "complaint is overbroad, vague and fails to state a specific ordinance or regulation sufficient to give (Bass) notice of what violation she supposedly has committed."
Bass, a real estate investor, bought the property after its debut on the HGTV program "Fixer Upper."
City of Waco leaders recently said about 70,000 people flooded the downtown area on the weekend of Magnolia Market's "Spring at the Silos" event. Dana Strickland, who co-owns Bed and Breakfast on White Rock Creek with his wife Retha in Lacy Lakeview, has said guests from all over the world have stayed at his establishment to visit the silos.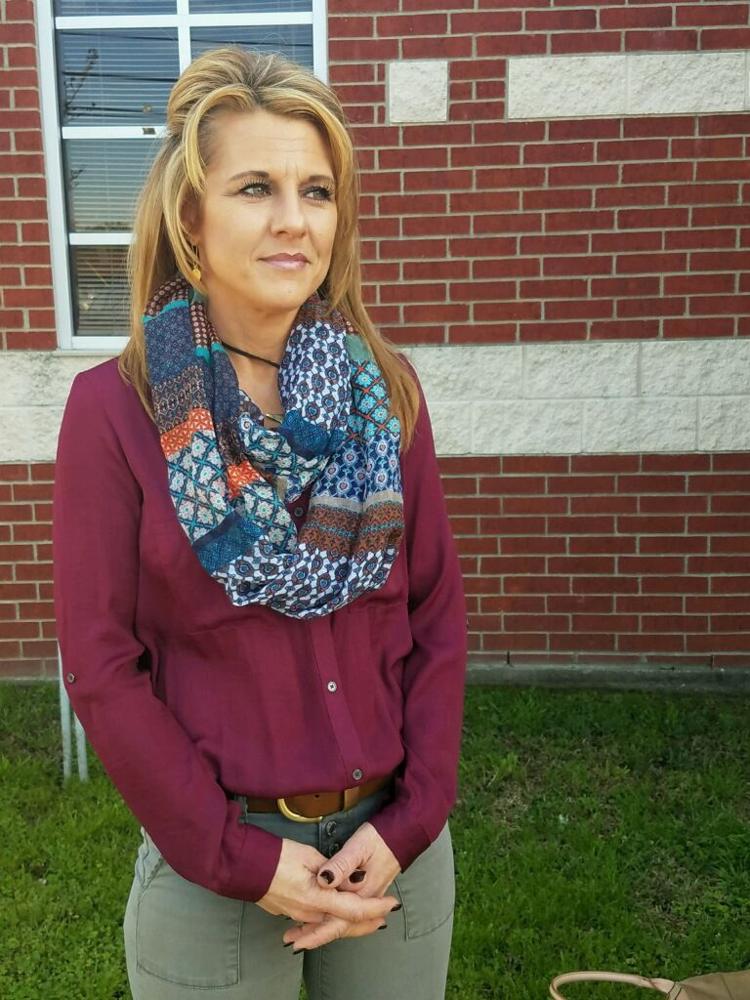 Bass hoped she could offer the Barndominium, which is a mile off Interstate 35 and 10 miles from Magnolia Market, to "Fixer Upper" fans hoping to stay in a property renovated on the show. She received reservation requests only a few hours after posting the site to VRBO less than a year ago. The first caller lived in New Mexico. The Barndominium rented for $1,200 to $1,500 per night depending on the time of year and required guests stay at least two nights.
Neighbors of the 16-acre property on Spring Creek Drive repeatedly showed up to Lacy Lakeview City Council meetings in force with lengthy lists of reason they did not want a business operating on the dead-end street. Neighbors said if a business operated in a property zoned residential it would affect property values, increase traffic, cause sewer problems and hurt the quality of life of the area, among other matters.
Bass was also vocally challenged by one council member in particular, who has since stepped down from the council. Steven Moore, who cited personal reasons for the exit, lived near the Barndominium. He filed a complaint with the local police department while a council member, which prompted Bass to receive the first of two citations.
Bass purchased the property from Todd and Lexia Meek, who owned it when Chip and Joanna Gaines renovated the barn in season 3, episode 11 of "Fixer Upper."
Bass also owns a property at 404 Baker Lane in Waco, which was recently listed for sale with an asking price of $769,000. Bass sought a one-year special permit for a "temporary residential rental unit" for the location in the Cameron Park neighborhood, but neighbors of that property also spoke out. They filed a petition with the Waco City Council opposing the permit, and the council ultimately denied the permit.
Bass wrote in her most recent Lacy Lakeview permit application that she has been forced to hire multiple attorneys since filing her first request and has been targeted and treated unfairly.
"I simply can't fathom anyone's opposition to what I am proposing if they simply took the time to hear my heart, see my vision and openly consider the reality of the options," she wrote.
Get local news delivered to your inbox!
Subscribe to our Daily Headlines newsletter.